Artisanal Modern Lighting | YLighting
Artisanal Modern Lighting
Artisanal Modern Lighting
Devil in the details: A deeper look at exquisitely crafted artisanal lighting designs.
root
YLSPCL81
null
Artisanal Modern Lighting
Showing 1 - 24 of 142 Results
What Makes Artisanal Lighting Different
Quality and care are of utmost importance when it comes to the interior design of the modern home. These factors are also a significant aspect in regards to the selection and installation of lighting fixtures within a home or business. Artisanal design embodies these values through high-quality craftsmanship and attention to detail unlike any other type of lighting.
Artisanal lighting, also known as boutique lighting, stands apart in the way it is made and the story behind its creation. Boutique lighting is perfect for those looking for truly one-of-a-kind pieces. These pieces are hand-crafted by skilled artisans, which means each lighting fixture is unique. Like sustainable lighting, many artisanal lamps and fixtures are created with eco-friendly practices and materials in mind.
How to Choose the Right Type of Artisanal Lighting
Artisanal lighting fixtures come in all shapes and sizes from pendants to chandeliers. The common thread of artisanal lighting is that each piece is an individual masterpiece, molded and crafted by hand. However, this also means there are many diverse types and styles of boutique lighting.
Just as each artisan brings their own style to the creation of the lighting fixture, each piece is infused with its own unique characteristics and heritage that is illustrated by its design.
Mid-Century modern design is popular when it comes to boutique lighting because it heralds back to an era when fine craftsmanship and top-quality were industry standards. Characterized by clean lines, authentic forms, and creative use of color, artisanal lights of mid-century modern design are ideal for those who are yearning for nostalgia and timeless allure.
Many boutique lighting fixtures feature elements of Industrial design, which is inspired by the era of inventory and machines. Industrial lighting often uses bold finishes such as chrome or nickel and distinct use of material such as metal or concrete. Artisanal lighting that is made with Industrial design influences stands above the rest since each component is placed by hand to ensure a one-of-a-kind creation.
Artisanal lighting can also include elements of Danish Modern design. These types of boutique lighting fixtures use a minimalist approach, often characterized by geometric shapes and simple features.
Creating a Well-Designed Space with Artisanal Lighting
Those looking for a lighting fixture with a creation story as unique as their own style should choose artisanal lighting. Boutique lighting offers homeowners the chance to customize the lighting experience and interior design of their contemporary home.
Since each creation is made with meticulous care by hand, no two pieces are exactly alike. When boutique lighting is chosen for the modern home, the high-quality craftsmanship done by artisan's hands will be reflected in the design of the lighting fixture.
There is no better way to create a well-designed space then to choose artisanal creations that are carefully designed and hand-crafted. If a homeowner wants to find a light source that will embody their unique personality and style, then choosing artisanal lighting for their space is a must.
Related Products
The Aku Outdoor LED Wall Sconce from SONNEMAN ...
Description:
The Aku Outdoor LED Wall Sconce from SONNEMAN Lighting represents intricate zen-like arc cutouts across a luminous rectilinear volume, casting LED illumination to emit ample light around any backyard or patio it adorns. For added convenience, this product can be ...
The Baaz 20 Outdoor Wall Sconce features a ...
Description:
The Baaz 20 Outdoor Wall Sconce features a closed-end, handcrafted glass diffuser. Suitable for wet locations, Baaz 20 is ideal for illuminating outdoor spaces. The glass is secured by stainless steel set screws. Installs directly to a 4" octagonal outlet ...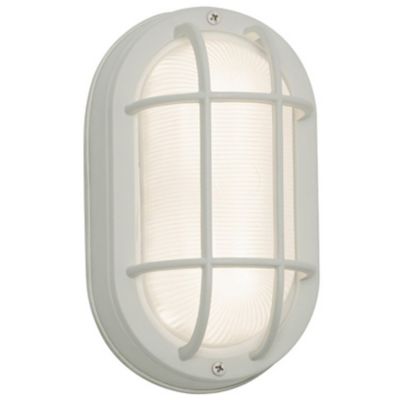 With a nod to vintage bulkhead ship lighting, ...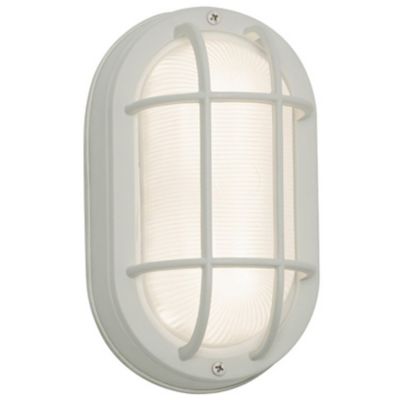 Description:
With a nod to vintage bulkhead ship lighting, the Cape LED Outdoor Wall Sconce brings a nautical flavor to the exterior of a home or business. An AFX Lighting design, the indoor/outdoor sconce features a die-cast Aluminum housing and protective ...
The AFX Lighting Everly LED Outdoor Wall Sconce ...
Description:
The AFX Lighting Everly LED Outdoor Wall Sconce is a versatile luminaire designed to give residential, commercial and hospitality exteriors a smart, contemporary look. Crafted of powder coated Metal for long lasting functionality, the sconce showcases a simple square wall ...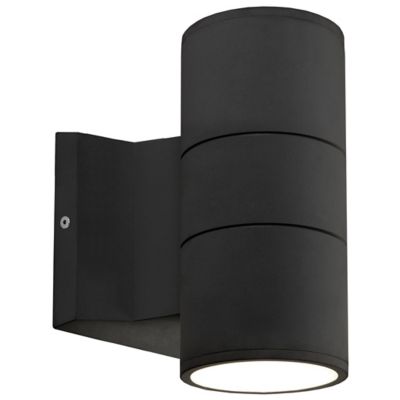 THIS BULB DOES NOT SHIP TO CALIFORNIA. Why? ...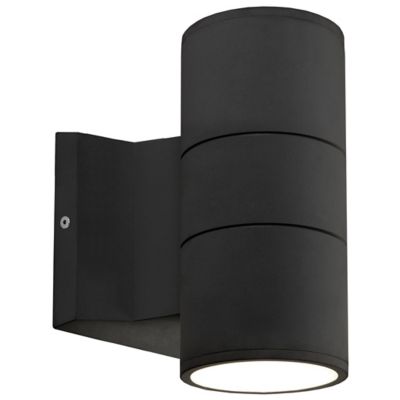 Description:
THIS BULB DOES NOT SHIP TO CALIFORNIA. Why? Eco Friendly Eco Friendly items utilize energy efficient technology or sustainable manufacturing processes to provide a product that saves operating costs while being a more responsible environmental choice. Eco Friendly products include ...
The Hallmark LED Outdoor Wall Sconce by Kuzco ...
Description:
The Hallmark LED Outdoor Wall Sconce by Kuzco is compact and minimalistic. A high-powered LED provides both upward and downward light through tempered Glass panels that seal either end of this fixture. Power coated, die-cast Aluminum forms a truncated cone ...