Bathroom Lighting
Learn More About Bathroom
Create a Well-Designed Bathroom with Bathroom Lighting
Proper lighting in a bathroom makes all of the difference. From getting ready in the morning to unwinding after a long day, bathrooms are one of the most used rooms in the home, and the correct bathroom lighting is essential to completing tasks or setting the ambiance. Effective bathroom lighting is made up of three parts: ambient lighting, task lighting, and accent lighting. Ambient lighting provides the general light used for moving around, getting dressed or cleaning, while task lighting is brighter, more directional light used to illuminate specific activities such as brushing your teeth or washing your face. Accent lighting ties it all together by illuminating the dark areas or highlighting a decorative detail in the room.
Read More
How to Light a Bathroom
In order to achieve a functional bathroom lighting arrangement, it is important to layer the light by adding a dynamic installation of ceiling lights and wall lights. The first area to focus on lighting is the vanity. Whether the mirror is small and round or long and rectangular, it needs to be fully illuminated from all angles to function properly. To diminish any unwanted shadows, the best vanity lighting arrangement is two bathroom wall sconces on either side of the mirror and a vanity light or bath bar centered above it. This arrangement of bathroom light fixtures casts the bright, task lighting needed for putting on makeup, shaving, and brushing your teeth.
Another important tip when lighting the vanity is to avoid mounting a ceiling light directly in front of the mirror. An overhead light in this area could result in uneven, blotchy lighting making getting ready in the morning difficult. Instead, mount bathroom ceiling lights in the center of the room to cast ambient light throughout the space as well as soften the bright light cast from the vanity lights. A flush mount ceiling light with a frosted diffuser will evenly distribute light throughout the room.
Modern Bathroom Lighting Ideas
In addition to providing light, bathroom lighting fixtures can also add to the design of the room. Bathroom lighting is available in many shapes and sizes, as well as an array of colors and finishes such as chrome, bronze, and brushed nickel. For a stunning alternative to flush mount lights, bathroom pendant lighting will provide the needed light while adding personality to the room. While in a simple bathroom that desires a bold statement, bathroom chandeliers will dramatically enhance the space by adding a modern and luxurious touch while simultaneously adding ambient light.
The lighting around the mirror can also be elevated. Instead of traditional bathroom vanity lighting, mount a decorative bathroom light with exposed bulbs above the mirror for a modern industrial feel. Or consider matching the finish of the bathroom lights to the sink and bathtub's hardware to create a cohesive, polished look. Another way to creatively illuminate a vanity is bathroom mirrors with lights. By combining the mirror and lighting into one, this bathroom light fixture not only is a high-tech upgrade but a compelling space-saving solution for small bathrooms.
The Best in Modern Bathroom Lighting
Featuring a wide assortment of fixtures from bathroom wall sconces to vanity lights to even chandeliers, YLighting has the best in modern bathroom lighting. In addition to the premier selection of bathroom light fixtures from brands such as SONNEMAN, Electric Mirror, and Astro Lighting, YLighting offers free shipping and no sales tax on most orders and has a team of bathroom lighting experts that are happy to help with any design or technical questions at (866) 428 9289.
Show Less
Related Products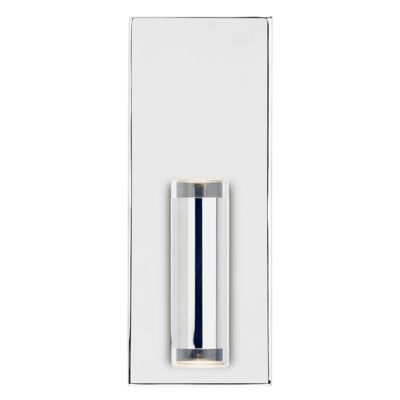 The Dobson II Wall Light by Tech Lighting ...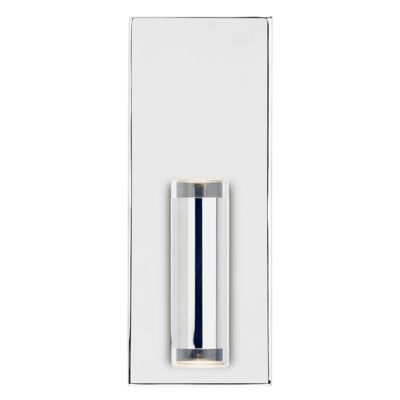 Description:
The Dobson II Wall Light by Tech Lighting blends precise, minimalist designs with opulent aesthetics to provide optimum lighting to bathrooms and other indoor spaces. Crafted with illuminated rings of pure optic Crystal detail, the Dobson provides warm, energy-efficient lighting ...
The Hideaway Linear LED Vanity Light By Troy ...
Description:
The Hideaway Linear LED Vanity Light By Troy Lighting is equal parts low-key rustic charm and elegance. It starts with a metal frame that features an antiqued finish blended with a beautifully hand-woven design, caged around the lighting element itself. ...
Interesting in its subtlety, the Linear LED Vanity ...
Description:
Interesting in its subtlety, the Linear LED Vanity Light by Access Lighting illuminates and decorates in a clean, effective way. Sharp horizontal lines define the frame, with the Metal body working to support and accent the layered Acrylic diffuser. The ...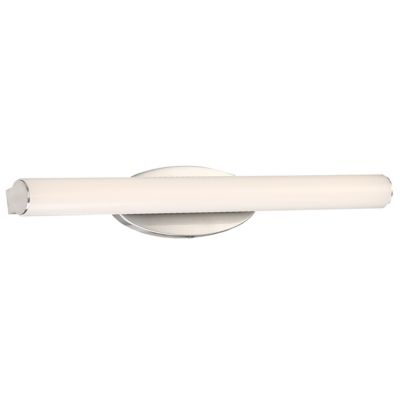 The Mini Loft LED Vanity Light by Modern ...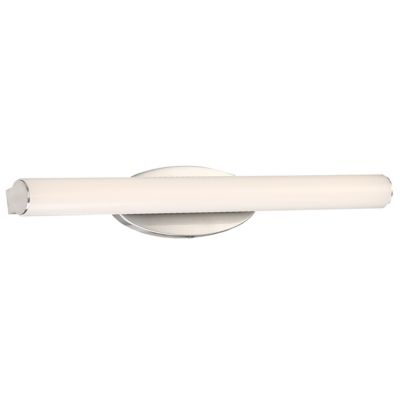 Description:
The Mini Loft LED Vanity Light by Modern Forms is damp-rated fixture dedicated to placement in residential or commercial bathrooms and powder rooms. Build with an Aluminum back plate that acts in tandem with an Acrylic diffuser to deliver warm, ...
Timeless form meets innovative lighting in the Perch ...
Description:
Timeless form meets innovative lighting in the Perch LED Vanity Light by Access Lighting. With an angular Metal frame supporting evenly spaced shades, the piece presents a graceful and traditional vanity. The Glass diffusers circle around LED bulbs, evoking the ...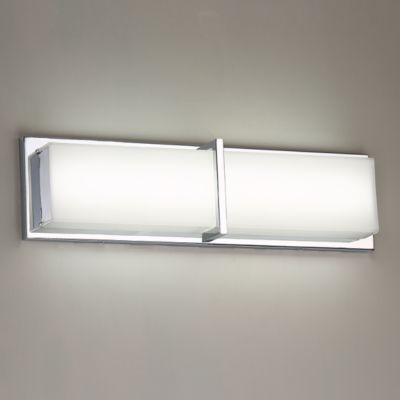 Designed by dweLED, the Ratio LED Vanity Light's ...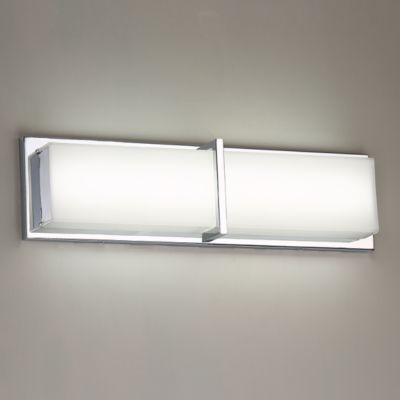 Description:
Designed by dweLED, the Ratio LED Vanity Light's simple, the symmetric design allows it to be mounted in multiple ways, providing you with flexibility and versatility. This ADA-approved vanity light will fill your bathroom or hallway with calming, soft light ...