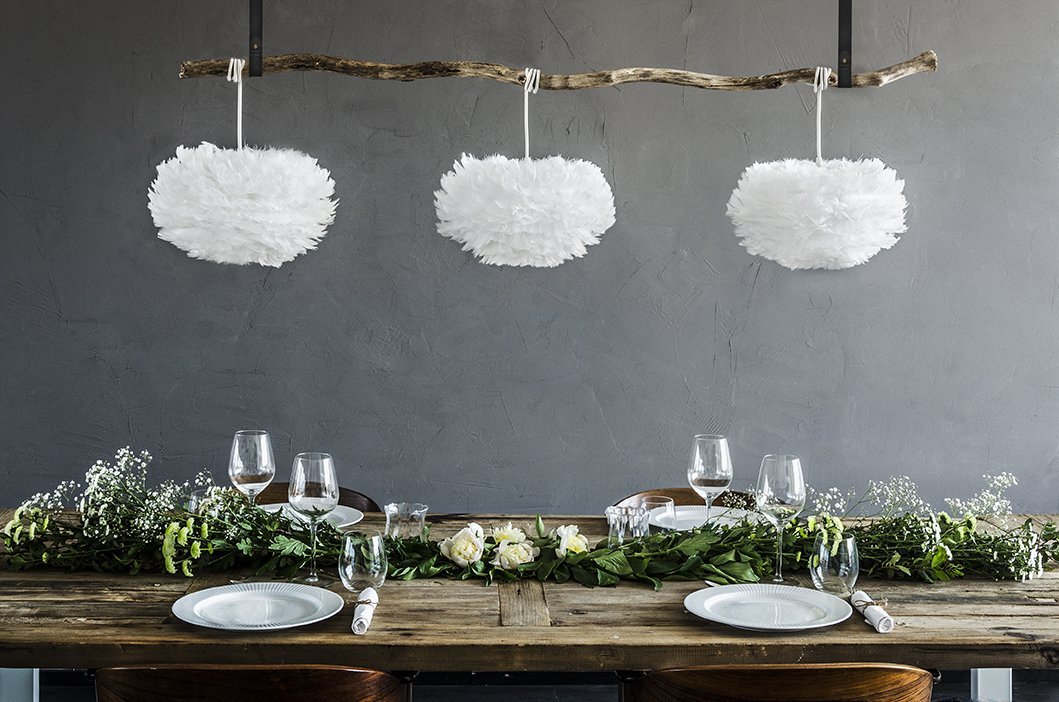 Pendant lights have continued to gain popularity over the past few years, and they've been popping up in more places than just over a kitchen island—places like dining areas, hallways, living rooms, foyers and even over bedroom side tables.
It's plain to see why pendants have gained in popularity, they're one of the easiest lights to install–and can instantly update a space or add decorative flair. But with so many to choose from, it's best to start your search by asking yourself the following questions.
What's my interior design style?
There are four very basic interior design styles, modern, contemporary, transitional and traditional. You should have a good idea where your taste falls in this spectrum. Perhaps your aesthetic is even more specific—such as rustic, coastal, shabby chic, eclectic or country. Knowing your general style should set you on the right path.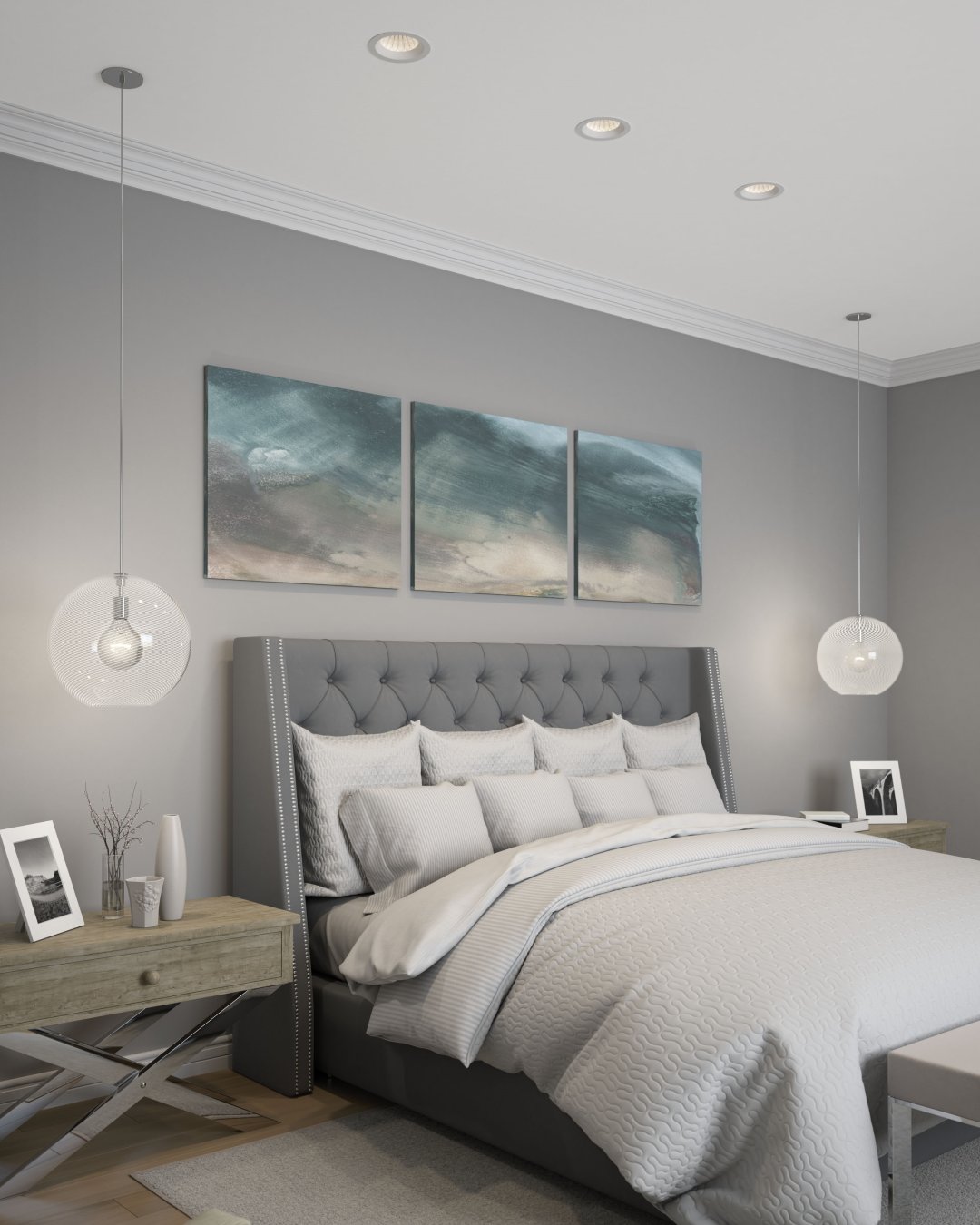 What shape, color and materials complement the intended space?
Here's where you can make a unique design statement or add a definitive splash of color. While glass pendants are the most popular, there's also a wide variety of pendants made from other materials, such as spun metal, plastic, cloth, wood and more. The shape of your pendant lighting should also compliment the space. If the majority of your furnishings are boxy, consider curved shapes, and if the majority of your furnishings are curved, think about pendant lighting with straight lines. This adds additional interest and depth.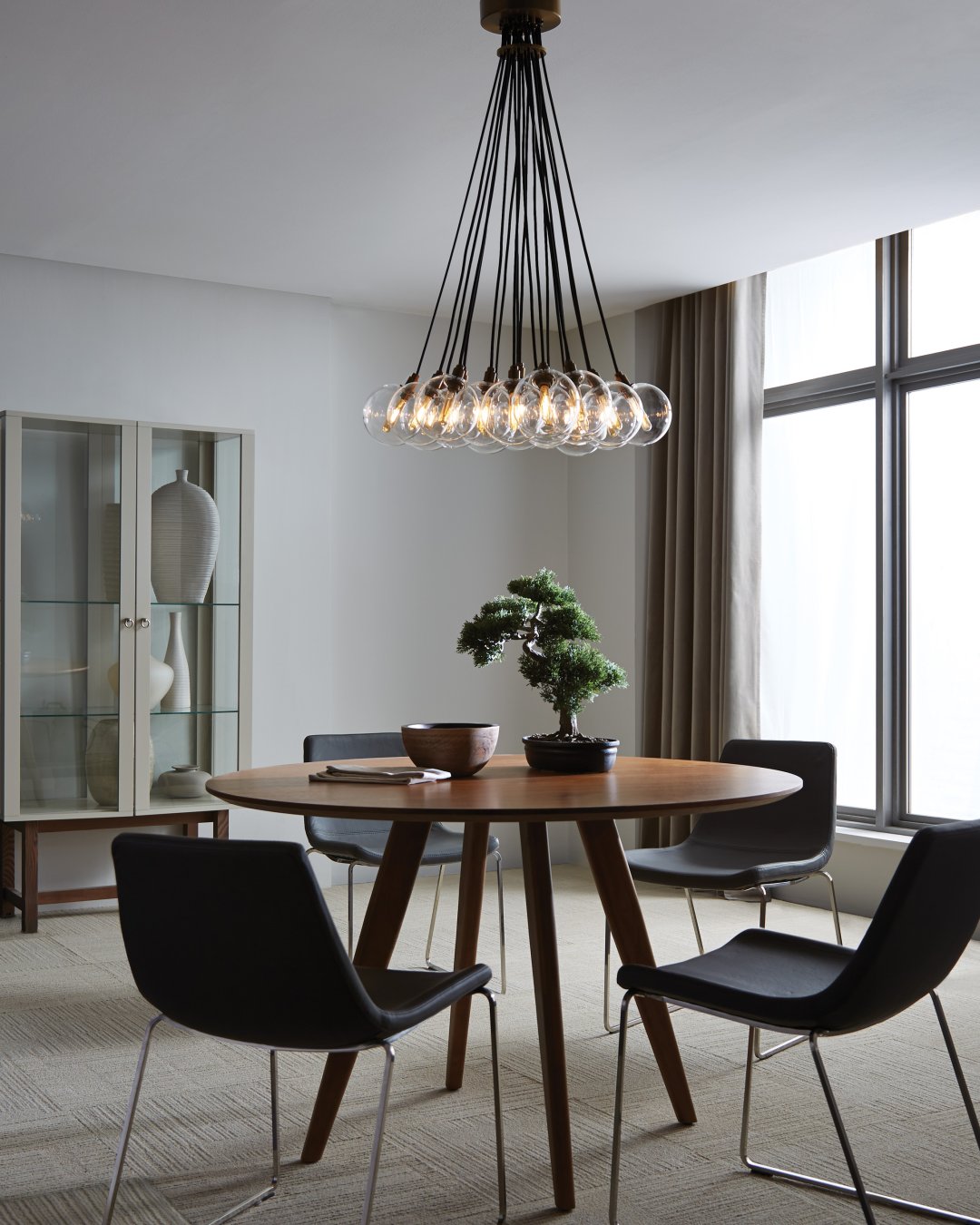 How large should the pendant(s) be?
Where you'll use this lighting will also dictate its size. Do you want to hang a line of smaller pendants over an island? Or do you want a large pendant or cluster of pendants to illuminate a hallway or entryway? Just a few short years ago, small pendants in a linear row were the preference for a kitchen island, but today, there's a huge trend of using larger pendants to make a more powerful aesthetic impact in the home. Another trend is to cluster pendants in a multi-port canopy to stylishly replace the traditional chandelier over a dining table. Just be sure to balance scale and size of the lighting fixtures with the scale and size of the room.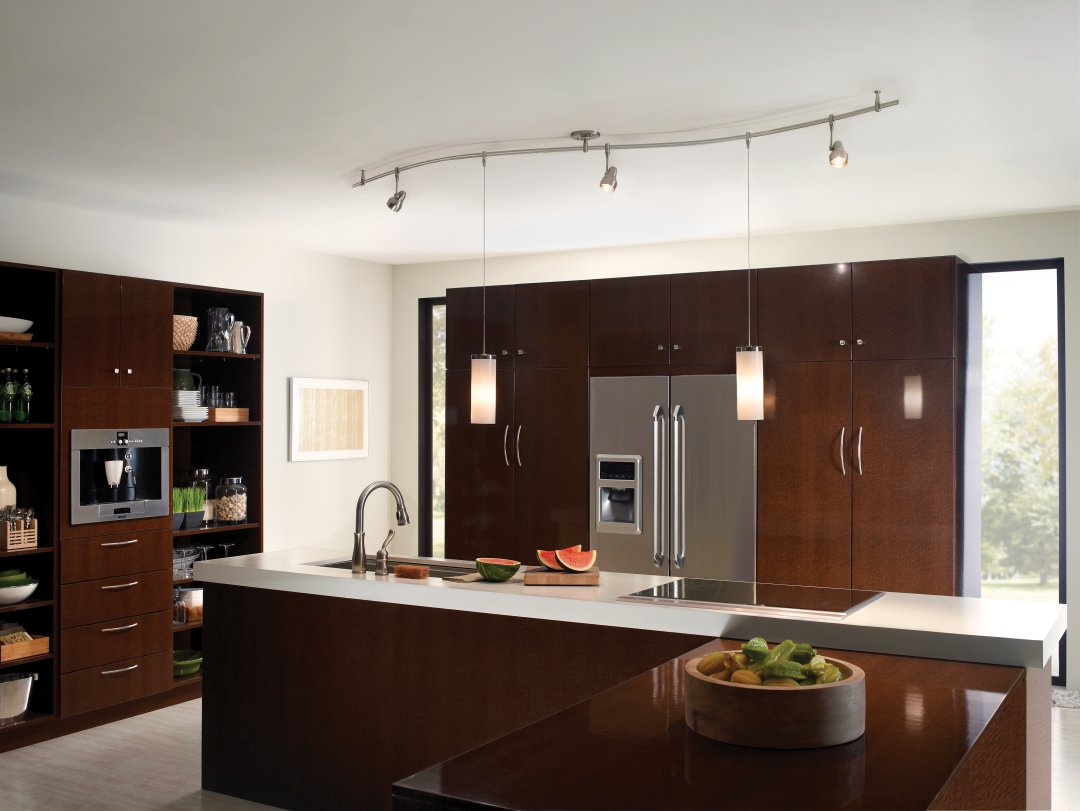 What lighting system should I use?
There are many ways to hang your pendants. For example, YLighting.com has several Tech Lighting lighting systems and multi-port canopies you can choose from to suit various needs and aesthetics. Be sure every fixture you select is compatible with the lighting system you intend on using; you should refer to the system designations below:
| | |
| --- | --- |
| System Type: | What It Is: |
| FreeJack | Freejack pendant lights ship with a Freejack male connector designed to integrate with all the Tech Lighting systems. Additional hardware is needed to complete an installation—such as a FreeJack canopy. You should also choose FreeJack pendants if you're going to cluster them in a multi-port canopy, use the small profile Port Alone canopy (this has its own junction box), or any other specialty canopies which you'll need to order separately. |
| Monopoint | Monopoint pendants ship with a 4" round canopy included, ready to install on a standard junction box. This is the most common choice for a typical "all-in-one" pendant and canopy solution. |
| MonoRail | MonoRail pendants ship without a canopy, but with a system connector for the MonoRail low-voltage rail system. MonoRail can be bent to follow curved ceiling applications or installed on vaulted ceilings.  MonoRail offers a variety of design solutions to get your pendants where you need them without moving the electrical. You can also install spot heads on MonoRail. |
| Two-Circuit MonoRail | Two-Circuit MonoRail has the same flexibility as MonoRail but it goes a step further: It provides two independently controlled low-voltage circuits. For example, you could place pendants on one circuit and spot heads on the other circuit—and control them separately. |
| | |
When buying pendants and choosing a lighting system, it's important to ask what other hardware is needed, such as power feeds, standoffs, conductive connectors and end caps.
Finally, should I buy a dimmer?
Simply put, yes. You should buy a dimmer for your electrician to install at the same time as your pendants. A dimmer will allow you to create varying moods in a space, plus, it can save energy when the lights are turned down and less electricity is being used.
For more pendant lighting ideas, follow our favorites on Pinterest:
Team Y
Team Y is a dedicated group of design devotees. We love everything that has to do with modern design, from products like lighting, furniture and decor all the way to interior design, architecture and city planning. What inspired the design? How does it work? What does it mean? We want to know. And once we know, we are constantly inspired to share what we've discovered with others who love design as well. That's Y.