It's that time of year: the time when the nights are getting longer; the dried, cracking leaves fall dead off the trees which, leafless, look like bones jutting up from the ground; and we hunker down and tell ourselves that noise was just the house settling… I'm sure of it…
Simply put: it's time for Halloween.
In honor of this spooky holiday, I've compiled a round-up of our most creepy-meets-modern fixtures for you to enhance your haunted castle.
1. Smoke Chandelier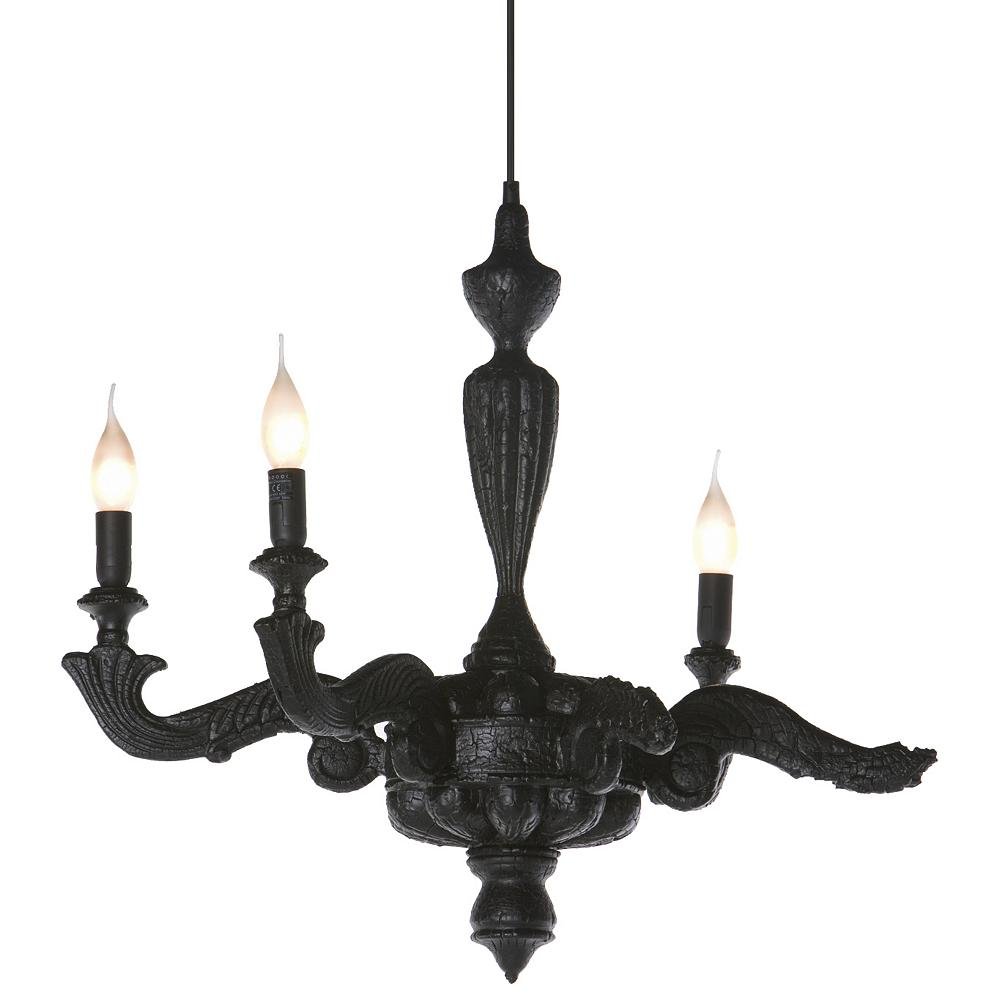 This chandelier is made from the charred remains of burnt furniture that have been preserved in a clear epoxy coating. That description right there makes this fixture a shoe-in for this list. Plus, with only three lights and three remaining arms that look broken off, this piece looks just a bit uncanny.
2. Dear Ingo Chandelier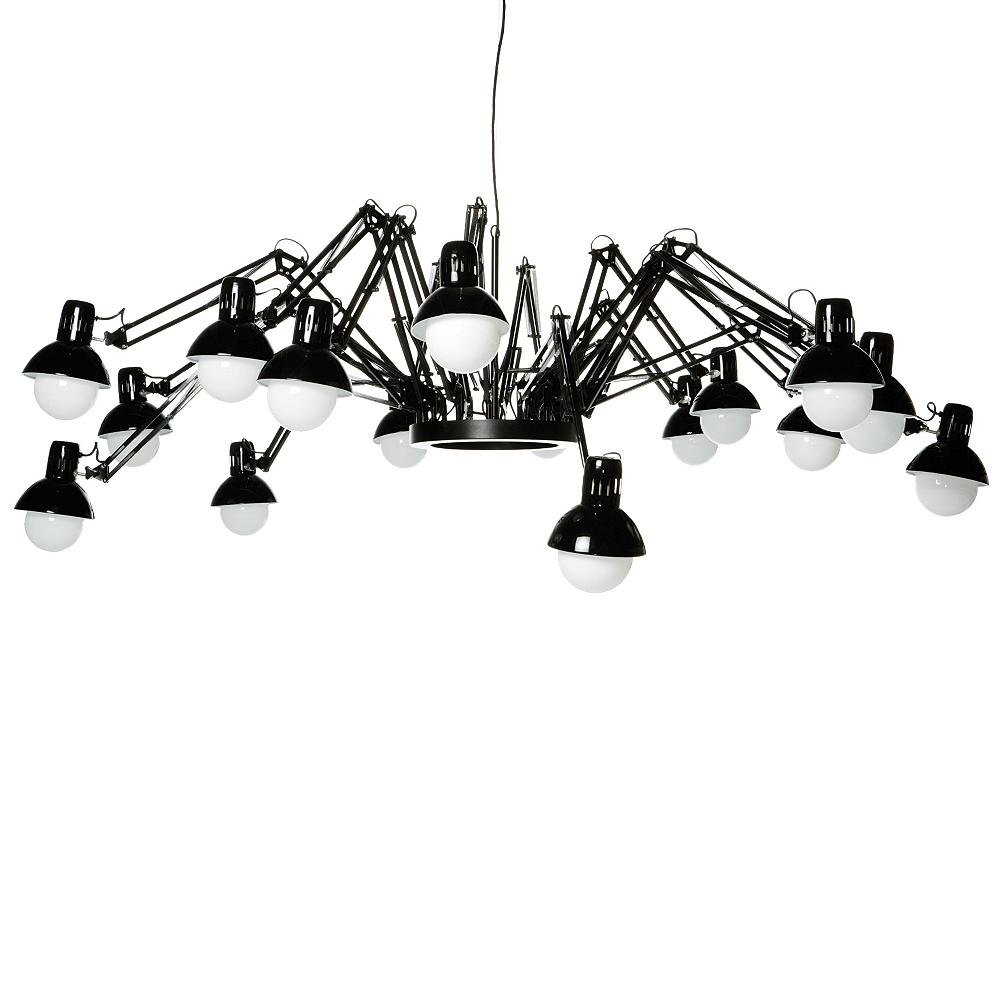 This dynamic chandelier is composed of 16 individual task lamps. Each one of them can be individually placed, so this piece is extremely customizable. Plus, it looks a little like a mechanical spider.
3. Sawyer Outdoor Chandelier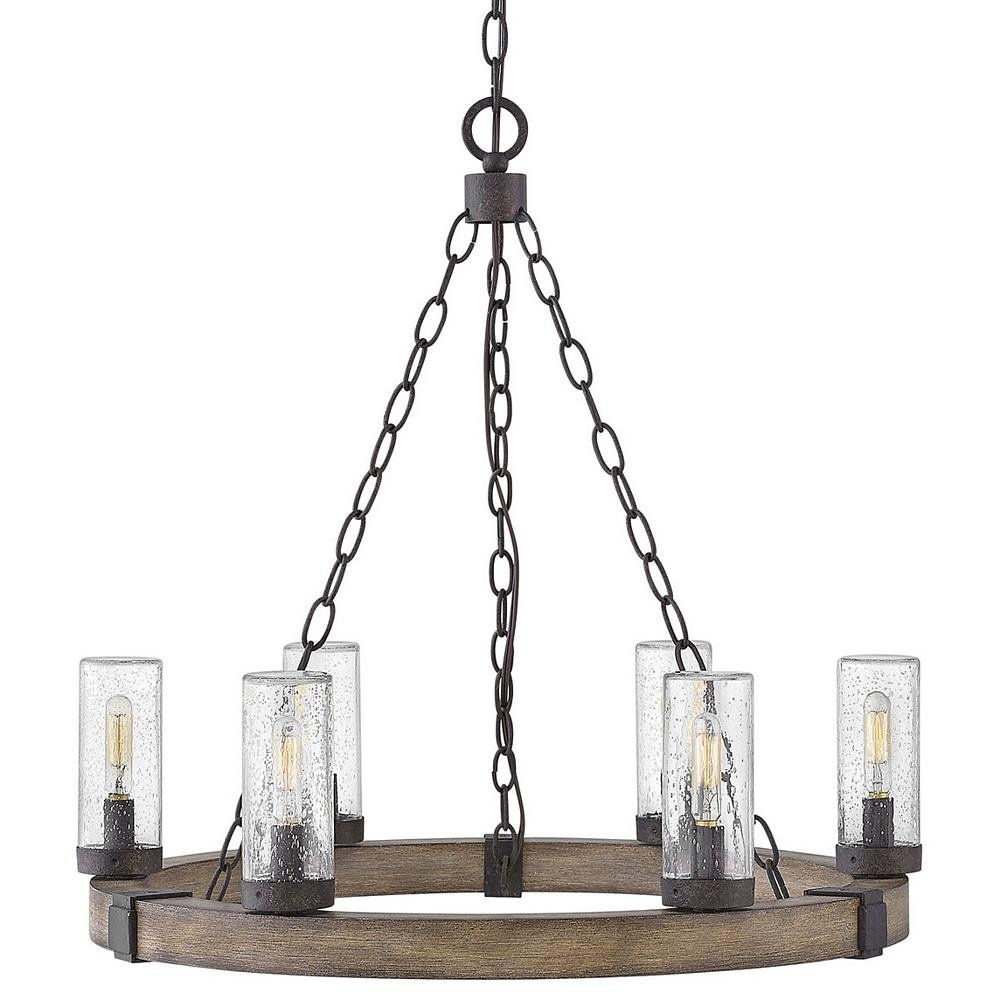 This lighting fixture is rustic with a Sequoia faux-wood ring. The "candles" use candelabra bulbs encased in 6 Clear Seedy glass shades. The whole thing is held up by chains, making it right at home in any Gothic mansion.
4. Messalina Wall Light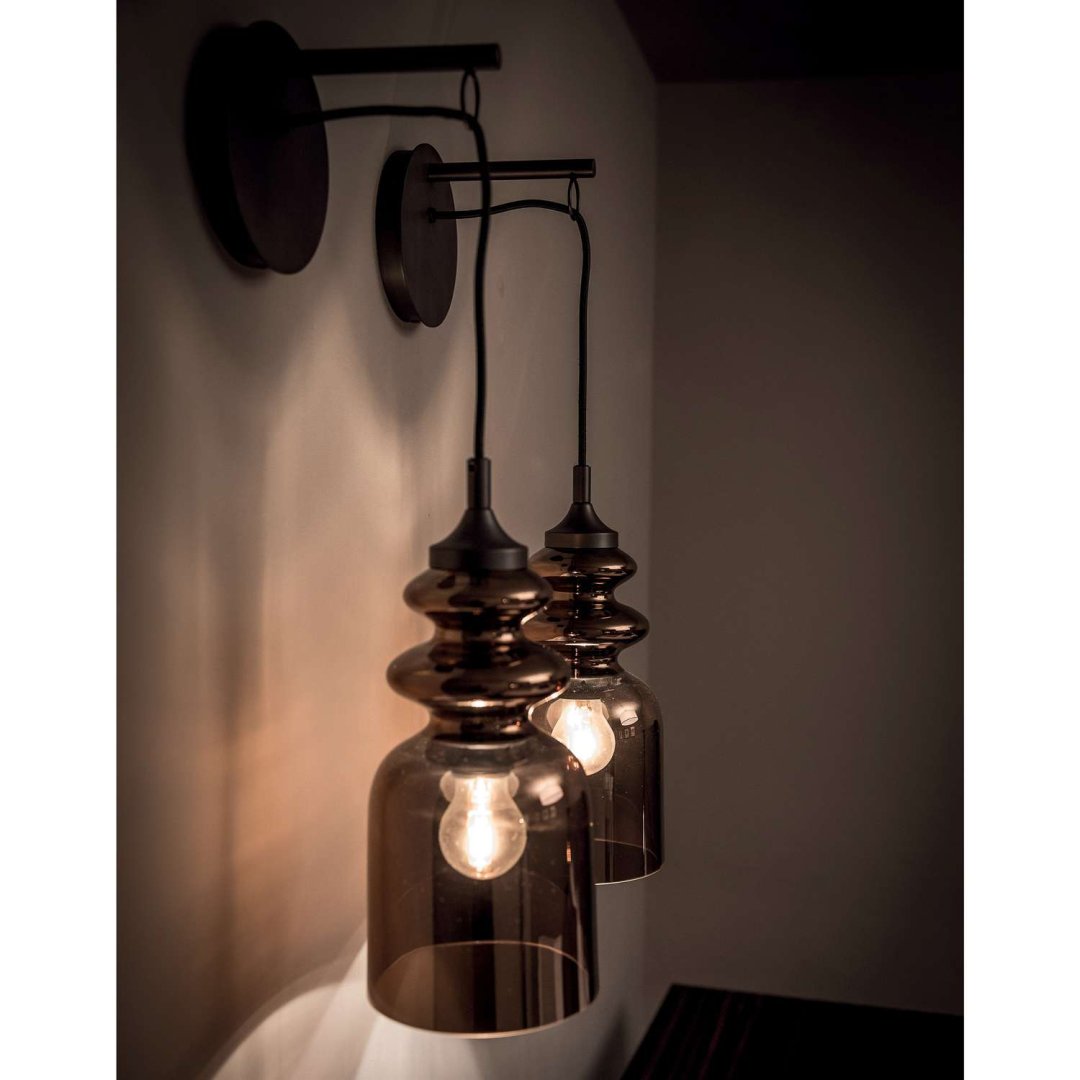 The opaque shade of this wall light cuts down on harsh brightness, casting dark light about the room. Its soft, curvacious form with a mildly industrial look to it make this light a perfect choice for illuminating your haunted house with a sinister glow.
5. Superordinate Antler Wall Sconce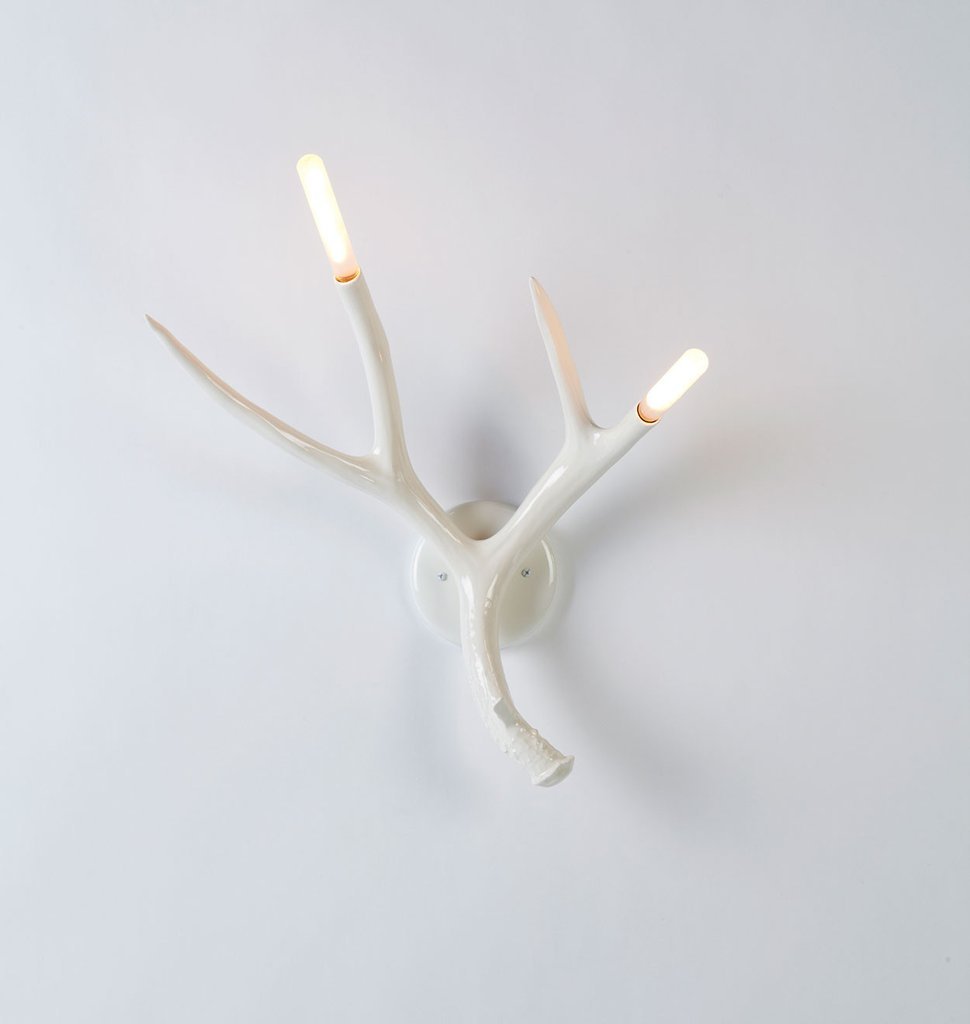 It's a story we all know. Group of youngsters go to a cabin in the woods for a relaxing weekend by the lake, and they wind up unleashing hoards of the undead upon the world. And what's always in these cabins in woods? Antlers. So throw some decorative cobwebs on this wall sconce to up the creep factor. Plus, when it's not Halloween time it will just look rustic and natural.
6. New Town Large Seeded Glass Wall Sconce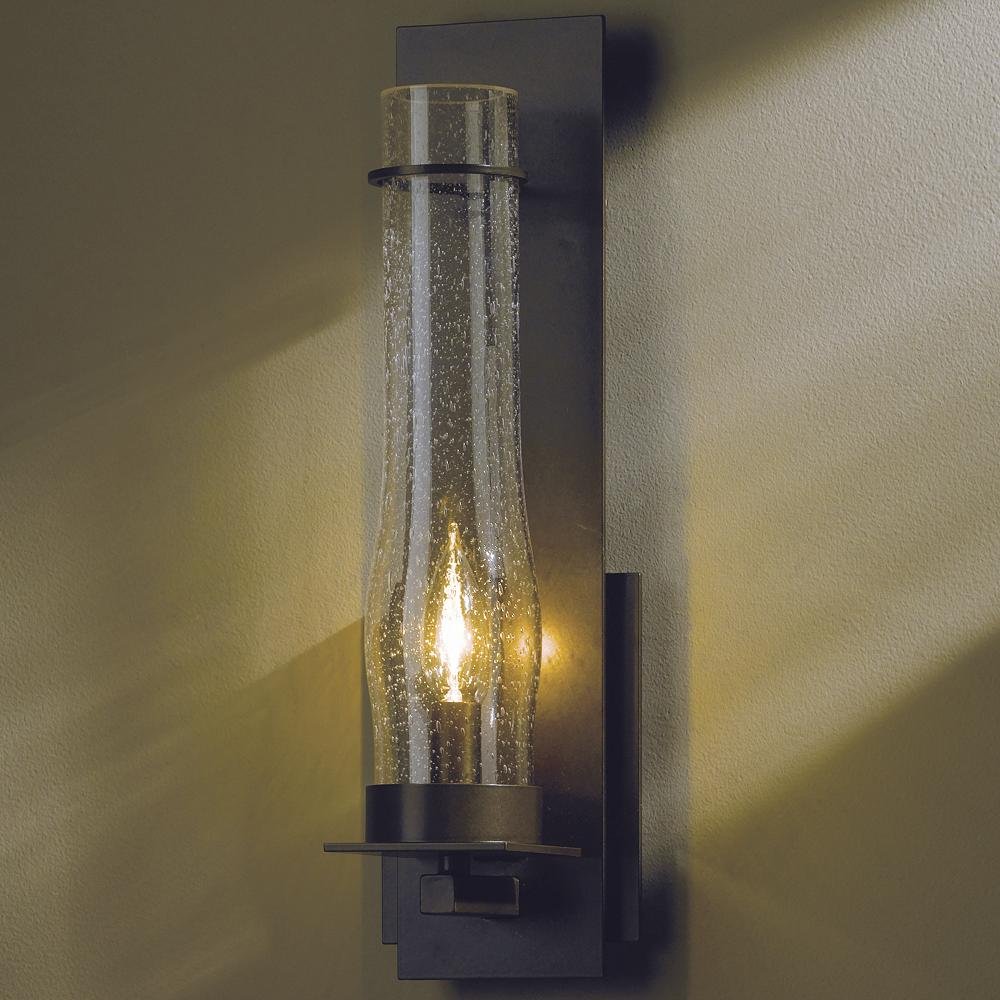 What's that rapping at your chamber door? Just house noises. I promise. But when you get up to look down the hallway, what kind of light is illuminating the corridor? It's the New Town Large Seeded Glass Wall Sconce. Stylish and unique, this light is reminiscent of the kinds of lamps that might've lined Poe's hallways.
7. Gotham 2 Light Wall Sconce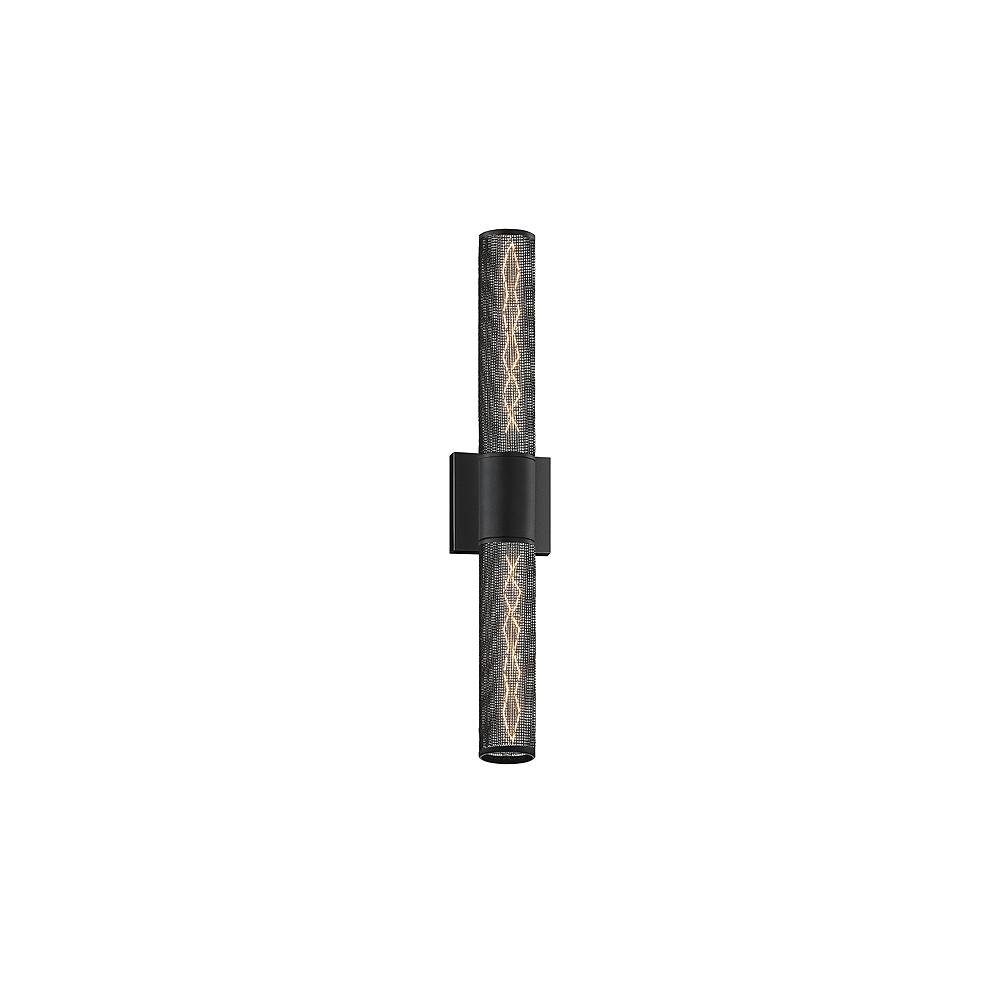 The coiled lights behind wire mesh offer a unique take on traditional wall sconces. It looks like (but isn't) buzzing, steampunk electricity charging through a conductor that's been dangerously loose with its safety regulations. Now I'm not saying Dr. Frankenstein definitely had this in his lab, but you can't prove to me he didn't.
8. Bourgie Table Lamp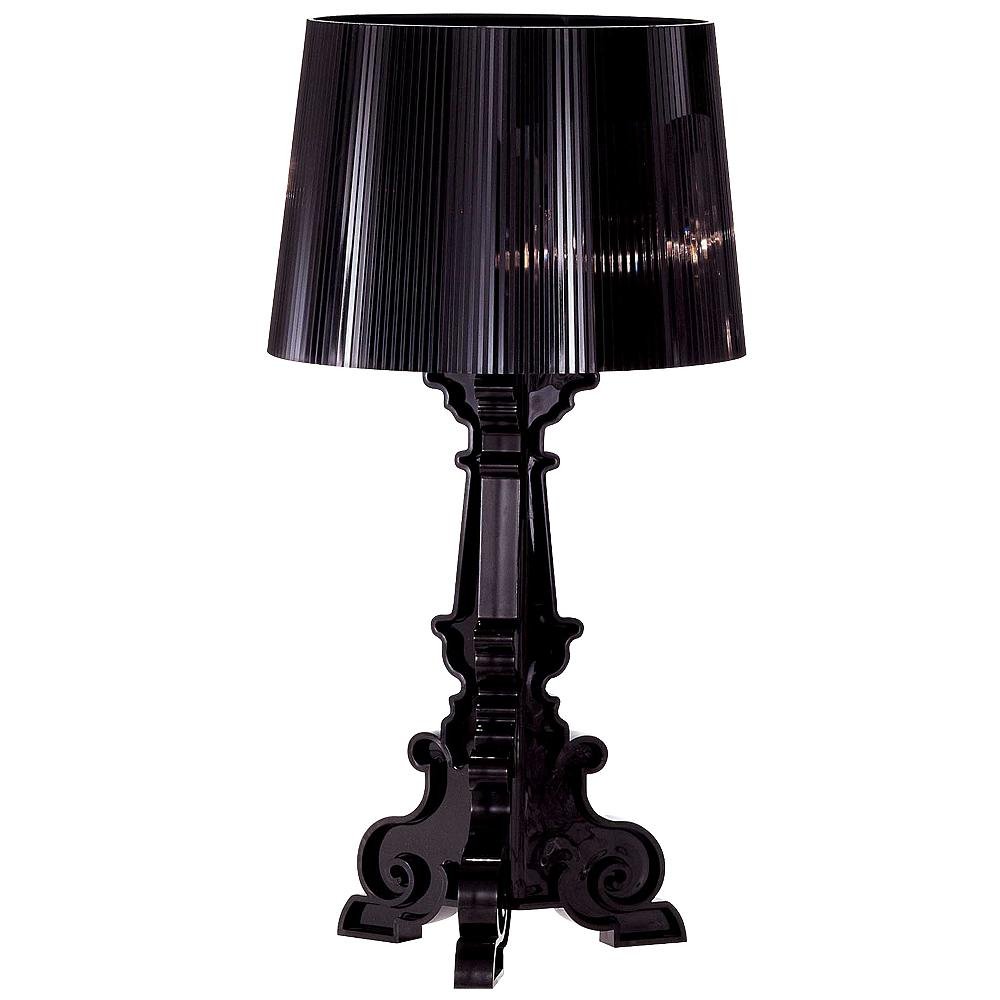 This lamp blends traditional design with modern materials. Its baroque silhouette is made from a polycarbonate material that is translucent and ghostly. It's not a ghost though. Right? Although I'm pretty sure it just turned itself on.
9. Coco Steel Arc Floor Lamp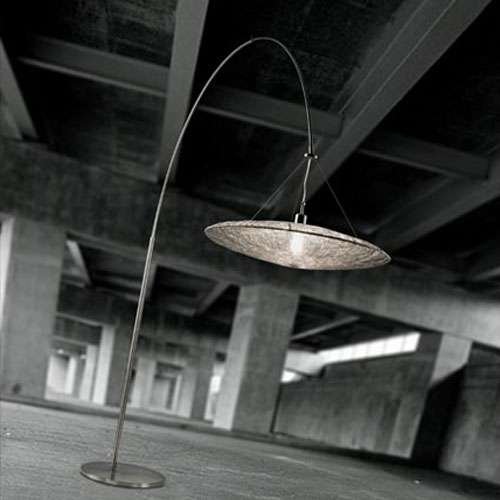 This intricate, yet minimalist floor lamp is made from hand-wrapped steel wire, arching around its beautiful shade. With an adjustable head, you can move this product into the perfect position for your lighting needs. It's disk shape is also eerily similar to that of a flying saucer.
10. Floor Moon Floor Lamp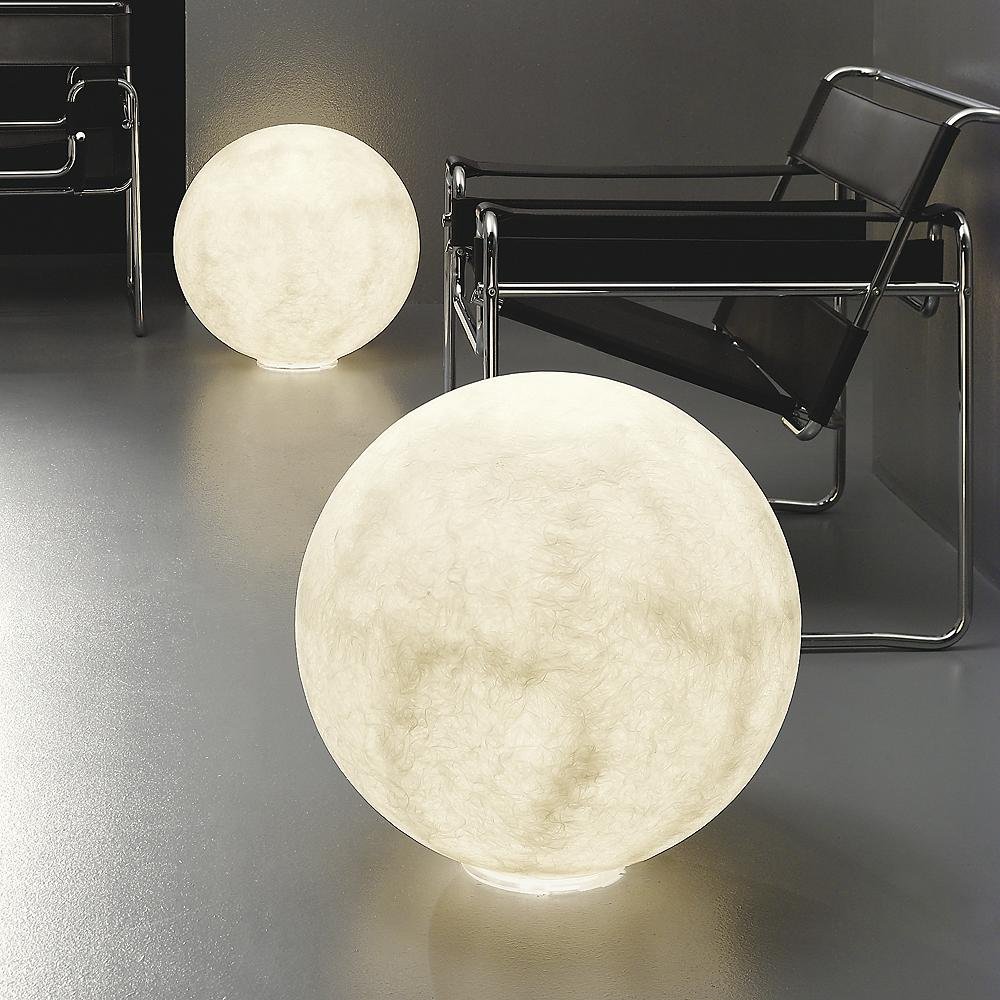 This enchanting lamp is inspired by one of the most mysterious objects in human history: the Moon. The resin and fiberglass make of the shade mimics the soft luminescence of the moon's surface reflecting sunlight back at us. Though it may or may not cause werewolves to transform, so be careful.
So there you have it. My top picks for scary light fixtures. For more information, contact one of our experts at (866) 842-6209.
Rhyen Clevenger
Rhyen Clevenger is a site merchandiser at YLiving. While he is new to the bath team, it does not hinder his enthusiasm for decorative plumbing. On the weekends he enjoys curling up with his wife and watching some good science fiction.