If you haven't been stuck on a remote island for the past year, chances are you've heard, read, or seen hygge everywhere. At one point, you must have asked yourself, "What's it all about?"
Hard to translate—and even harder to pronounce—hygge [hyoo-gah] is a Danish term that is deeply embedded in the Nordic culture. Translating it into "coziness," as most dictionaries tend to, doesn't do it justice.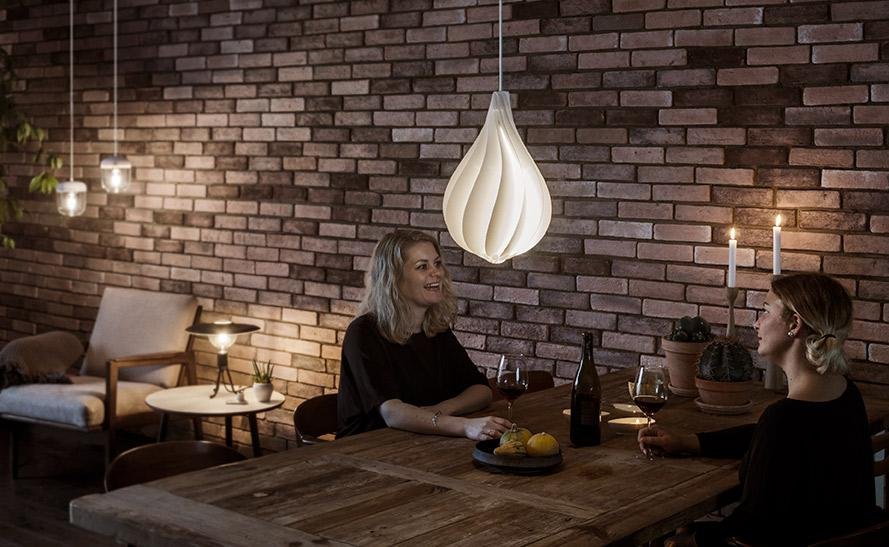 Think of a moment that brings you that fuzzy and warm feeling of blissful happiness, add an extra dash of pure contentment, and subtract all your worries—you are now close to experiencing hygge. For some, it is sharing a cup of hot cocoa and a fluffy blanket with a loved one on a snowy day. For others, it's being immersed in a captivating book, curled up on a comfy armchair. It's listening to music and enjoying your morning coffee in that cozy corner, or having a glass of wine with friends around the candle-lit dinner table.
Hygge is all about that happy feeling "warming" your body from inside out. No wonder that Danes are the happiest people in the world. How can you channel those feelings in making your home happy and hyggelig (hygge-like)? Let's look to Danish interior design for a few tips:
Hygge is in simplicity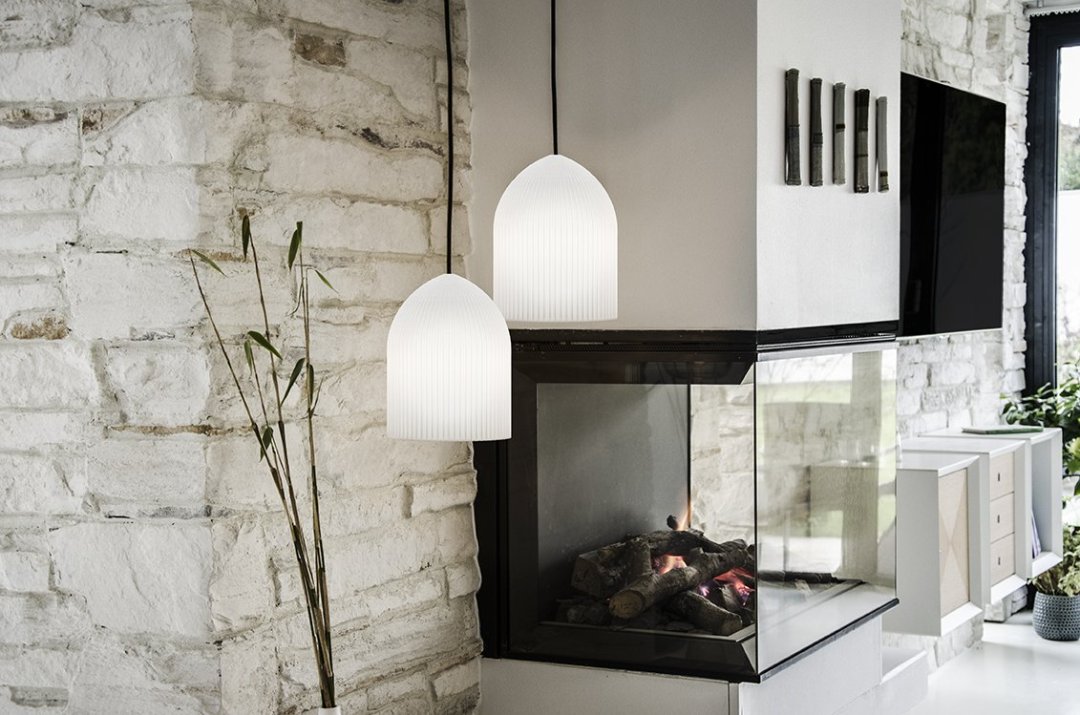 What characterizes Danish interior design is the perfect balance of aesthetics, simplicity, and functionality. The beauty lies in minimalist and clean lines, in simple accents, and clutter-free spaces. Don't mistake this for a monotonous look; the Scandinavian design is far from that. Priding itself on functional and innovative design, the Scandinavian design emanates sophisticated elegance from every "pore."
Hygge is in natural colors
With long and dark winters, white, bright spaces are part of any typical Danish décor. That doesn't mean that colors are missing—they are just kept light and soft, with only a few bold accents. Natural earth tones are also popular, especially if they are mixed with other subtle harmonious shades. The color spectrum is mostly neutral, inducing a calm and peaceful vibe.
Hygge is in light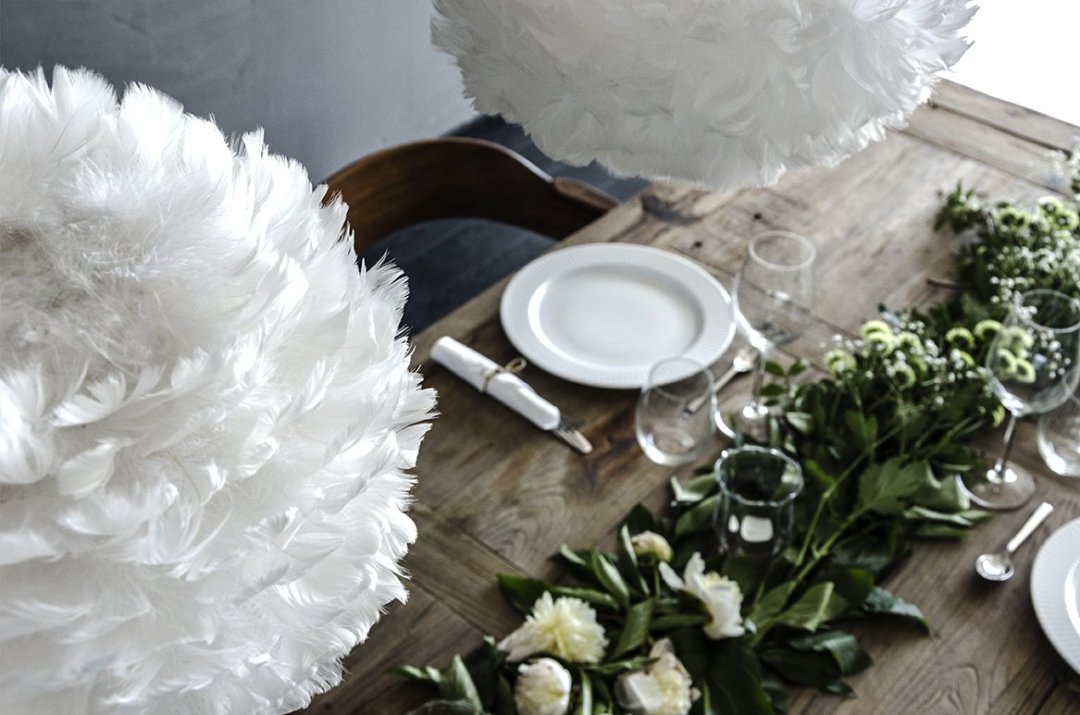 Light is essential for a hygge atmosphere. From the warm glow of a candle to playfully mixing ambient lighting with task or accent lighting, it's all about creating an inviting and soothing vibe. Lamps are not seen only for their practical purpose but also for their design. Since 50% of a décor's look is given by the lamps used, having a Danish design centerpiece in your home will surely bring that hygge feel.
Hygge is in textures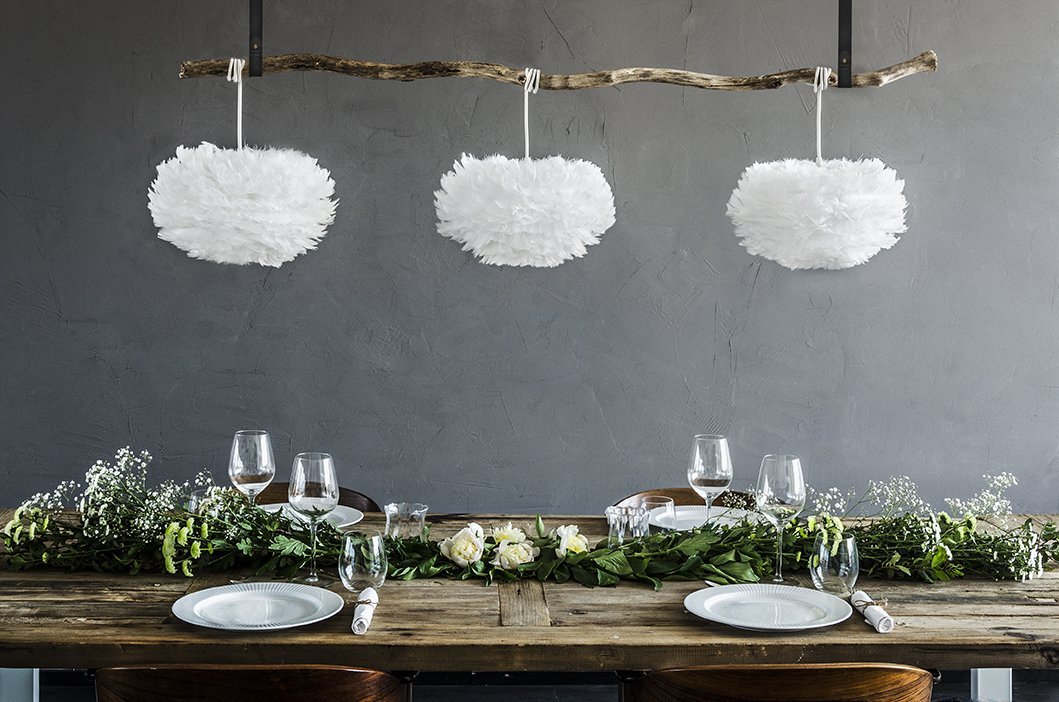 When you think of a warm and cozy space, soft textures suddenly pop into your mind. Hygge is about delighting the senses. So why not indulge your sense of touch? Play with different textures, patterns, and materials to add warmth and a distinctive touch. Hygge in textures is more than a woolen blanket. Just look at and—why not?—touch the VITA Sine Pendant (made of soft felt) or the Eos Pendant (made of all-natural goose feathers). You cannot get more hygge than that!
Hygge is in harmony
Creating a cozy space where you can hygge means creating a peaceful oasis for relaxing and socializing. You just need to find that harmony between colors, textures, interior decorations, lighting, furnishings, and…you. That is because hygge lies within you. You just need to embrace it, from enjoying all those small things that make you happy to being grateful for all those "big" people in your life or celebrating all those moments that bring you a peaceful, blissful state of mind—the hygge philosophy.
(Updated version of a post originally published March 2017.)
Andra Gavrilescu
With a passion for design and the subtle beauty of Scandinavian style, Andra Gavrilescu brings to life the fascinating universe behind VITA copenhagen, a place where beautiful Danish lighting design meets affordability, high-quality materials and a genuine care for the environment. As the company's Digital Communication Manager, Andra unfolds the thoughts, feelings and stories behind all those stunning VITA designs.