As we all know, it's important to make a good first impression.
And second impression. And third. And so on and so forth.
Especially when it comes to your home–assuming you want your guests to feel welcome and re-welcome whenever they visit. And so much of that first impression depends on your entryway lighting.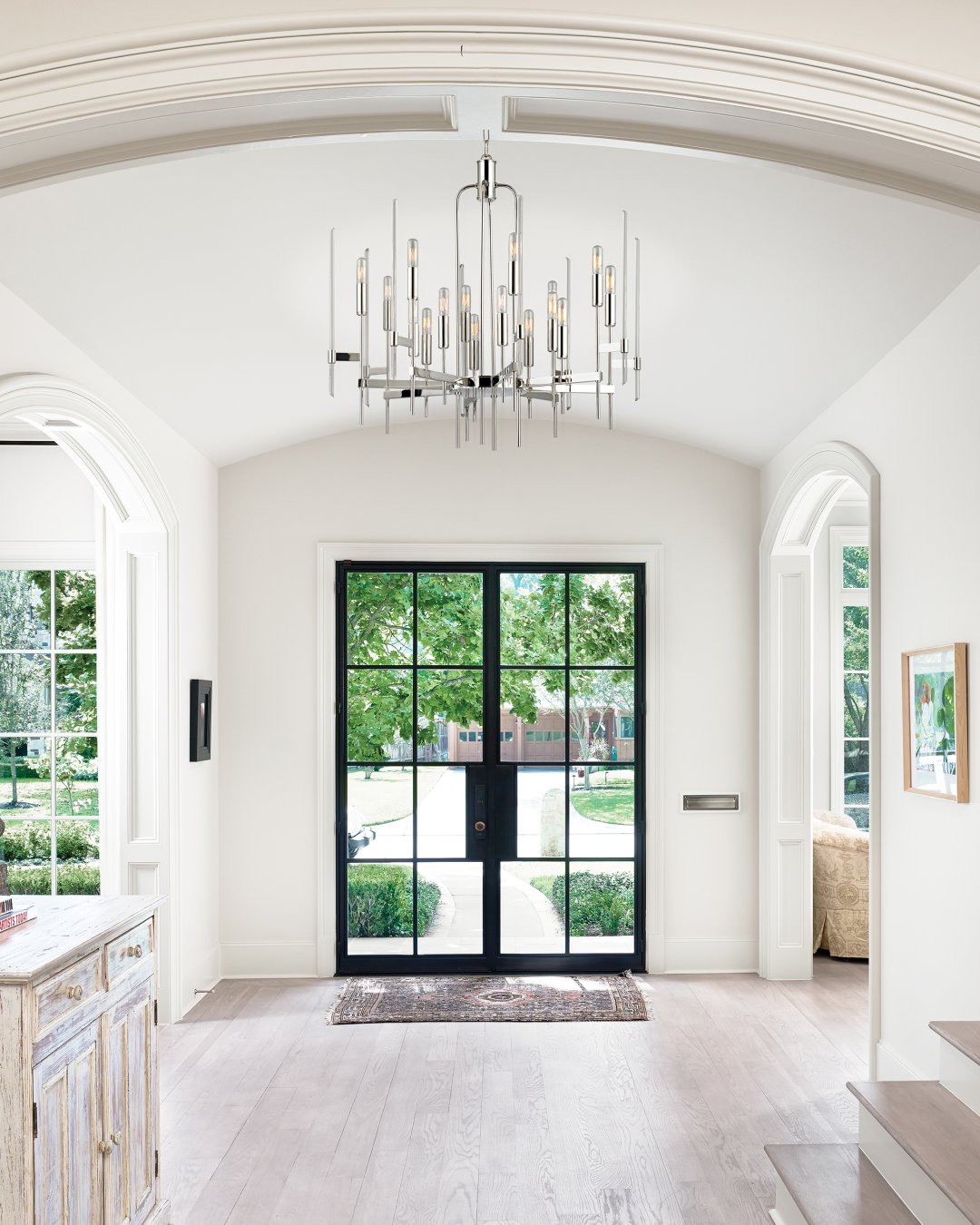 You don't need to decorate it like the halls of a palace, but an entryway without statement lighting is a huge opportunity missed. With modern chandeliers, pendants and sconces, your front room has the potential to wow your guests as soon as they walk in.
Keep Things Proportional and Balanced
Good symmetry has loads of natural appeal, and there are a number of things to consider when creating balanced entryway lighting:
• Ceiling height
• Room radius
• Directional lighting
• Doorway location
Clearly, room size matters. For a tall, open foyer, the right pendant can cast sufficient light while drawing focus to a central point. Even the smaller modern pendant lights have plenty of vim and vigor; you don't have to get a huge piece that overwhelms the room.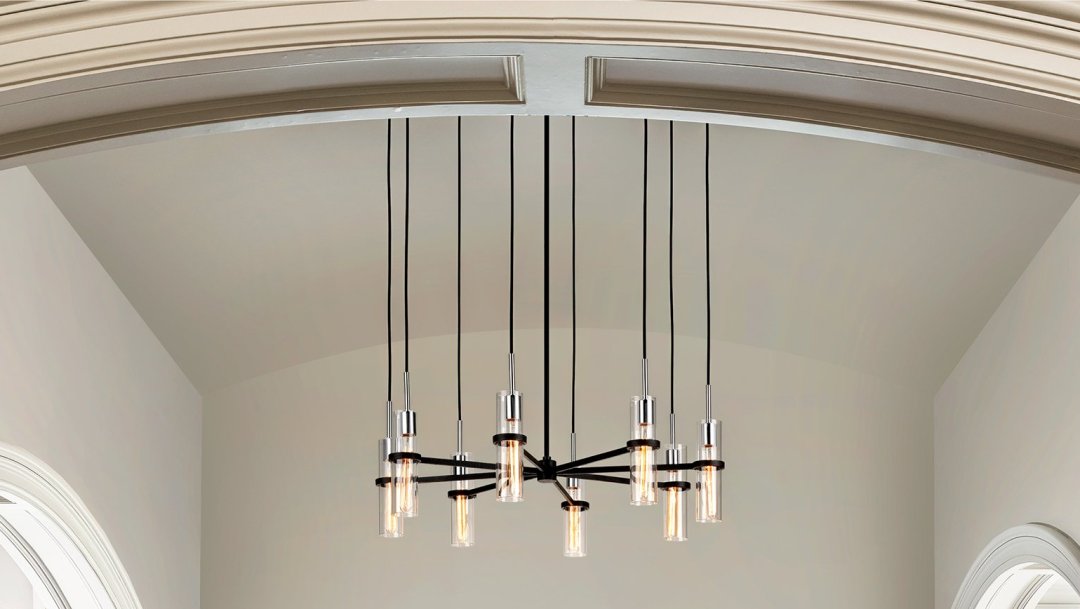 The Xavier Pendant Light by Troy Lighting offers an excellent example. Multiple bulbs produce ample lighting, while the circular body complements the surrounding walls and ceiling. For a spacious entryway, the Xavier Pendant brings inspired design and balanced lighting through a relatively compact frame. This style of light makes good use of space without overpowering.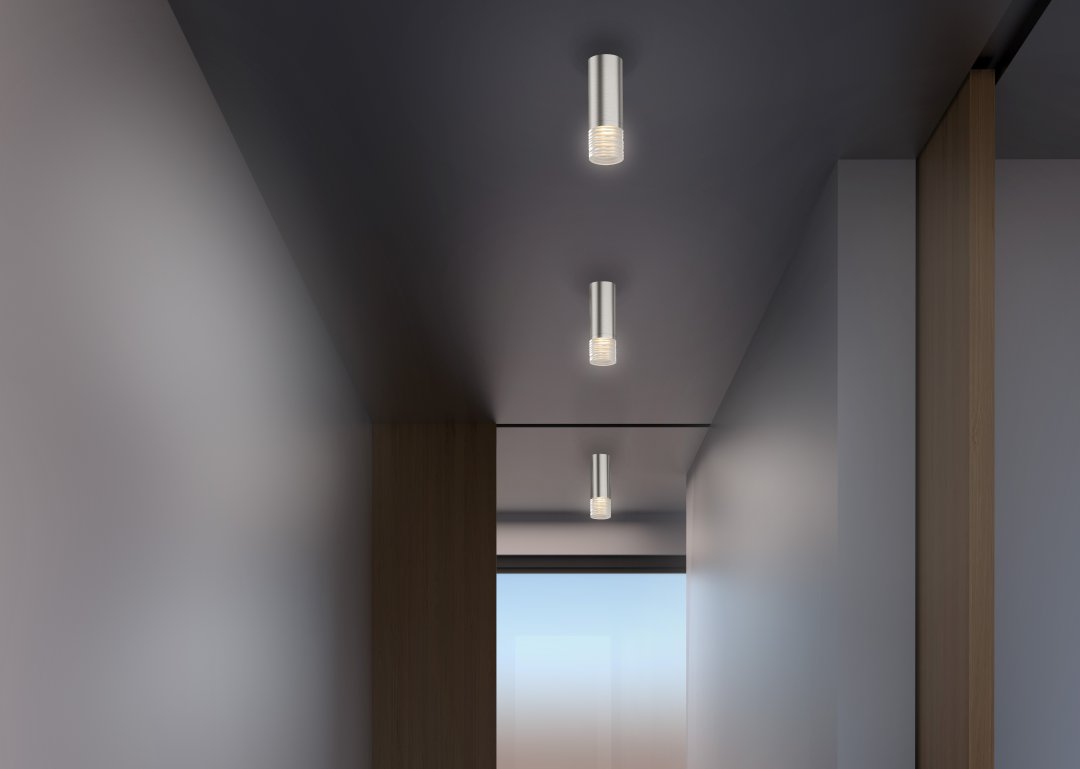 Of course, not every home comes equipped with an expansive foyer. For smaller rooms and narrow hallways, a suspended lamp can impede the flow of traffic. An understated ceiling light, such as the ALC 3" Small LED Surface Mount by SONNEMAN, creates elegant downlighting in a confined space. With statement lighting, less can often be more.
Think about your entryway and its dimensions. This helps you conceptualize what type of light will produce the right effect.
Set Temperature and Tone
As much as design can enhance entryway lighting, the wrong fixture can just as easily undo those efforts. A modern chandelier full of LED bulbs works in a certain space, but it can feel like too much in a smaller room. A contemporary flush mount creates an appealing vibe on the right ceiling, but the lighting might not mesh with the existing decor.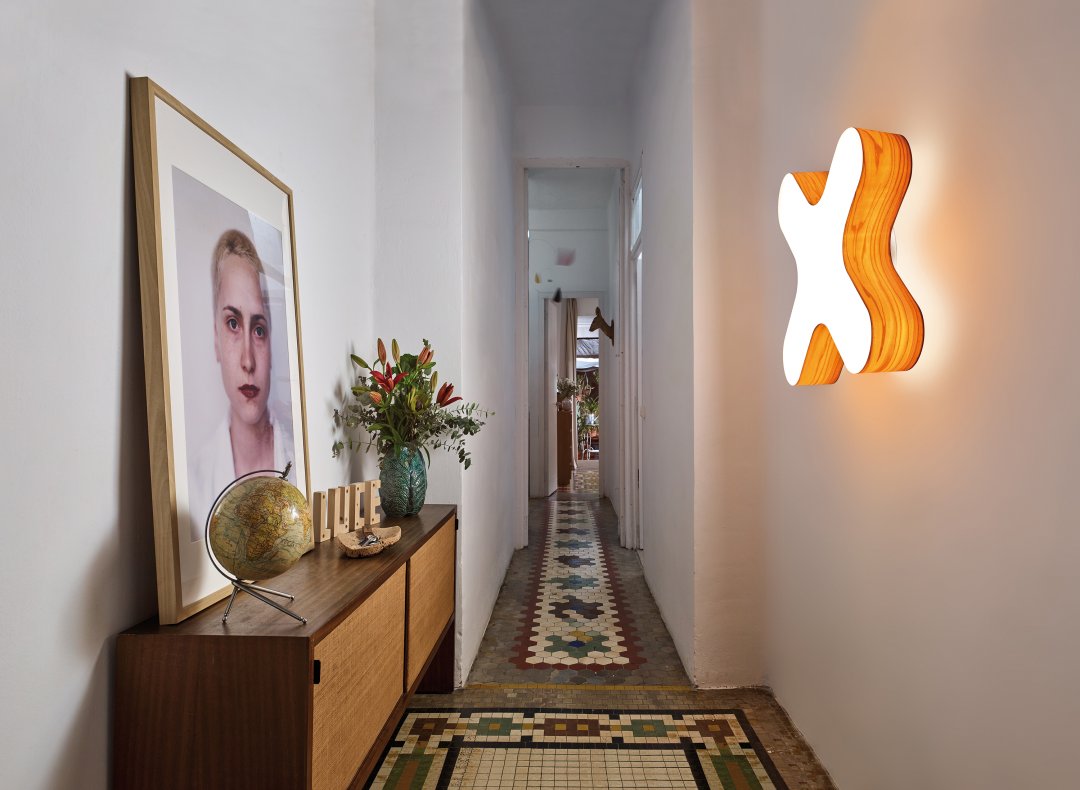 In a constrained space, such as a hallway or sectioned room, indirect lighting goes a long way. Sconces like the X-Club Wall Light by LZF give off a useful glow while providing a strong accent piece to impress your guests. A small room with open wall space is ripe for subtle lighting coming from a stylish frame.
You should also keep dimmers in mind when looking for entryway lighting. As furniture and decorations change, lighting level should adjust in kind. The time of day and mood of the moment can influence light settings, and modern pendant lights and ceiling mounts offer very functional dimming options.
Don't Ignore the Details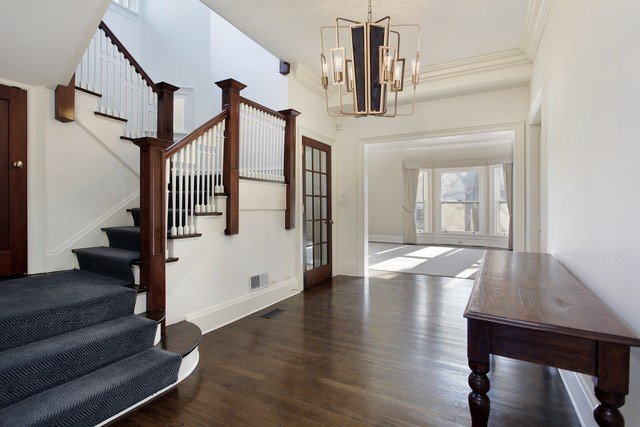 Beyond size, placement and lumens, the materials featured in your lighting fixtures play a big role in establishing your entryway appeal. An urban loft look beckons iron frames and chrome finishes. A classic foyer summons a chandelier with smooth lines and glass diffusers. Modern statement lighting can promote the style of your choosing, you just have to know what you're going for.
As soon as the doors open, your home is on display. The lighting can transform this introductory space, affecting the aesthetic and size of the room and influencing the onlooker's perception. Focus on entryway lighting that works spatially and artistically, and enjoy the confidence that comes with a great first impression.
Team Y
Each YLighting article is backed by the authority of the highest rated service team in the industry. Our design experts are ALA-certified (American Lighting Association) and have an average of 10+ years in the interior design, architectural lighting and home renovation industry. Chat on-line or give us a call toll-free at 1-866-314-0965.