Summertime is upon us, and color is in the forecast. As the mercury rises and the world is in full sun, there's no better time to punch up your palette with juicy summer color.
Primary Pigments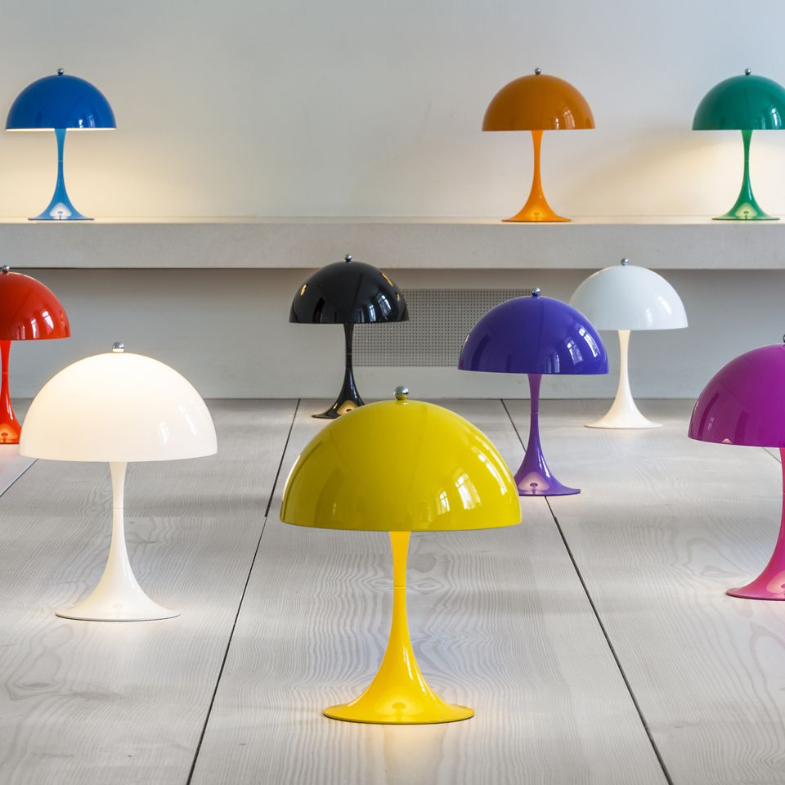 Jewel tones and primary colors come up season after season. This year we're seeing plenty of yellow and teal, as shown in the Panthella assortment pictured here. It's a bold selection, but the iconic pop-art design is meant to be noticed.
In contrast to the softer pastels, these are tones that are made to really stand out. And finishes with hard-candy shine are as welcome here as gauzy fabrics and oceanic waves. For homes with more high-contrast color palettes, bright, shiny colors are more likely to be welcome additions, rather than distractions. Often in design, such saturated colors come in fun forms, too, like these:

Perfect Pastels
Pastels are a great choice to incorporate color into a light, neutral space. They won't compete too much with a lighter existing palette while still providing a cheerful accent. In general, if your home's color scheme is largely white or very light gray, beige, etc., bringing in pastels will be a more subtle, sophisticated touch, whereas a brighter color could wind up stealing the spotlight.
To get this look, think natural. Consider the soft hues of a summer sky, blooming roses, or tender leaves:

We're still seeing a lot of blushing pinks on the scene, though some are edging away from the slightly dusty "millennial pink" of last year and into more coral territory for this summer. Blues and greens are perennially in season, and the slightly subdued, desaturated varieties are a natural complement to the warmer rosy tones seen here.
From the Ground Up
Accent pieces like rugs, vases and even colorful clocks can add a pop of summer color to a room. Much like the home itself, a strong foundation underfoot is a good start, and thus a fun colorful rug can set the tone for the rest of the room—or act as the singular focal point of color.
Furnishings like vases are easy to swap in and out of rooms to add color season-appropriate color (especially when filled with fresh flowers). Moving further up, on the walls, you can add colorful art, or a well-placed clock with a jolt of color.
Take a Seat
Another way to bring color into a dining room, outdoor seating area or lounge, is colorful chairs. They come in molded plastic, powder-coated metal and indoor-outdoor versions.
There's also the classic Acapulco chair that comes in a kaleidoscope of colors and is always ready for summer fun.
Permanent or Portable?
All of the colors palettes discussed here are suitable all year round. So, swapping out a large fixture for the summer can turn into a palette refresh you'll enjoy for seasons to come.
If you would rather opt for a less permanent pop of color, though, get your hands on some portables. Floor and table lamps are easily changed out for seasonal updates, and many are truly portable in that they're battery operated or rechargeable and can go with you from room to room and even outdoors. When selecting portables for accent color, you can get away with less consideration for your overall palette than if you were installing a permanent fixture.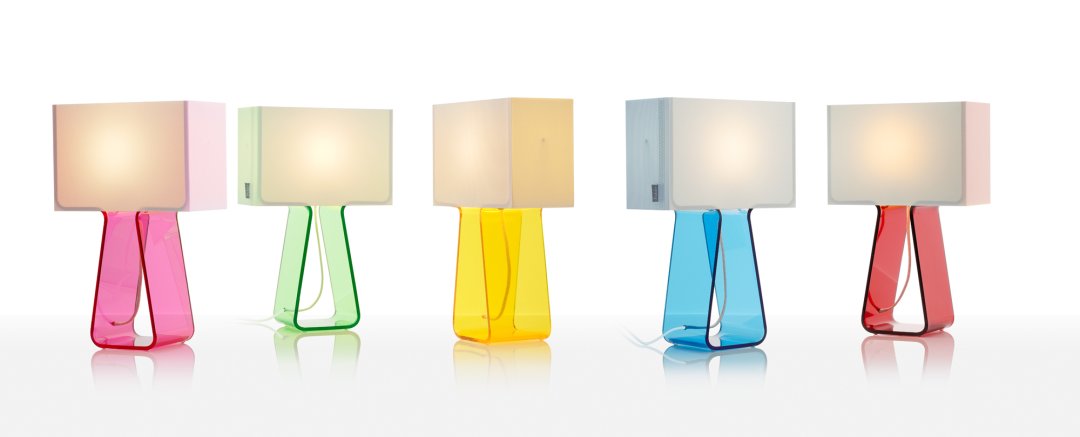 The objective for summer color is to include items that give your eyes a visual break, liven up the room, and be flat-out fun to look at. But as ever, color preferences are highly subjective, and you should choose whichever ones get you feeling summery.
Kelsey Kittle
When she's not polishing up promotions as a Web Content Specialist, Kelsey is practicing how to properly pronounce Danish, if only to be able to say "home is where the 'hygge' is." Aside from Scandinavian design, she spends a lot of time thinking about organic gardening, mini farms, honey bees and England.