A lot has changed in the 50 years since "Lighting's Modern Master," Robert Sonneman, pioneered the concept of modern lighting in the mid-1960s, but his focus on being at the cutting edge of design has not.
"Today we are focused on technology-driven design. It has changed everything." said Sonneman on his momentous anniversary. He is focused on looking forward, rather than back at previous accomplishments.
"LED provided the opportunity to reinvent our product direction with a modern edge. It is no longer about style so much as it is about functional design achieving utility, application and performance," Sonneman said. "As we moved into LED we sought to innovate and develop luminaires in forms made possible only with LED technology. It enabled us to redefine scale and application, reimagining the luminaire in new incarnations."
So allow us to get a little nostalgic, as we trace the steps of a modern lighting legend.
Born and raised in New York City, Sonneman displayed a keen interest in art at an early age. He studied art at the Rhodes School, took life classes at the Art Students League, and as a teenager became a student member of the Museum of Modern Art and the Whitney Museum.
At the age of 23, Sonneman started his own lighting manufacturing company. A self-taught designer, he imposed strict design and quality standards upon himself and his associates. Purity of line and excellence in design became and continue to be his hallmark.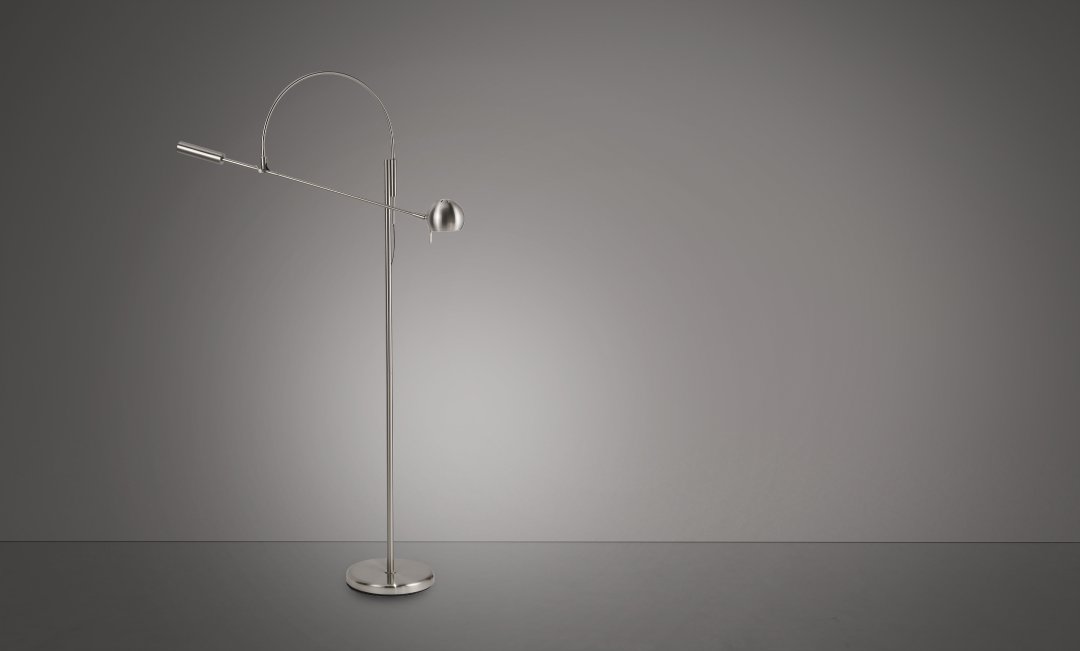 Inspired by fine architecture and applying the disciplines of Bauhaus, Sonneman introduced a new aesthetic to the world of lighting. Sonneman challenged old dictums and revolutionized an industry. He combined form with function in innovative ways, and introduced new textures and materials, creating dramatic modern designs that made "Sonneman – A Way of Light."
"I have always been captured by the notion that there is an inherent beauty in achieving a functional purpose from superbly executed, minimal structural forms," Sonneman said. "There is an attraction to the compelling logic of a structure of clarity and simplicity. More than an activity or aesthetic, the ideals of modernism define a direct way of thinking about and approaching life. To achieve recognition within the community of modern art, architecture and design represents an acceptance that validates my work in the context of the modern movement."
His works have been exhibited in the Museum of Modern Art, New York; Cooper-Hewitt Museum, New York; the Contemporary Art Museum, Houston; the Chicago Museum of Science and Industry; the Krannert Art Museum at the University of Illinois, Urbana-Champaign; the Philadelphia Museum of Art; St. Louis Design Center; the Southwest Museum of Science and Technology; and the Saskatchewan Science Museum, Canada.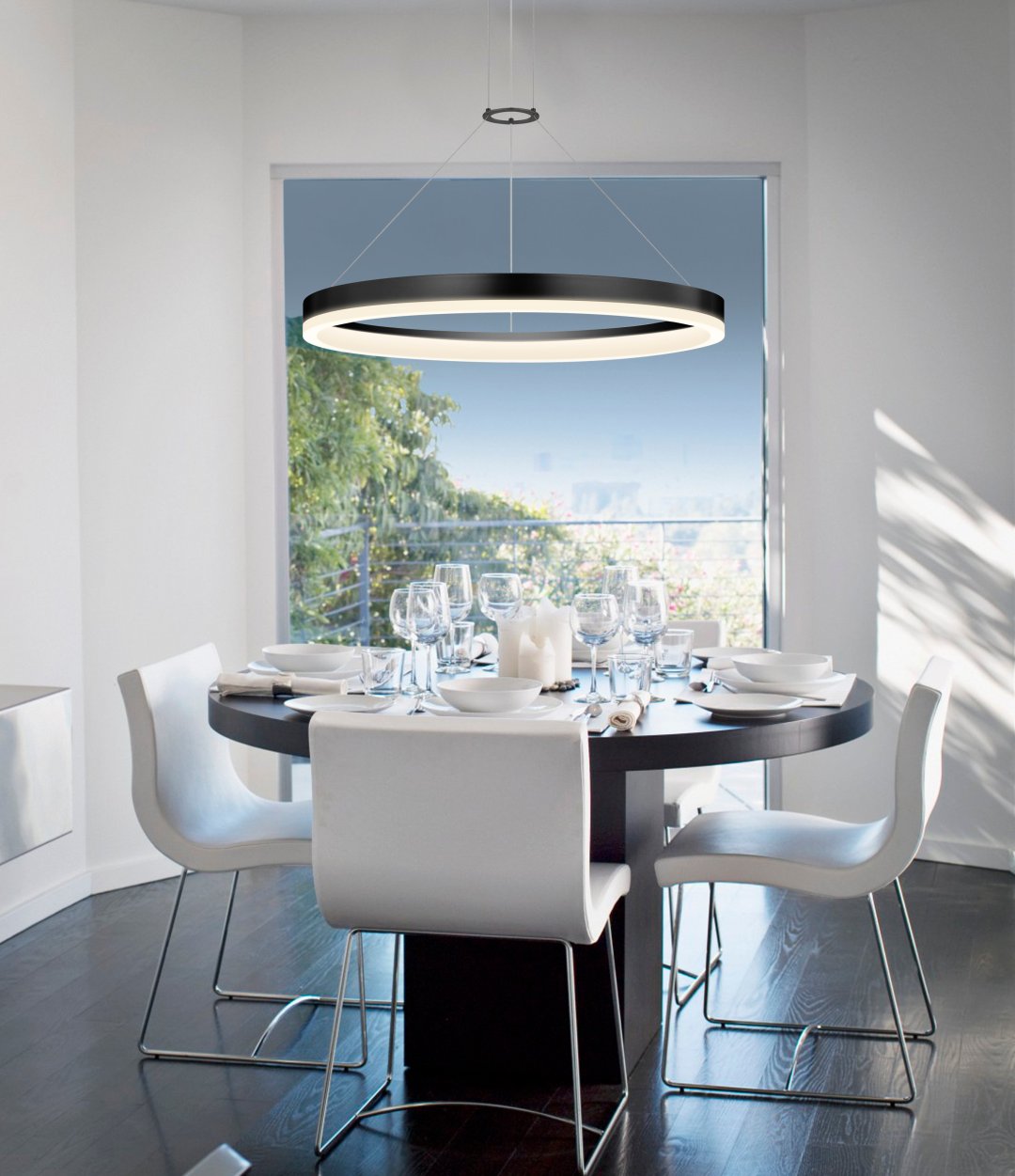 Sonneman continues to be a driving force in the design, development and production of his namesake goods, believing "God is in the details" (the famous admonition of Meis van der Rohe, the father of modern architecture). He is connected to each stage of development and manufacturing, from concept through production. Robert and his team of talented professionals work with their manufacturing partners to execute his vision with fastidious attention to detail, to achieve the highest possible quality.
Sonneman's focus today is on using technology to innovate new directions for modern lighting.
"I'm driven by what's next. I see this as process of investigation. I don't see the things we're working on as a conclusion. I see them as a point along the way and the process is exciting and stimulating. You find something you love to do, and you do it well. That's what I've always done."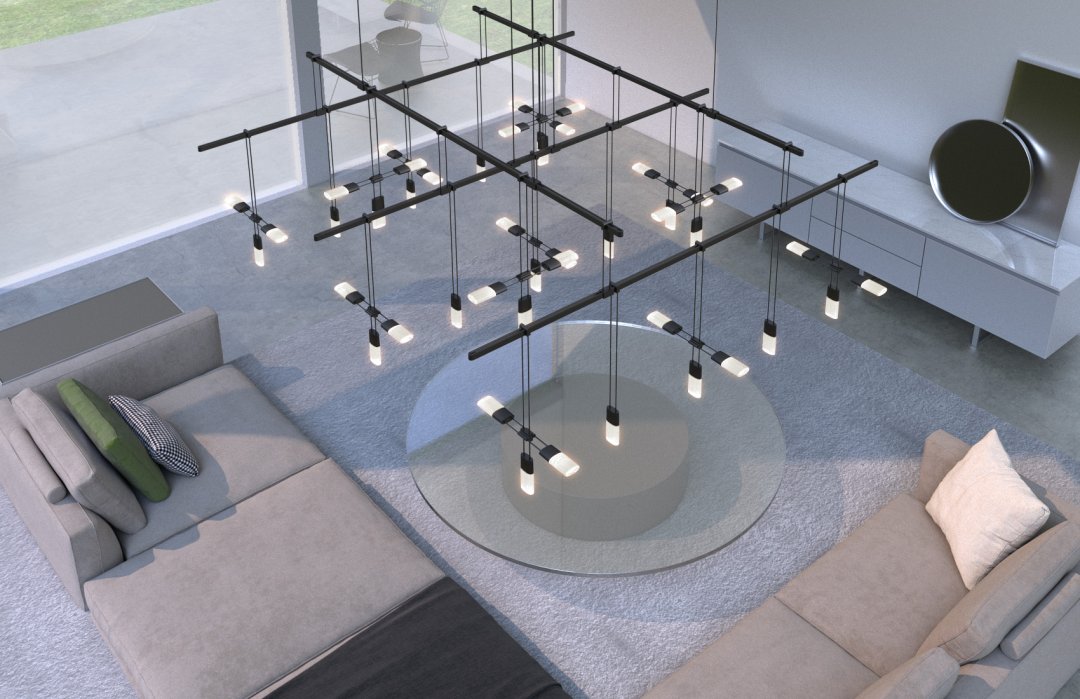 "I think the key thing going forward is integration," Sonneman says. "What I mean is that we're in a digital age. That's not going away." Sonneman says this technology is only going to expand, with everything controllable by phone or anything web- or wireless-based.
"So lighting, as opposed to being a stand alone component in a room or a space, is going to be integral to a system of living or working. As lighting integrates into the architecture, we'll get byproducts such as the heat that's generated from the core of LEDs, we can use that to create networks. All the stimuli that you can control in a space are going to be integrated into a system."
So what's next for Sonneman? We'll let the man speak for himself:
"We are only at the beginning of electronic illumination becoming an infinitely diverse medium for innovation and change."
In other words, your guess is as good as ours. But if anything, it won't be dull.
Team Y
Team Y is a dedicated group of design devotees. We love everything that has to do with modern design, from products like lighting, furniture and decor all the way to interior design, architecture and city planning. What inspired the design? How does it work? What does it mean? We want to know. And once we know, we are constantly inspired to share what we've discovered with others who love design as well. That's Y.