Waning daylight hours and falling temperatures have many of us wishing for a long winter's nap this time of year. But since we can't hibernate the cold, dark days away, what's the next best thing? It's as simple as letting the light in.
An abundance of artificial light can soothe the seasonal doldrums almost as well as a dose of sunshine. It's really a matter of layering and finding creative applications for different types of lamps. Whereas one stark overhead light is already a no-no for looks and style, it also does little to provide atmosphere and comfort. Clever placement and attention to how your lights function in your space warms up the room visually, if not by actual degrees. Here are a few ways to bring cheer along with practicality for the dark winter season ahead.
Portable Solutions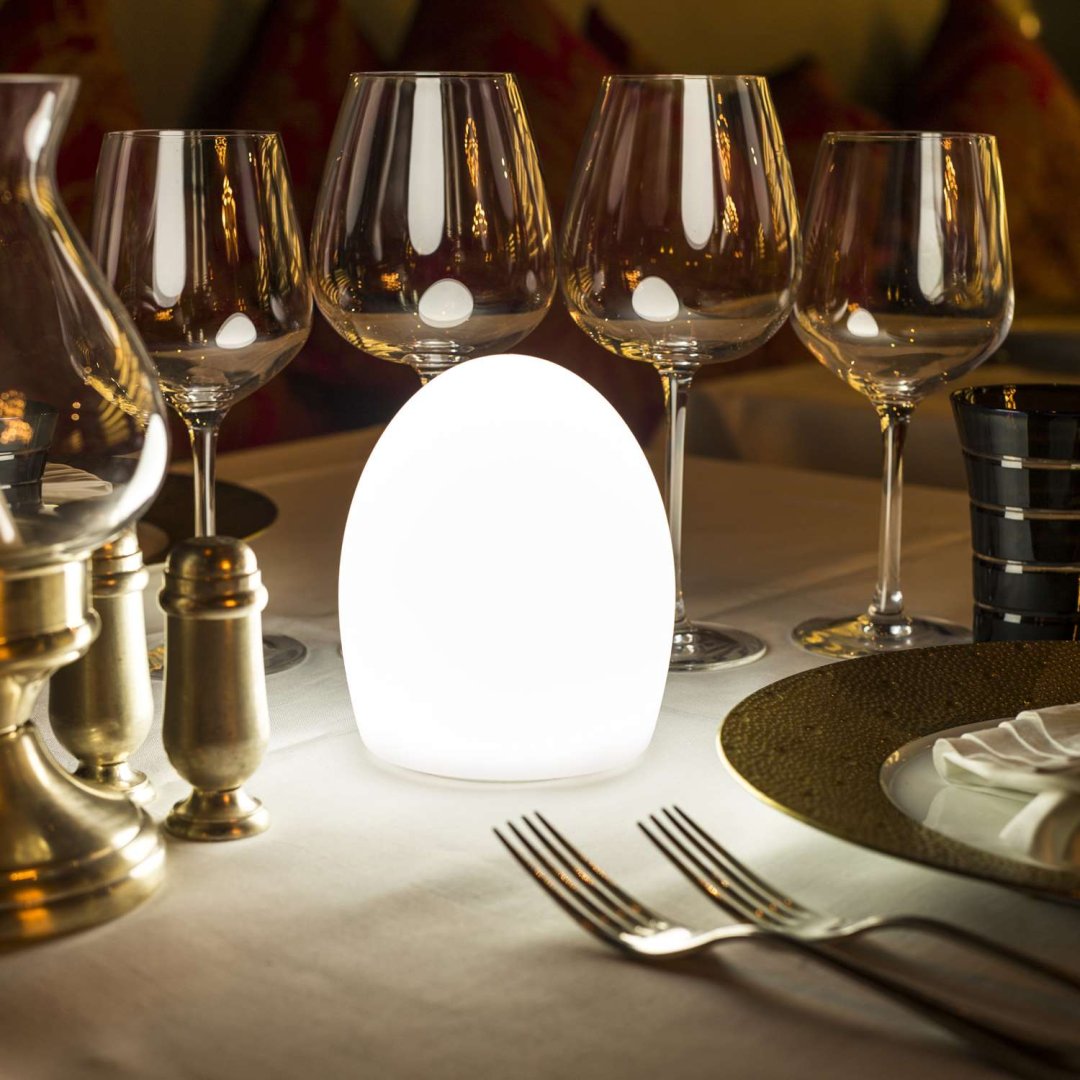 As part of a tablescape or tucked in next to your cup of tea, portable accent lights are a quick and fun way to brighten winter nights. Battery-powered (and often rechargeable) little lights have no cumbersome cords or wiring, so they're easy to tote inside and out when the weather turns.
Setting a modern table for gatherings is enhanced by the soft, safe light, and the smooth shape of this iteration is as lovely on its own as any centerpiece. For more festive fetes, there are intensity and color controls and even a candle effect to add some romance and mood. And because these kind of lamps can quite literally go anywhere, there are endless applications for banishing shadows.
Easy Upgrades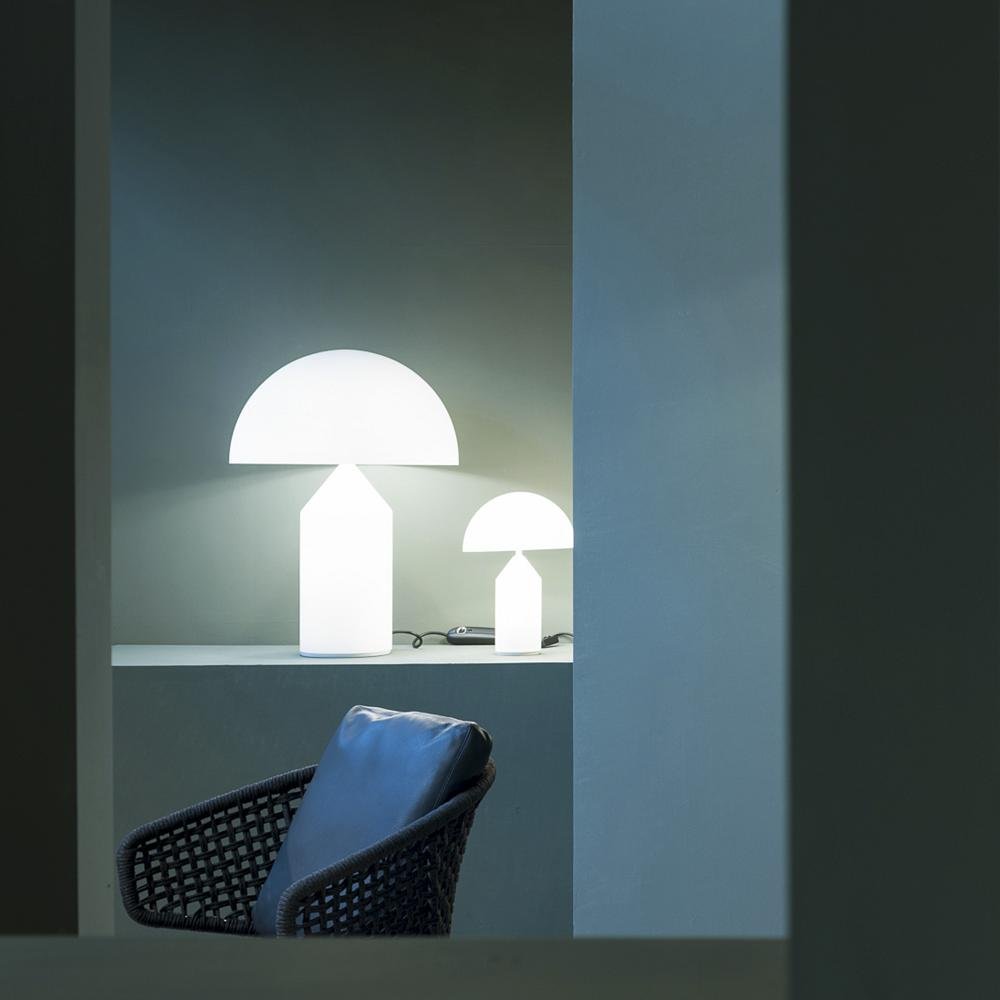 While not quite as go-anywhere as a battery-powered accent light, it's still super easy to swap out floor and table lamps for models that offer extra light. It can be as simple as choosing a lighter shade that blocks less light or, as shown above, swapping out a traditional lamp for one that illuminates from more places than just under the shade.
Here, both the base and the top light up with a soft, warm glow that's easy on the eyes as well as a focal point for the corner. For added customization, this lamp's base and shade lights can be operated independently.
Authentic Accents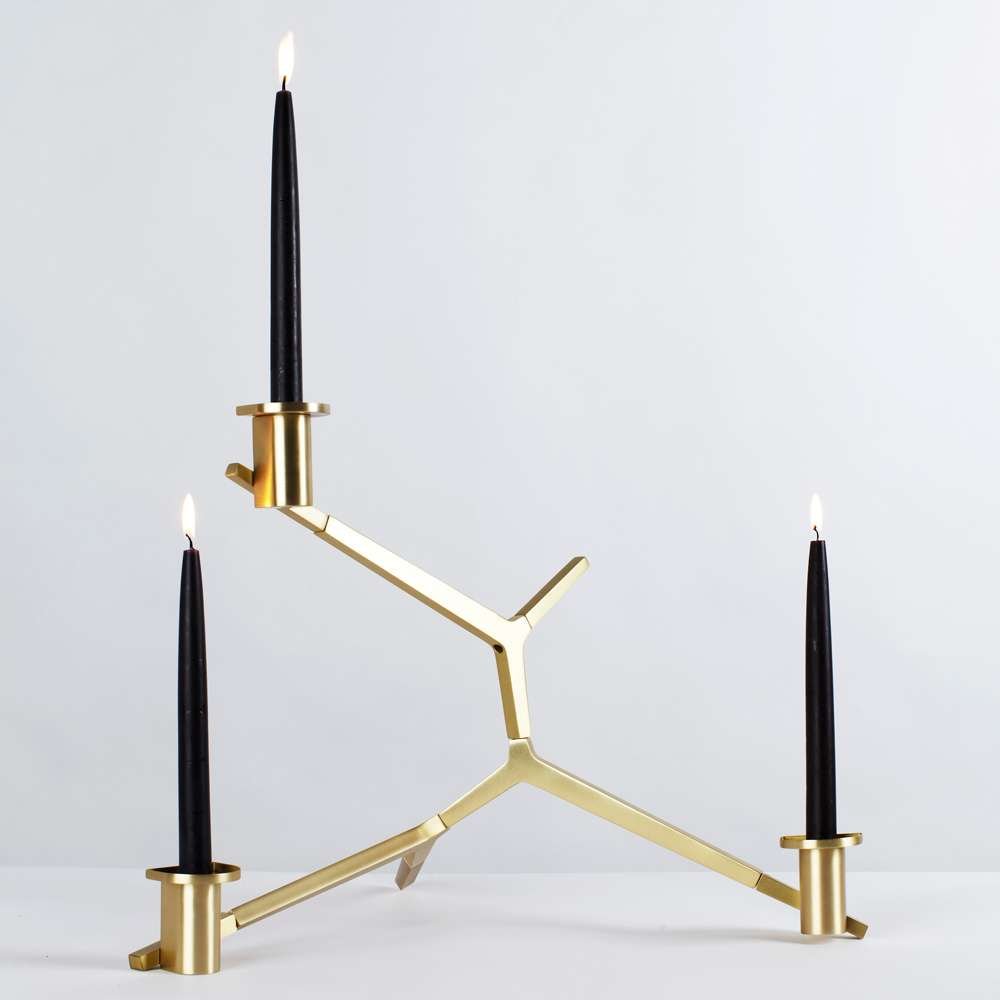 As a primary source of illumination, candlelight takes a backseat to modern electrified fixtures. But for setting an intimate mood or as a festive accent, the flicker of a real flame has no equal. Modern candelabra come in all sorts of nontraditional forms to suit any style. But there's good reason so many are made from materials like glass and brass:
In addition to being fire-safe and sturdy, shiny metals and glossy glass also reflect light for an extra pop of sparkle. Place candleholders in front of mirrors on a mantel, or use a mirrored tray underneath an assortment of candles as a table centerpiece for even more shine.
Cheerful Color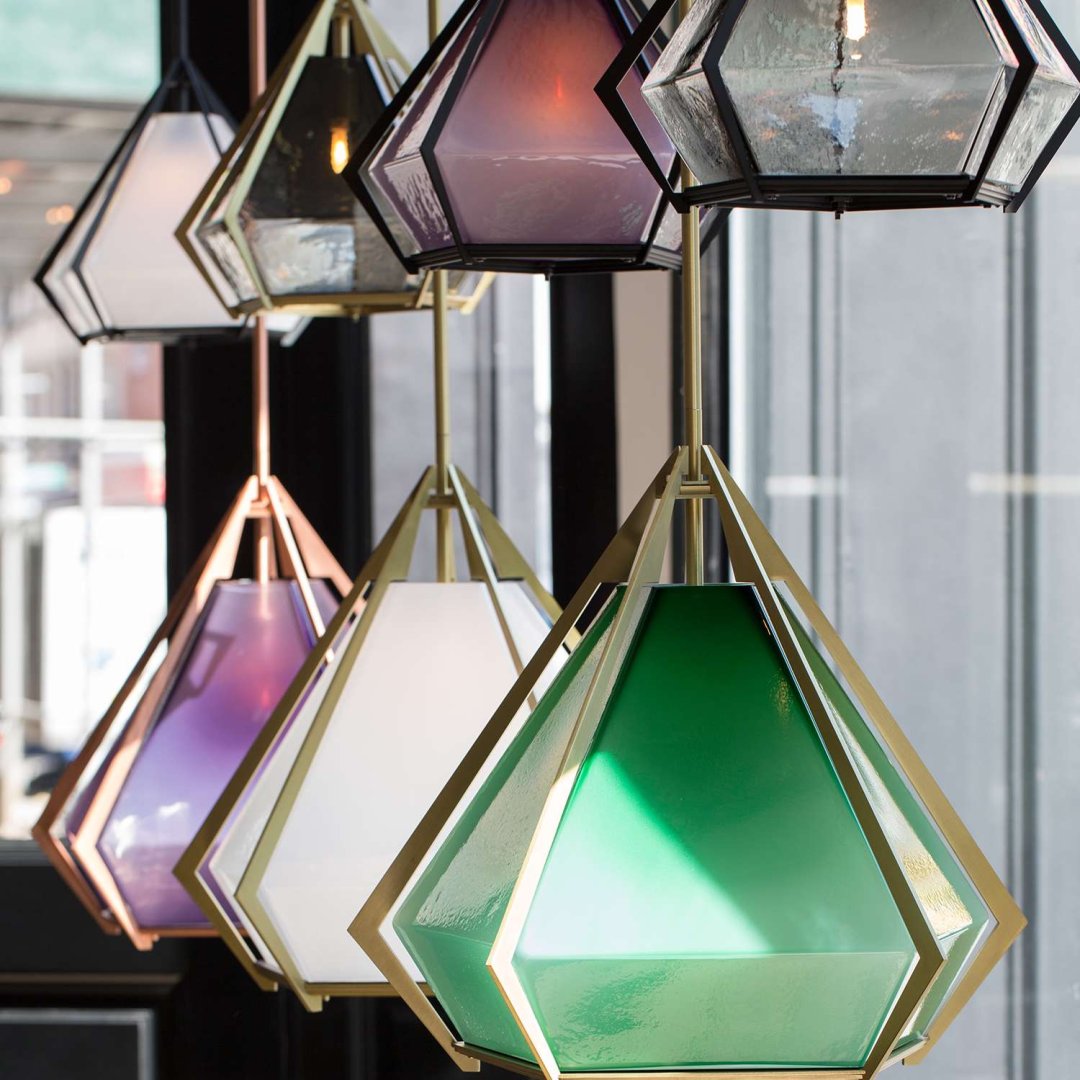 Changing or adding pendant lighting is more of a commitment than swapping out side lamps or adding accents, but their color and shine will brighten dreary days all year round. Jewel-like colors are perennially in fashion, and there are enough options out there to suit any decor.
These pendants are not only jewel-toned, but are actually built in a gemstone-like setting that combines cheery novelty with a sense of timelessness. Even the clear and smoky versions sparkle with their visible bulbs, hinting at the fire inside a well-cut diamond. Whether you hang many in a mix-and-match arrangement or create a simple focal point of your favorite pendant, don't shy from color to banish winter blues.
Select for the Season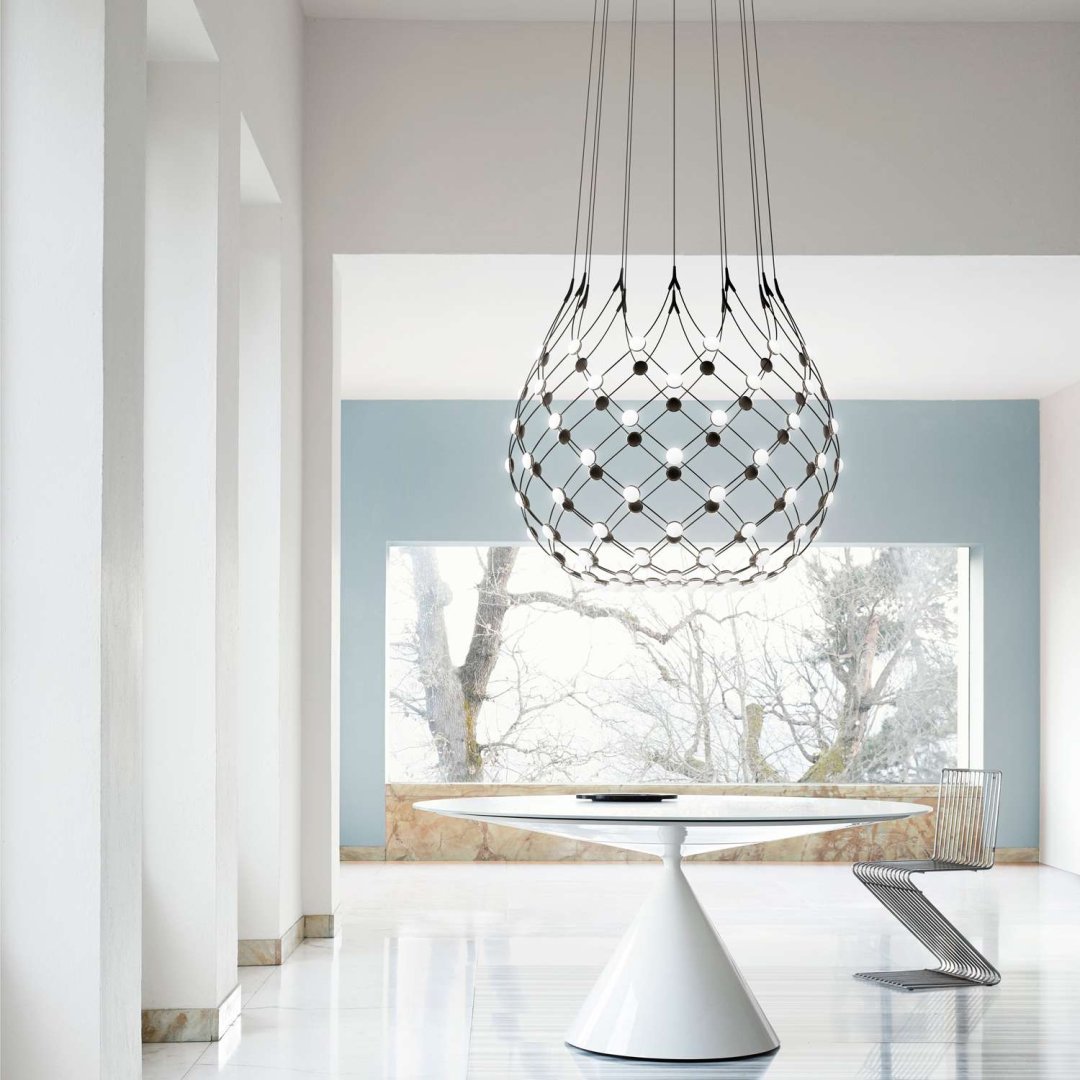 Installing a chandelier might seem daunting for a seasonal tip, but a dramatic statement often serves a space better than smaller adjustments. When selecting a major showpiece, consider its symbolism for the time of year. Punctuating a room with a seasonal reference—like snow flurries swirling in space or icy raindrops suspended by delicate filaments—is a thoughtful way to bring winter inside. The winter flavor doesn't have to be literal; a conceptual thought can suit any season while holding special significance during wintertime.
For coping with darker days and longer nights, more is better when it comes to lighting your home. Avoid glare with dimmers and thoughtfully designed pieces, and layer your lighting to serve your needs and control the mood. As long as you keep the seasonal allusions abstract, these tips will serve you well past the cold weather months.
Kelsey Kittle
When she's not polishing up promotions as a Web Content Specialist, Kelsey is practicing how to properly pronounce Danish, if only to be able to say "home is where the 'hygge' is." Aside from Scandinavian design, she spends a lot of time thinking about organic gardening, mini farms, honey bees and England.