Modern Cable Lighting | YLighting
Cable Lighting
root
YLLIG38
null
null
Showing 1 - 24 of 111 Results
What is Cable Lighting?
Varieties of ceiling lighting come in several different forms and choosing the right one depends mostly on the type of home you have and the intended purpose of your lighting. While both monorail and track lighting offer some of the same benefits of cable lighting - such as being able to choose among the seemingly infinite number of available pendant lights - what sets cable lighting systems apart is the unique aesthetic of its suspension.
For homes with cement ceilings or other ceilings that cannot have lights mounted on them, cable lighting becomes your best option for integrating a highly customizable lighting system. As opposed to track lighting and monorail lighting, cable lights - sometimes referred to as wire track lighting - are attached to the wall so that they hang across your room with lights suspended from the cable.
There are both benefits and drawbacks of incorporating cable lighting into your home. The main drawback is that if not maintained, cable lighting can sag over time. However, the benefits lie in the flexibility of cable lights and your ability to hang them just about anywhere in your home to provide light in ways most other forms are lighting such as monorail and track lighting just cannot offer. Plus, there's a certain something about the way that cable lights look as if they are levitating above that add a bit of mystique and awe to your home's design.
How Modern Cable Lights can Impact Your Home's Design
Since cable lights enable you to draw light to any area of your room, you can provide lighting in more distinctive ways than ever before. When planning out your cable light system, envision what areas, pieces of furniture, and architectural details that you want to draw out, if any. While cable track lighting can provide excellent accent lighting, this does not need to be its main function. You may choose to use it for its utilitarian values such as illuminating your dining room, providing task lighting in the kitchen, or using it for general lighting in your living room.
Popular Modern Cable Lighting Brands and Products
When choosing a modern cable lighting system, one usually starts with the type of cable lighting pendants orcable lighting heads they want to incorporate into their home. Once you find the right light fixture, you choose the rest of the system and the cable transformers depending on what type of brand the pendant light or head light is. However, another option is to just buy a cable lighting kit outright, but you will have more limited options in your choice of light fixtures.
Here are two the best cable track lighting fixtures from one of YLighting's favorite lighting brands: Tech Lighting's Cable Lighting.
Firefrot Pendant: With many different colors to choose from, the Firefrost Pendant Light can add a dash of color to fit with any type of decor. This small glass pendant utilizes LED lights and is used for both direct and ambient lighting since it comes with six feet of suspension cable to hang low or high, depending on what its function within your home.
K-Corum Kable Lite Fixture: This small metal light fixture may be minimal in design, but that does not stop it from being a fine example of modern design: stylish and functional. This LED cable light has a 4.8-inch diameter head that rotates 360 degrees, so that you can adjust the power of your lighting based on the demands of its placement.
Related Products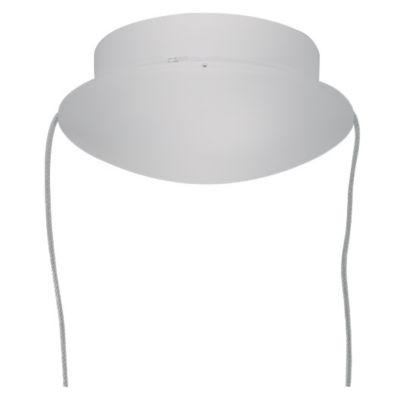 Provide power to Kable Lite systems with the ...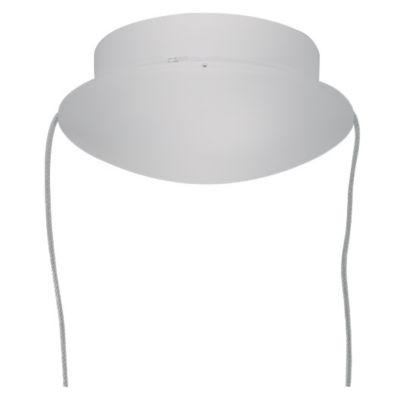 Description:
Provide power to Kable Lite systems with the Kable Lite Surface Transformer-300W Mag Single Feed from Tech Lighting. This single-feed transformer converts 120 line-volts to 12 volts and protects against shorts circuits with a fast-acting secondary breaker. The transformer his ...
The Accent Cable Rail Kit 5 Head from ...
Description:
The Accent Cable Rail Kit 5 Head from Tech Lighting is unique with its dual cable configuration, a perfect alternative to the standard single rail systems. Featuring five adjustable accent heads in sleek Matte Nickel finish that hover between two ...
The Andlos LED 4-Light Fixed Linear Rail Kit ...
Description:
The Andlos LED 4-Light Fixed Linear Rail Kit lends a touch of targeted elegance to a bathroom, vanity, display shelf or any other space in need of precise illumination. Designed by Elan Lighting, this fixed rail light offers directional, warm, ...
The Charge LED Energy Star 3 Light Track ...
Description:
The Charge LED Energy Star 3 Light Track Kit provides high-level light output in a smaller spaced setting. This kit is designed for residential or lower ceiling applications. It is made of die-cast aluminum with a frosted TIR lens and ...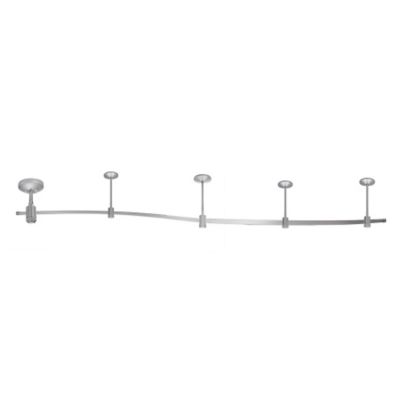 The Flexrail Starter Kit by WAC Lighting brings ...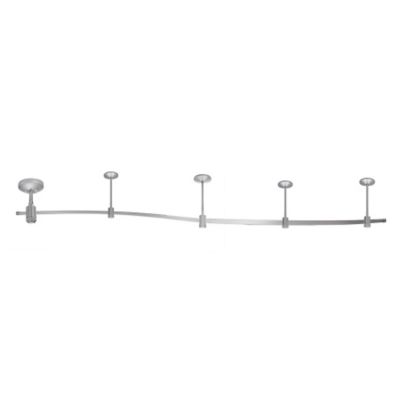 Description:
The Flexrail Starter Kit by WAC Lighting brings together a complete package for an easy installation process in rail lighting. Fixture is made from a die cast aluminum material to allow for flexibility and slight heft, allowing the piece a ...
The George Kovaks Lightrail P4116 5-Light Monorail Kit ...
Description:
The George Kovaks Lightrail P4116 5-Light Monorail Kit creates customizable downlighting suitable for both residential and commercial environments. The design features a cuttable, flexible, 16-foot rail with a Silver finish and positionable lights with exposed bulbs covered by clear lenses. ...