Ceiling Fans
Ceiling Fan
Week
Save up to 20%
Limited Time Only
Learn More About Ceiling Fans
Why You Should Buy a Modern Ceiling Fan
Ceiling fans are not a new invention (since the late 19th century, in fact!) yet these marvelous machines that help circulate air for a cooler environment are still a staple in most homes because, let's face it, a comfortable home is just what we all want to come home to. With the growing awareness of being energy efficient and environmentally friendly, modern ceiling fans are not only adding contemporary aesthetics to the living space but also continuously pushing technological boundaries to become as energy efficient as possible for the lowest financial and environmental cost.
Read More
Used not only in the summer, ceiling fans can also be used in the winter to help push warmer air down for a more comfortable environment. Simply change the ceiling fan's direction into reverse to allow airflow to be pushed downwards. No matter the season, here at YLighting, we showcase the best modern fans in the industry from trusted designer brands like Modern Fan Company, Minka Aire, and Fanimation that know their stuff so that you can easily pick the one that is perfect for your home.
Modern Ceiling Fans Perfect for All Spaces
Just as all homes are not alike, all fans are not the same either. From small ceiling fans with blade spans of 36" and smaller to large ceiling fans with blade spans of 60" and over, we know that every room demands something different. For rooms like the living room or kitchen and dining where air circulation is paramount, a modern 52" or 60" ceiling fan will get the job done, making sure air keeps moving for optimal comfort. If your home has a low ceiling - consider a Fanimation that eliminates the need of a downrod and is conveniently installed flush against the ceiling to take up less space.
That's just the indoors, but what about the outdoors? Outdoor ceiling fans certified for safe operation in damp or wet environments are perfect for covered porches or patios on days or nights when you may want to lounge but there's no breeze. Sitting in still heat is definitely not comfortable, but once you turn on a fan like Fanimation Odyn Celing Fan, outdoor lounging or dining transforms your backyard into paradise with a simple push of a button.
Choosing the Best Modern Ceiling Fan
More and more contemporary ceiling fans are becoming multifunctional such as including energy efficient LED light kits. LED ceiling fans also feature smart innovative technology like the home away function of Fanimation Subtle Ceiling Fan that turns the fan's light on or off at set intervals to simulate someone being home.
ceiling fans with remotes are standard in our assortment and will make operation as simple as a push of a button. For optimal and maximum airflow, consider the CFM metrics of the specific fan to meet the amount of air you are expecting to be moved in the given space. Typically a CFM range of 7,000 - 10,000+ is ideal for energy efficiency and maximum airflow. If you have any questions about our modern ceiling fans, we have a team of experts who are ready to help at (866) 428 9289.
A Contemporary Ceiling Fan for Any Style
Whether you need modern ceiling fans with lights or contemporary, unique ceiling fans with a certain aesthetic, YLighting has the best stylish ceiling fans to offer for your needs. Making the living space more comfortable with the perfect air circulation, these cool ceiling fans not only look aesthetically pleasing but are also packed with energy efficient functionality that helps save not only costs but also the environment. Choose from a range of looks from sleek modern ceiling fan designs with a minimalist form for the home to design-driven rustic contemporary ceiling fans that add warmth to a cozy home. Beautiful and functional, each modern fan is unique in design and can complement any style decor for your perfect living space.
Show Less
Related Products
The Aloft Flush Mount Ceiling Fan by Modern ...
Description:
The Aloft Flush Mount Ceiling Fan by Modern Forms delivers efficient airflow in a sleek package. Built with Aluminum and 3 blades over a 44-inch span for durability and exceptional air-driven functionality. Its shade serves as a diffuser for its ...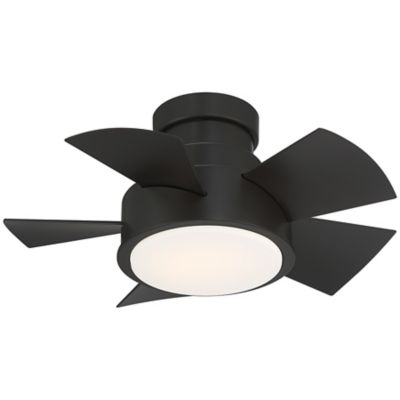 The Elf Smart Ceiling Fan by Modern Forms ...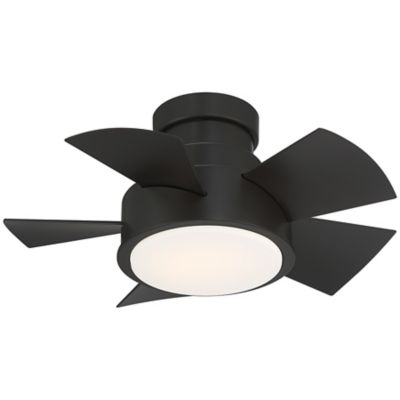 Description:
The Elf Smart Ceiling Fan by Modern Forms is a minimal, simplistic piece of home equipment that brings an ideal amount of airflow to covered patios and indoor spaces. The Elf can be controlled via smart home devices like Google ...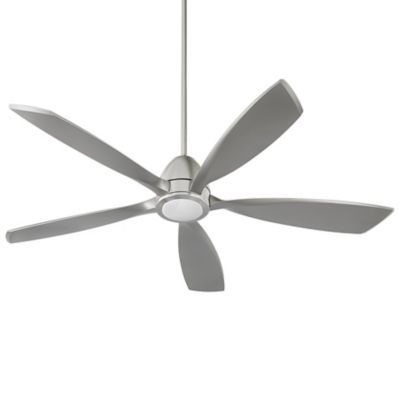 The Holt LED Ceiling Fan combines energy-efficiency and ...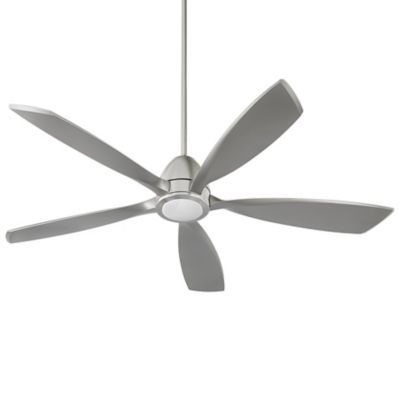 Description:
The Holt LED Ceiling Fan combines energy-efficiency and functionality. Possesses a six-speed DC motor that operates silently yet has optimal power to circulate air in any room. Its sleek and streamlined appearance naturally complements a living room, kitchen or office ...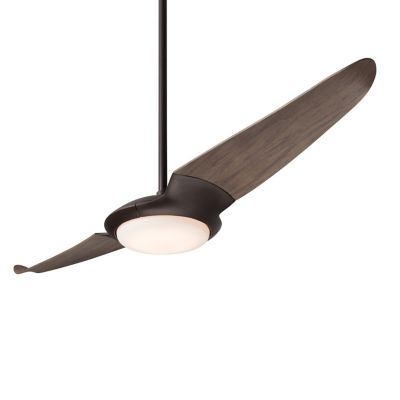 Designed by Guto Indio Da Costa, the IC/Air2 ...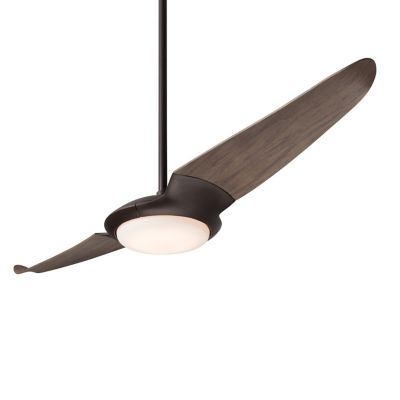 Description:
Designed by Guto Indio Da Costa, the IC/Air2 Ceiling Fan by Modern Fan Company features a slender and modern design and a streamlined silhouette. Incorporating a high-efficiency DC motor and optional LED light source into its 56" blade span, the ...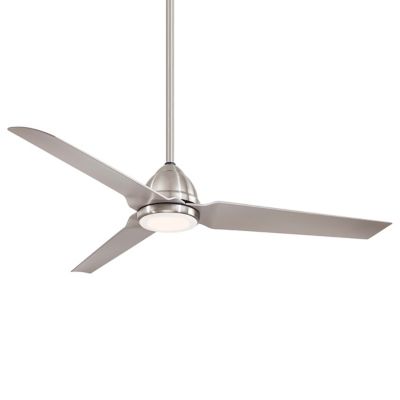 Designed in 2016, the Java LED Outdoor Ceiling, ...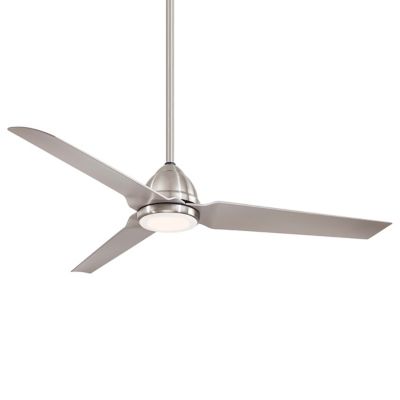 Description:
Designed in 2016, the Java LED Outdoor Ceiling, suitable for wet and dry locations, is an "everywhere" fan with a unique contemporary twist. Available in four beautiful finishes: Kocoa, Brushed Nickel, Polished Nickel, and Flat White, this energy efficient modern ...
The Light Wave Ceiling Fan is the next ...
Description:
The Light Wave Ceiling Fan is the next generation of the highly successful, ground-breaking Wave F842 Ceiling Fan. Its energy-efficient LED light source integrates light without compromising design. The Light Wave's 3 blades, at a 48-degree pitch, produce an airflow ...