Modern & Contemporary Floor Lamps - Best Brands & Designers | YLighting
Modern Floor Lamps
root
YLLIG76
StandardColor
null
Showing 1 - 24 of 828 Results
What is a Floor Lamp?
A modern floor lamp is a lighting fixture in its most basic and applicable form. Floor lamps are comprised of a base, a column, light fixture, and occasionally a lampshade. The base is commonly circular is the heaviest component of the lamp to provide stability. However, such as in the case of tripod lamps, some floor lamps will have several legs to keep it balanced. Columns connect the base or legs to the light fixture and come in several main forms: either vertical, set at a slight angle, in the form of an arc categorized as arc floor lamps, or are equipped with adjustable options so that you can set the height or angle of the fixture yourself.
Where to place a Modern Floor Lamp?
Focusing on how the lighting within your home transforms the function, feeling, and features of your home require consideration of many different factors. You must consider the layout of your rooms, how ceiling lights and wall lights will be mounted, which features (whether they are pictures, pieces of furniture, or the interior architecture) should be accented, and how well you can perform daily tasks within the lighting you've given yourself. When considering these factors, modern floor lamps become a useful lighting addition to your home because of their portability, versatility and lack of installation concerns. Simply put, if there is a space in your home that needs illumination and you do not want to install lights, a floor lamp is a good solution. Plus, large floor lamps can fill awkward spaces such as corners or behind furniture due to their tall and slim columns and compact bases.
Contemporary floor lamps are often used for task lighting such as for placing beside a couch or sofa to provide reading lighting, to light up a coffee table or desk, or simply a light source to go along with watching television. However, they can also serve as a form of ambient lighting to provide a warm atmosphere when used as the only light source in the room.
Common forms of Modern Floor Lamps
Modern floor lamps are broken up into three main categories: floor lamps, reading floor lamps, and torchiere lamps. Floor reading lamps differ from floor lamps in that they are designed to be adjustable and provide directional lighting whereas common floor lamps are used for more general, ambient lighting. Torchiere lamps are unique in that their light fixtures are directed upwards, often on a plate attached to the bottom of the light fixture. Torchiere lights are useful for accenting points of interest on a wall or ceiling. For those searching for unique floor lamps, browse among multi am floor lamps and tripod lamps. Whereas traditional lamps feature one single column, base, light and fixture, these types of lamps feature floor lamps in a more innovative and unique form. LED floor lamps are also available for those interested in conserving energy.
Contemporary Floor Lamp Styles, Colors and Finishes
Finding the right contemporary floor lamp to fit your home depends on having the right options to choose the style and color to match your existing decor. YLighting focuses on providing modern and contemporary floor lamps by the most innovative and celebrated designer brands. Each designers style can be attributed to different disciplines as well, so it is not uncommon to find traditional floor lamps or mid-century floor lamps within our selection.
Depending on the color scheme of your home's design, color may be the deciding factor in your choice. Among this selection, you will find floor lamps with popular finishes and colors such as rose gold, gold, white, purple, yellow, teal and multicolor floor lamps.
Popular Contemporary Floor Lamp Designers and Products
In our selection you will find the best floor lamps by Robert Abbey, George Kovacs and many other top designers. Below are several of the most popular products as chosen by previous customers.
IC F Floor Lamp: This floor lamp by FLOS Lighting is an excellent example of a minimalist lamp. Its structure is stripped to the basics with a classic circular base with a vertical column. Yet, the light fixture - an opal diffuser made of blown glass - radiates with elegance.
Tolomeo Mega Floor Lamp: This iconic modern floor lamp by Artemide is modeled after the original Tolomeo desk lamp, but in a larger form. The lamp is adjustable from three points along the column and allows for highly versatile lighting.
Dickinson Floor Lamp: This Visual Comfort floor lamp is a beautiful piece characterized by its sphere of glass and pearl accents and warm, ambient lighting.
Related Products
Designed with clean and minimal aesthetics in mind, ...
Description:
Designed with clean and minimal aesthetics in mind, the Bubbles Lamp is an elegant addition to any modern setting. Composed of durable matte polyethylene, the Bubbles is suitable for both indoor and outdoor use, in residential or commercial settings.
A spare and elegant oak and steel form ...
Description:
A spare and elegant oak and steel form provides the structure to support the shade of the Excel LED Desk Lamp. The design of Excel is inspired by the colorful charts and graphs produced by the popular computer program. The ...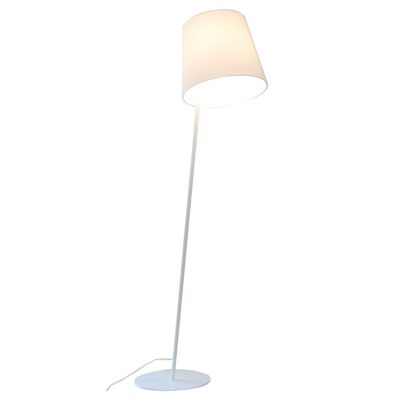 The Excentrica Floor Lamp by Zaneen is simple, ...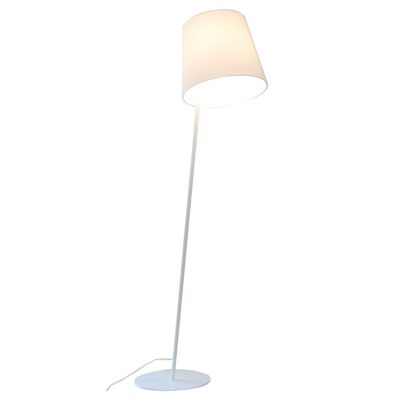 Description:
The Excentrica Floor Lamp by Zaneen is simple, yet striking. Perfect for reading or study areas, this contemporary portable lighting boasts European design while meeting North American standards. It features a simple column that slightly leans away from a sturdy ...
A complex design mixes with intentional simplicity to ...
Description:
A complex design mixes with intentional simplicity to craft the Jaima LED Floor Lamp by Marset. The innovative shade, modeled after Bedouin tents in North Africa, serves as a lovely diffuser and source of downlighting. An understated Stainless Steel frame ...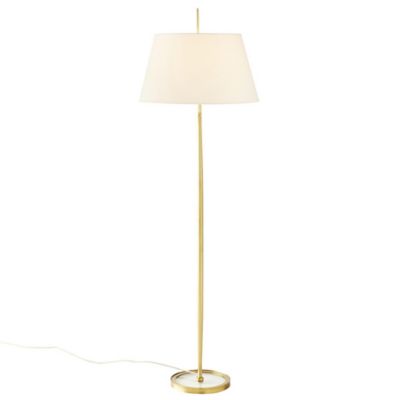 The Malin Floor Lamp by Arteriors is a ...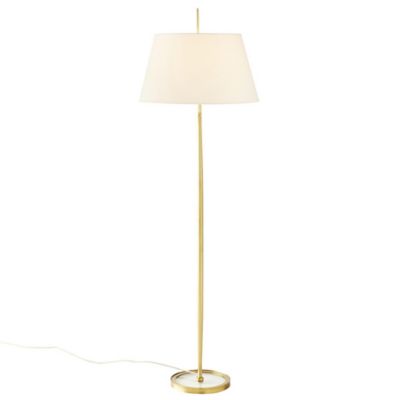 Description:
The Malin Floor Lamp by Arteriors is a sleek design that's clearly different from top to bottom. Its slender stainless steel column, matching finial and circular base with a clear glass center make it the perfect complement to the pared-down ...
The Marquis Lamp was designed by JM Ferrero ...
Description:
The Marquis Lamp was designed by JM Ferrero and made in Spain. The Marquis Lamp is a unique indoor / outdoor fixture for modern residential and commercial spaces: inspired by diamond cutting, it simultaneously serves as a whimsical design solution ...