Modern Outdoor Landscape Lighting | YLighting
Outdoor Landscape Lighting
root
YLLIG60
null
null
Outdoor Landscape Lighting
Showing 1 - 24 of 380 Results
Why Outdoor Landscape Lighting is Important
Whether you wish to accentuate parts of your garden or safely light a path through your yard, proper landscape lighting design is essential for creating a safe and welcoming outdoor atmosphere. From landscape path or step lighting that keeps walkways well illuminated, to spotlights and flood lights that highlight decorative elements, our selection of modern outdoor lighting will add to the functionality and dimension of your outdoor space.
How to Choose Landscape Lighting
As modern outdoor spaces have a tendency to be made of a combination of different areas, each part should be measured against its independent needs but also and as a portion of the larger outdoor environment. In cases where multiple fixtures are needed, it is important to consider low voltage or LED landscape lighting as a greener and more energy-efficient solution.
Step Lights: Specifically designed to illuminate stairways, these minimal and sleek fixtures can be placed either between steps or on a wall above them depending on the needs and design of your space. Whether you want them to seamlessly blend into their environment or provide more of a stylish design detail, step lights are paramount for creating a safe and inviting outdoor atmosphere.
Bollard Lights: The most popular option for keeping pathways well lit, bollard lights are durable fixtures that also work well in terraces and near entrances, where extra illumination is needed. Casting glare-free down light, bollards allow for guests to move through your outdoor paths without fear of falling or tripping.
Spot Lights: When looking to call attention to a specific detail of your garden, whether it be an architectural, natural or sculptural element, spotlights can help you achieve your goal. While spotlights have a smaller angle and will illuminate a smaller area, flood lights have larger beam angles that allow for larger areas to be lit up.
Deck Lights: Several of our landscape lights can also be used to illuminate decks and patios, whether it be bollards around the perimeter or step lights going from the deck to the garden. Choosing the same or complementing fixtures for your deck or patio area and the garden can help create a cohesive outdoor space.
Underwater Lights: Designed to be fully submersible, underwater lights can be used in pools, ponds, fountains, or waterfalls. These water-tight fixtures add dimension to and highlight the aquatic features of your outdoor space.
The Best in Modern Landscape Lighting
When it comes to outdoor landscape lighting, YLighting offers a range of wet-rated fixtures to fit your design and safety needs. With no sales tax, free shipping, and 100% price match guarantee, our team of modern lighting experts is happy to help answer any questions to make the most of your outdoor space.
Related Products
The Anchorage Outdoor Post Light brings the classic ...
Description:
The Anchorage Outdoor Post Light brings the classic charisma of American lantern design to the outdoors with its inviting, vintage style. Constructed of solid aluminum with clear glass panels, the Anchorage Outdoor Post Light features long clean lines and an ...
The Bromley Outdoor Post Light's handsome silhouette features ...
Description:
The Bromley Outdoor Post Light's handsome silhouette features an updated traditional design that combines elegant, stately details. These dignified die-casted aluminum fixtures convey sophistication in an Oil Rubbed Bronze finish that complements any facade while paying homage to tradition and ...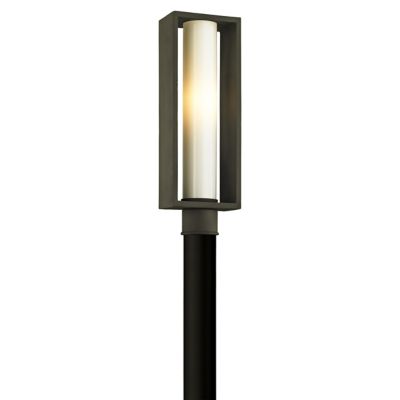 A welcoming modern look that's uncharacteristic and dynamic, ...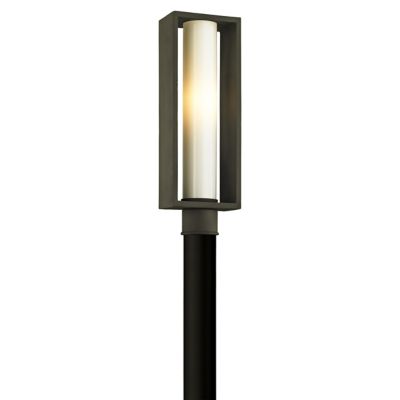 Description:
A welcoming modern look that's uncharacteristic and dynamic, Mondrian Outdoor Light Post is a path light that combines architectural utility and minimalist inspiration. It is framed using finished aluminum in a box that houses a handmade cylindrical white opal glass ...