LED Lighting
LED Lighting Fixtures
LED Lighting technology is quickly becoming the standard for modern lighting because of its many benefits and applications over other types of lighting. With the emergence of LED technology, LED lights for home have become the top choice for consumers because of its superior energy consumption and lighting quality over other types of lighting such as fluorescent and incandesncent bulbs.
Read More
Lasting ten times longer than a traditional bulb and saving up to 90% more energy, LED lighting technology provides incredible benefits to homes and offices. Providing consistent illumination and maximizing energy efficiency, LED lighting is cost effective and eco-friendly, becoming the staple for modern lighting. LED light pricing for bulbs and fixtures can vary greatly depending on the style and application but you will find that no matter the price, they will start to pay for themselves immediately. LED technology is easily the most "green" technology compared to the rest not only because they are recyclable but they can also outlast the competition for years of continous operation, reducing the landfill impact and saving you money on replacing bulbs.
Outdoor LED light fixtures have many advantages over other types of outdoor bulbs and fixtures. LED lights have become much more popular for outdoor lighting applications because they can withstand extreme weather conditions and are not as fragile as fluorescent and incandescent bulbs.
LED Lighting at Home
Indoor LED light fixtures can provide many benefits over other types of lamps, especially if you are concerned with heat and saving money on your energy bill. If you are remodeling your kitchen and want to reduce heat without changing your lighting conditions, LED kitchen light fixtures can help with reducing the room temperature while at the same time giving you the flexibility of getting the right color temperature you want. LED technology has gained popularity in the tracking and recessed lighting world because of the size of most LED lamps and bulbs.
With LED ceiling lights, you have the flexibility of finding the fixture with the amount of lighting you need without worrying about the size. If you are looking for a discreet way to light your hallway or accent your furniture, LED recessed lights are the perfect solution because of their incomparable small size and ability to dim. LED pendants and LED track lighting can be a great way to light up your hallways and accent parts of your home throughout the day without worrying about wasting energy. LED chandeliers are the most modern form of this antique fixture style, allowing you to illuminate a room with bright beautiful light while at the same time saving energy. Find the best prices and the newest style of LED light fixtures at ylighting.com.
Show Less
Related Products
Practical, effective task lighting meets luxury in the ...
Description:
Practical, effective task lighting meets luxury in the FlexiLED Desk Lamp by Contardi Lighting. Boasting an impeccable leather finish, a functional flexible arm, and a sophisticated design, this fashionable desk lamp makes a great addition to productive and creative areas ...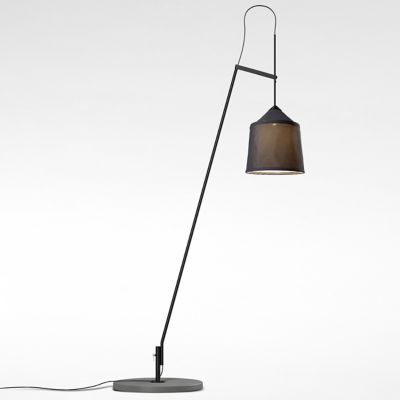 A complex design mixes with intentional simplicity to ...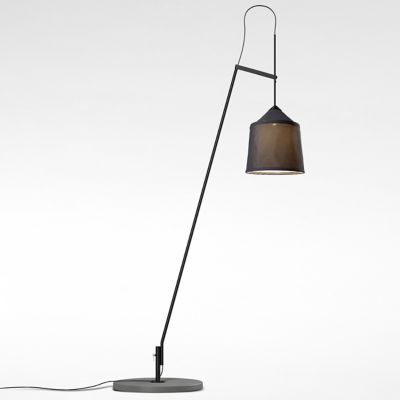 Description:
A complex design mixes with intentional simplicity to craft the Jaima LED Floor Lamp by Marset. The innovative shade, modeled after Bedouin tents in North Africa, serves as a lovely diffuser and source of downlighting. An understated Stainless Steel frame ...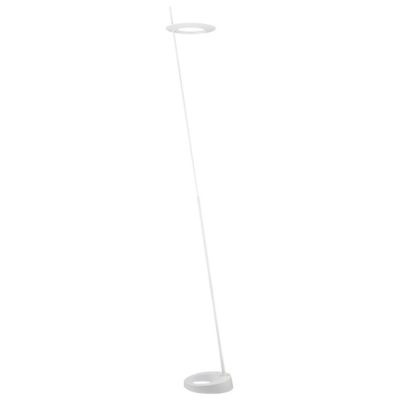 The Ringlo LED Floor Lamp's cantilevered stem soars ...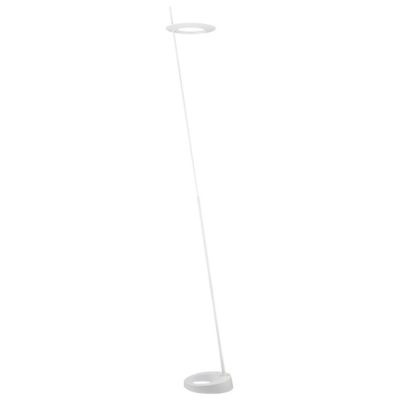 Description:
The Ringlo LED Floor Lamp's cantilevered stem soars upward through a tapered ring of LED illumination that defines its functionality with minimalist simplicity and a powerful sculptural presence. Offered in satin white or satin black finish, Ringlo features a floor ...