Outdoor LED Lighting | YLighting
LED Outdoor Lighting
root
YLLED48
null
Showing 1 - 24 of 993 Results
The Benefits of Modern LED Outdoor Lighting
The best in modern lighting solutions for exterior spaces is outdoor LED lighting. There are a number of benefits to using exterior LED lighting. First of all, outdoor LED lights offer a longer lifespan and provide a more powerful ray of light. Modern exterior LED lights can last up to 50,000 hours depending on how they are used. Not only that, but they are better equipped to light up an outdoor space and increase visibility from sidewalks to driveways.
Contemporary exterior LED lighting is preferable than other types of lighting because it saves energy and energy costs. Outdoor LED lighting is weatherproof and durable, meaning it can withstand the harshest conditions of mother nature. There are also a wide variety of LED outdoor lighting options available to meet the needs of the contemporary lifestyle.
Types of LED Outdoor Lighting
These lights are perfect as they attach right to the wall to light up exterior walkways, balconies, and porches. Contemporary LED exterior wall lights come in a variety of styles and sizes to meet the needs of the space from downlights to flood lamps for maximum brightness.
Whether hanging from an outdoor balcony or pavilion, LED outdoor ceiling lights are an ideal way to brighten up the night all year long. These modern exterior lights can fixate right to the ceiling or suspend down as a pendant light. LED outdoor ceiling lights will enable guests to enjoy gatherings in outdoor spaces without worrying about visibility.
Exterior LED floor lamps provide the greatest amount of brightness in a versatile manner since they can fit nearly anywhere outdoors, from pools and patios to balconies and gardens. Contemporary outdoor LED floor lamps come in a range of designs and styles to fit the aesthetics of any space.
In order to maximize the functionality of an outdoor gathering space any time of the day or night, LED exterior table lamps are both long-lasting and durable. LED outdoor table lamps can be arranged to fit the design of the space, whether placed on a poolside table or patio dining area.
Contemporary landscape lighting is where the capabilities of LED illumination really shines thanks to its superiority in terms of brightness, sustainability, and flexibility. Available in a range of sizes and styles, modern LED landscape lighting provides the opportunity to truly customize an outdoor garden or yard.
When it comes to outdoor step lights, using LED technology is the best source since they are strong and bright. They can help reduce eyestrain and increase visibility in an eco-friendly manner. Whether used on patio steps or as part of landscape design, LED step lights are a versatile solution to brighten up the night.
Favorite Modern Outdoor LED Lighting Brands
WAC Lighting provides a complete range of the latest LED landscape lighting. From linear path lights to in-ground lights, WAC Lighting is a leader of LED outdoor lighting solutions that are durable and long-lasting. With over thirty years of experience, WAC lighting provides cutting-edge contemporary designs that can outlast the toughest climates.
Modern Froms offer a wide selection of modern LED outdoor wall lights. They specialize in mixing eco-friendly LED technology with stylish and contemporary designs. The outdoor LED lighting by Modern Forms will beautify any exterior space thanks to their Scandinavian roots and mid-century aesthetics.
Vibia is another top choice when it comes to exterior LED lights. They offer an exclusive selection of outdoor LED lights, from wall lights to floor lamps, backed by technological innovation and world-class Spanish design.
From wall sconces to bollards light fixtures, outdoor LED lighting is the premier way to instantly improve the aesthetics and usability of the exterior of the contemporary home.
Related Products
The Aria Micro Recessed Outdoor LED Wall Light ...
Description:
The Aria Micro Recessed Outdoor LED Wall Light features high-performance LED light sources and a sturdy injection molded aluminum body. Its frame in aluminum, the Aria Micro's reflector is constructed of metalized polycarbonate with a gasket in silicone. Rated IP65 ...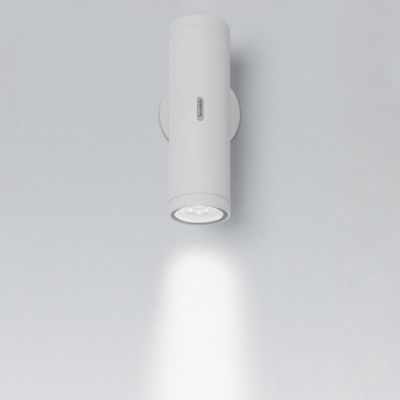 The Calumet Outdoor LED Wall Light by Artemide ...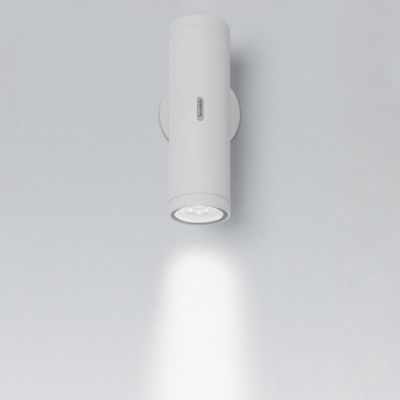 Description:
The Calumet Outdoor LED Wall Light by Artemide features an all-aluminum construction and diffuser of tempered glass to ensure optimal performance in a range of outdoor settings. The sleek, cylindrical design by designer Ernesto Gismondi is complemented by high-performance LEDs ...
The Effetto Square Outdoor LED Wall Light by ...
Description:
The Effetto Square Outdoor LED Wall Light by Artemide is a contemporary lighting fixture built to provide warm, ambient lighting while withstanding the tough elements of mother nature. The fixture earns its namesake from the Italian word for "effect", which ...
The LED Horizontal Louvered Step and Wall Light ...
Description:
The LED Horizontal Louvered Step and Wall Light by WAC Lighting is ideal for outdoor placements including, but not limited to, patios, balconies and building perimeters due to its sturdy aluminum construction and abrasion-resistant powder coating. Indirect LED-lamping provides a ...
BEGA's 22261 is a compact and versatile wall ...
Description:
BEGA's 22261 is a compact and versatile wall light with an integrated LED source that provides direct illumination. The one piece housing is made from marine grade (copper free) die-cast aluminum and includes a matte finish glass diffuser. Their versatility ...
Underlined by its formation of simple shapes, the ...
Description:
Underlined by its formation of simple shapes, the Mavis LED Outdoor Wall Light from Kuzco Lighting offers sharp lighting and refined modern style. A powder coated aluminum cube is framed in front of a similarly finished square backplate. Along the ...