LED Wall Sconces & Lights | YLighting
LED Wall Sconces
root
YLLED85
null
Showing 1 - 24 of 1266 Results
Why Choose
Modern LED Wall Lights

?

Once LED lighting met modern design, interior lighting changed forever. LED lights provide a flexibility that is untouched by traditional types of bulbs. Without the need to accommodate bulb heating and the strict size capabilities as seen with traditional bulb lighting, LED has lent itself as a revolutionary application to modern indoor lighting.

One of the main reasons why LED lighting is favored over traditional types of light bulbs such as fluorescent, halogen, or incandescent bulbs, is because of its cost-effectiveness. While the upfront cost is more expensive, LEDs last dramatically longer with some that can last over two decades with average use before beginning to dim. This is because LED lights convert about 95% of the energy they consume into light - incandescent bulbs convert only about 10% and the other 90% of energy is wasted as heat. Both your energy consumption and replacement costs diminish greatly over time by utilizing LED wall lights.
How to apply Wall Mounted LED Lights to your interior lighting design?
LED wall sconces are used for a variety of purposes throughout your home's decor. Some are used for accent lighting to bring out certain pieces of furniture, wall decorations, or other areas of interest around the home. Meanwhile, other indoor LED wall lights such as gooseneck wall lights can be used for bedside lighting. You can also use multiple led wall lights to provide symmetrical stair wall lighting.
Using LED wall lights for ambient lighting can be tricky since most are in the form of wall sconces and provide more directional light than general light. However, LED washer lights - long strip fixtures comprised of LED lights - provide very generous lighting and can be used for ambient lighting.
In comparison to other forms of lighting, LED lighting is beneficial for a couple key reasons. Most lights delay when turned on while LED lighting is instantaneous. Whereas other lights flicker, LED lights emit a pure, continuous glow. And best of all, LED lights provide very specific focuses of light which give it the upper hand when it comes to accent lighting and task lighting since you are given more control on how your light is directed.
Three Popular Modern LED Wall Sconce Fixtures
With so many options, it can be hard to know where to start when looking for new wall sconces for your home. Here are two popular modern wall mounted LED lights that demonstrate LED lighting's different applications:
The Bold LED Wall Sconce: Designed by hollis+morris, the Bolt LED Wall Sconce is a stunning example of how LEDs have changed how lighting can be conceptualized. The Bolt is exactly that, a bolt of either walnut or oak and LEDs that are mounted to your wall to provide lighting.
Monocole Wall Sconce: Designed by Rich Brilliant Willing, - a popular lighting brand YLighting represents - the Monocle Wall is a perfect mountable wall light for task lighting, such as a bedside light to provide you with reading lighting. Available with an adapter, so that this wall light can be plugged as opposed to being hardwired.
Other LED Wall Lighting Options
There are many other contemporary forms of lighting to take advantage of at YLighting. View LED outdoor lighting, recessed wall lighting, and LED bathroom wall sconces for more lighting options.
Here at YLighting, you can find wall lights ranging in styles from mid-century modern to industrial to Danish modern to rustic. In addition to having a robust selection of wall mounted LED lights, YLighting also applies no sales tax and free shipping for most orders. For any questions about installing LED wall lighting fixtures, talk to our team of lighting experts at (866) 428 9289.
Related Products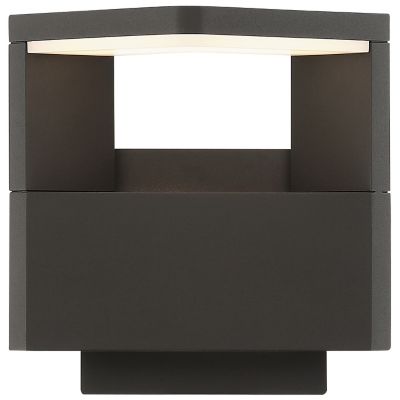 The Amarillo Outdoor LED Wall Light by Arnsberg ...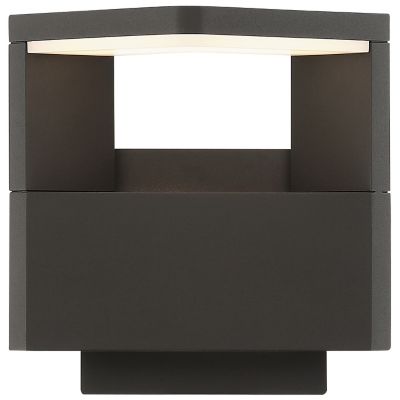 Description:
The Amarillo Outdoor LED Wall Light by Arnsberg is so beautifully simple that it's equally perfect for new builds or renovations. Exhibiting a geometric profile done in a timeless metal finish, it offers clean lines and transitional style. Integrated LEDs ...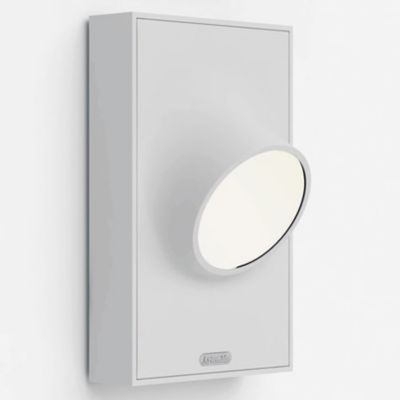 The Ciclope Outdoor LED Wall Light is composed ...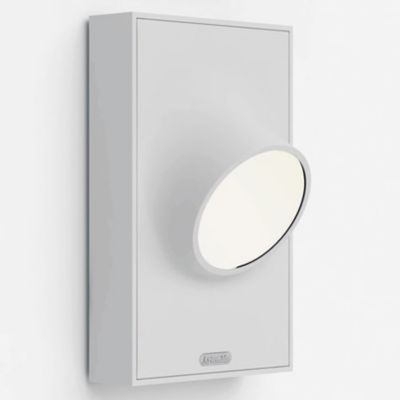 Description:
The Ciclope Outdoor LED Wall Light is composed of an extruded aluminum body with a polycarbonate diffuser, which emits light downward. Electronic driver is integrated in the body. Wall support included. UL Listed. THIS BULB DOES NOT SHIP TO CALIFORNIA. ...
The Dallas 2-Light LED Wall Light by Arnsberg ...
Description:
The Dallas 2-Light LED Wall Light by Arnsberg adds the right amount of shine beside a bed or contemporary sofa. Outfitted with integrated LED bulbs inside each frosted shade, this sconce radiates a warm white energy efficient glow. Both shades ...
The Dallas LED Wall Light by Arnsberg saves ...
Description:
The Dallas LED Wall Light by Arnsberg saves space while providing energy efficient illumination. It can be mounted on either side of a bed, sofa or buffet hutch to create a relaxed atmosphere ideal for reading, family conversations or dining. ...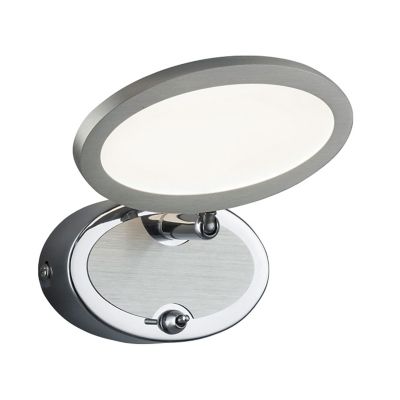 With its expertly-applied finish and color temperature of ...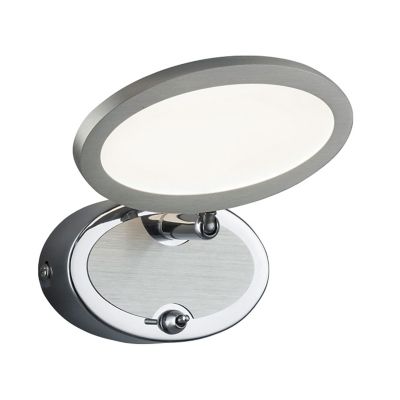 Description:
With its expertly-applied finish and color temperature of 3000K, the Duellant LED Wall Light by Arnsberg boasts all the characteristics of a standout home accent. Its chrome-treated backplate and disc-shaped frame provide an upscale aesthetic to the energy-efficient illumination that ...
The Gates Outdoor LED Wall Light by Kuzco ...
Description:
The Gates Outdoor LED Wall Light by Kuzco is a modern fixture with sophisticated LED technology. Four smooth, asymmetrical die cast Aluminum panels with a powder coated finish create a silhouetted space for illumination to escape through. An energy efficient ...