Outdoor Wall Lighting + Wall Sconces | LED | Modern | YLighting
Outdoor Wall Lights
root
YLLIG49
null
null
Showing 1 - 24 of 1036 Results
Why
Modern Outdoor Wall Lighting

is Important

The application of wall lights inside the home plays an important role in bringing out your home's design, so why stop there? While outdoor wall lights don't get quite the amount of attention that indoor lighting gets, there's a lot that can be done with modern outdoor wall lights when taking your home's exterior design into consideration.

Outdoor lighting is important for many reasons. Having proper lighting around your home is an essential part of creating the feeling of safety around your home. Also, lighting is helpful for your family and guests to find their way around your home. Design-wise, utilizing outdoor wall lights can highlight important landscape and architectural features that are unable to be highlighted with ceiling lights. Also, you can create unique lighting schemes for your outdoor communal areas such as porches, balconies, or outdoor rooms.
How To Choose
Outdoor Wall Lights + Sconces
The type of outdoor wall lighting you choose will depend on how you intend to use it for. If you are simply looking to provide a wealth of light in your backyard, look for floodlights or open-faced wall lights so that your lighting is unhindered. To accent your home's architecture, you may want to choose wall lights that emphasize directional lighting. These types of lights focus light upwards and/or downwards upon the wall they are installed in and help to pronounce space.
Depending on your energy costs, you may want to opt for either solar wall lights or motion-sensor wall lights. With solar wall lights, your outdoor wall lightings will power itself throughout the day, so that they can shine throughout the night, thus reducing your energy usage. Motion-sensor wall lights will only power on when they detect motion so that they are only using energy when you are actively using the space they are lighting up.
Popular Modern Outdoor Wall Sconces
YLighting sells many different types of wall lights and wall sconces. If you are unsure where to start in choosing modern outdoor wall light fixtures for your home, view these three popular wall sconces:
QB Outdoor Wall Sconce: This wall light is a great example of a minimalist outdoor wall sconce. Designed by Bruck Lighting, a designer known for their integration of LED into accent pieces and decorative lighting fixtures. The QB Outdoor Wall Sconce is defined by its modern, cube shape that casts light up and down through its two openings, ideal for accent lighting.
Ledge Outdoor Wall Light: Simple, sharp, and clean, the Ledge Outdoor Wall Light is a versatile fixture that can fit in with just about any modern design.
AJ 50 Outdoor Wall Light: Designed by Arne Jacobsen of Louis Poulsen, the AJ 50 Outdoor LED Wall Light was created to save energy while providing evenly distributed downwards light.
Other Outdoor Lighting Options
There are many other contemporary forms of modern outdoor lighting to take advantage of at YLighting. View outdoor ceiling lights , modern outdoor floor lamps, and landscape lighting to bring comfort and illumination to your outdoor rooms, porches, and patios.
We offer a vast variety of modern outdoor lighting options ranging in styles from mid-century modern to industrial to Danish modern to rustic. While providing the greatest selection in residential modern outdoor wall sconces and commercial outdoor wall lighting, YLighting also applies no sales tax and free shipping to most orders. For any questions about outdoor wall lighting fixtures, talk to our team of lighting experts at (866) 428 9289.
Related Products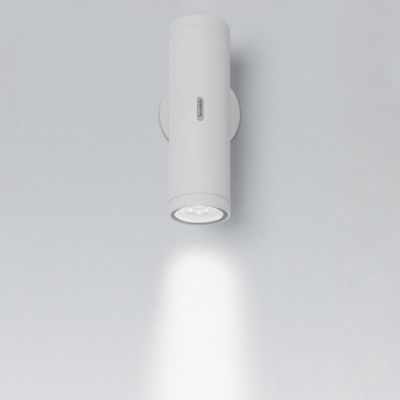 The Calumet Outdoor LED Wall Light by Artemide ...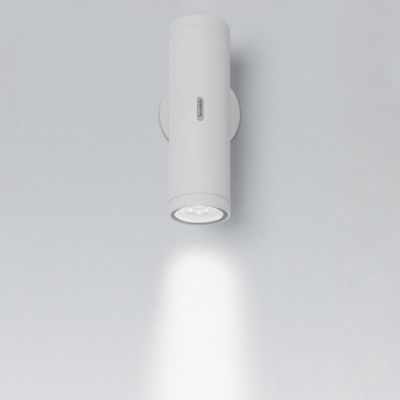 Description:
The Calumet Outdoor LED Wall Light by Artemide features an all-aluminum construction and diffuser of tempered glass to ensure optimal performance in a range of outdoor settings. The sleek, cylindrical design by designer Ernesto Gismondi is complemented by high-performance LEDs ...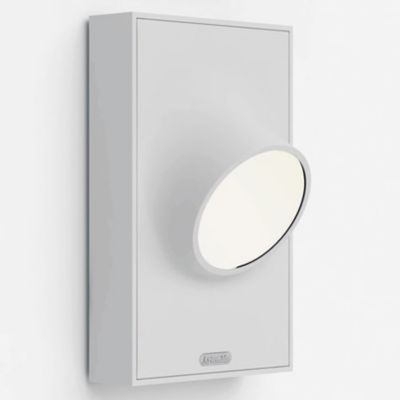 The Ciclope Outdoor LED Wall Light is composed ...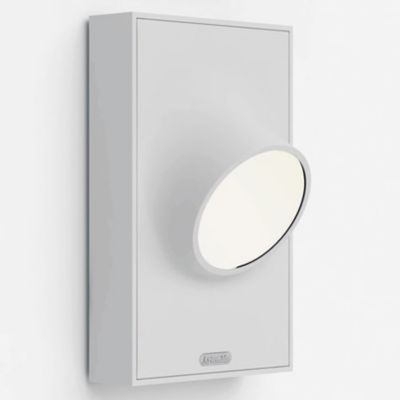 Description:
The Ciclope Outdoor LED Wall Light is composed of an extruded aluminum body with a polycarbonate diffuser, which emits light downward. Electronic driver is integrated in the body. Wall support included. UL Listed. THIS BULB DOES NOT SHIP TO CALIFORNIA. ...
The Dynamo Envelope Outdoor LED Wall Light from ...
Description:
The Dynamo Envelope Outdoor LED Wall Light from Kuzco Lighting is characterized by conjoined diagonal angular segments that protrude out, adding a dimensional quality to the piece. Its shade is a straightforward rectangle which sits flush in front of its ...
The Empire Outdoor LED Wall Light by Kichler ...
Description:
The Empire Outdoor LED Wall Light by Kichler takes cues from distinctive Art Deco design. The steel frame forms a long and narrow dome shape to house the satin etched glass shade and features a geometric overlay pattern reminiscent of ...
A modern interpretation of a familiar icon, the ...
Description:
A modern interpretation of a familiar icon, the Hurricane LED Outdoor Wall Light by dweLED looks great mounted up or down. Hurricane features a mouth blown etched opal glass with solid die-cast aluminum hardware that is weather resistant with a ...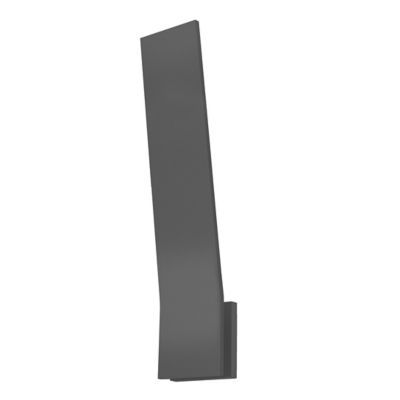 The Nevis LED Outdoor Wall Light by Kuzco ...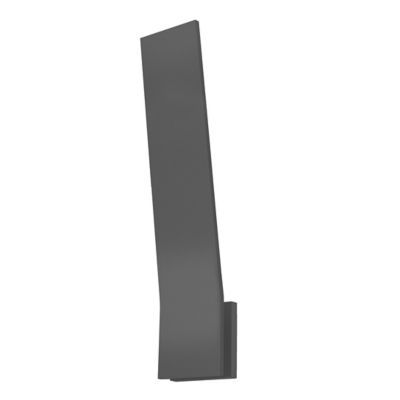 Description:
The Nevis LED Outdoor Wall Light by Kuzco Lighting is modern and minimalistic. A formed Aluminum panel with a bold powder coated finish angles slightly forward, creating a little bit of depth in a simple composition. Anchored by a smooth ...