Pendant Lighting | Modern + Contemporary | Designer | YLighting
Square Pendant Lights
root
YLLIG3
StandardColor|Shape
null
Square |
Square Pendant Lights
Showing 17 - 16 of 16 Results
Related Products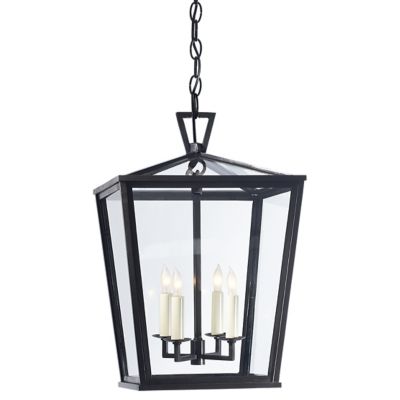 Influenced by historical lantern design, Darlana Outdoor Hanging ...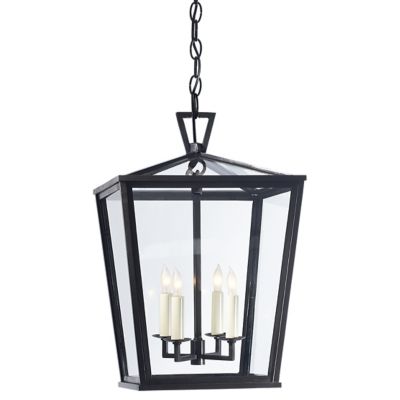 Description:
Influenced by historical lantern design, Darlana Outdoor Hanging Lantern is made of an angled metal frame and glass panels. Darlana houses four candelabra's, of which debuts a high level of warm ambient lighting in outdoor environments. Standard incandescent dimming capable ...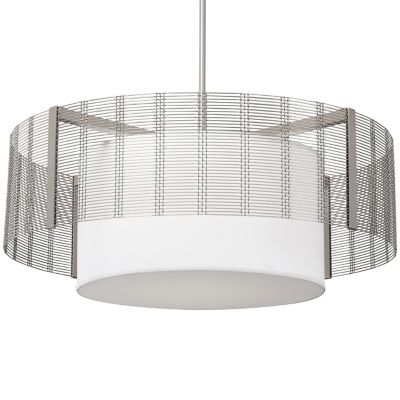 The Downtown Mesh Drum Chandelier with Shade Light ...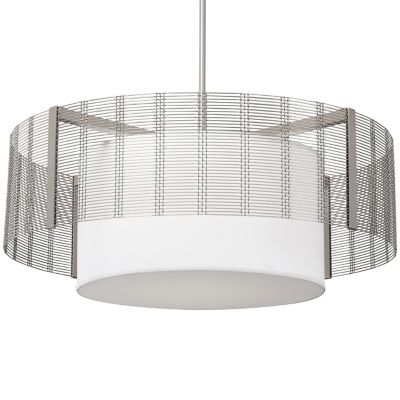 Description:
The Downtown Mesh Drum Chandelier with Shade Light features a modern fusion of classic and contemporary style. Its intricate double diffuser looks equally great in refined or industrial settings. Ideal for modern living rooms and bedrooms, entryways, foyers and hospitality ...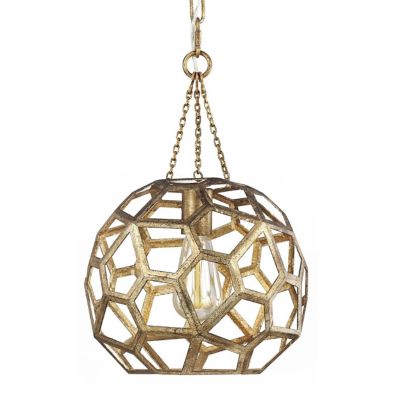 Evoke the image of a modern caravanserai in ...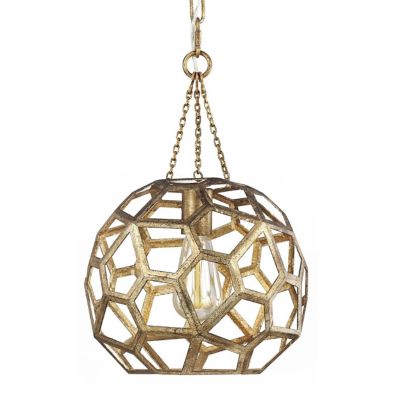 Description:
Evoke the image of a modern caravanserai in any home living space with the Feccetta Pendant Light by Feiss. The durable, damp-rated design starts from a slim canopy and drops a series of chain suspensions to a geodesic sphere assembled ...
A sweeping arch and neat linear accents come ...
Description:
A sweeping arch and neat linear accents come together in the modern styled Irving Pendant Light from Kuzco Lighting. A cloth cable and a cylindrical aluminum base suspend the stylish lamp shade. Its aluminum dome shade widens towards the sides ...
From a simple lamp to the recollection of ...
Description:
From a simple lamp to the recollection of a Chinese rounded lantern, the Lanterna Pendant Light pays homage to the electric light of today. The golden texture of the fixture transforms the light, creating a warm atmosphere and brings a ...
The Limoges Pendant Light by Visual Comfort offers ...
Description:
The Limoges Pendant Light by Visual Comfort offers form and function with a touch of flair. It features a conical metal shade for a timeless look and task lighting. The rugged ring accent hints at vintage hardware and industrial chic. ...
Create A Well-Designed Space With Contemporary Square Pendant Lights
Among the most versatile lighting types, pendant lighting is a great way to instantly add style to indoor and outdoor spaces. Today's pendant lighting embodies sophisticated style that is easy to integrate into various décor styles ranging from traditional to ultramodern.
Ideal for residential areas like foyers, dining rooms, and kitchen islands as well as commercial spaces like conference rooms, lobby areas, and entryways, pendant lighting serves as a functional and easy to install lighting options for a variety of applications. Also, pendant lighting is available in a variety of sizes and shapes ranging from lantern pendants perfect for traditional spaces to farmhouse pendants and Edison pendants well-suited to mid-century modern or utilitarian décor styles.
How To Choose Square Pendant Lighting
Choosing square pendant lighting starts with measuring the ceiling height and square footage of the installation location. In general, spaces with more square footage work well with larger single pendants or a duo or trio of smaller pendant groupings. For additional interest in ultramodern spaces, putting pendants of differing sizes, shapes and finishes serves as an instant conversation starter.
Lighting type is also important when picking out the perfect square pendant for a modern residential or commercial space. Choose pendant lighting based on the illumination needs of the space. Square pendants with an open design are ideal for areas that need both ambient and concentrated task lighting such as offices, dining areas, or kitchens. Spaces like these work best with LED lamping that provides bright lighting for up to 50,000 hours.
Additionally, drop height is an important consideration, particularly for rooms with high ceilings. Always review installation requirements before purchasing new pendant lighting to ensure the model will work in the intended space.
Top Square Pendant Lighting Choices
Popular contemporary square pendant lighting models often have many common design features. Popular pendants will bode well with both contemporary and traditional spaces. Black square pendants are a favorite color option due to their simplistic style and ability to go with any décor style. Glass diffusers are another popular feature since they prevent glare of the light while providing even lighting for the space. For ultramodern or minimalist spaces, opt for square cage pendant lights that feature a floating design with LED modules integrated into geometric housings. For smaller rooms, there are a lot of square pendant fixtures to choose from and these lights work well in offices, corridors, and entryways.
The best square pendant lighting options feature energy-efficient LED lighting that save on energy costs and provides long-lasting illumination for ease of maintenance. Aside from LED lighting, many popular square pendants are compatible with multiple lighting types including halogen and incandescent lamps. To customize the light level, choose from a variety of square pendants that feature integrated dimming or are compatible with optional ELV (electronic low voltage) dimmers.
Other Considerations
No matter where you decide to install your new square pendant lighting, there are general installation rules that still apply. Ideally, hanging pendants should be no less than 60 inches from the floor and, when hanging pendants over desks or tables, the fixture should be between 28 and 36 inches above these surfaces. Keeping these installation guidelines in mind will undoubtedly make incorporating new pendant lighting quick and easy. Following installation recommendations ensure the safety and overall functionality of your new fixture and, in some cases, it is recommended that pendant light be installed by a qualified electrician.
99.00
249.00