TECH Lighting MonoRail Lighting Systems | YLighting
TECH Lighting MonoRail Systems
root
YLTEC17
null
TECH Lighting MonoRail Systems
Showing 1 - 24 of 162 Results
MonoRail Lighting with Tech Lighting
With over 30 years of design expertise, Tech Lighting leads the way when it comes to distinctive, eco-friendly, and progressive light fixtures and accessories. Perhaps best known for its advanced track lighting systems, Tech Lighting specializes in creating low-voltage MonoRail pendant lights and heads for its MonoRail, T-Trak, and Kable Lite systems. Tech Lighting MonoRail lighting systems have become extremely popular in recent years because of various customization options. If you're wondering how to choose a monorail lighting system, a few pointers will simplify the process.
Choosing a Tech Lighting MonoRail System
You may be wondering, what exactly a Tech Lighting MonoRail system? Similar to traditional track lighting, these systems are comprised of bendable rails that are easily manipulated to architectural features like decorative or functional beams. Monorail systems are also available with pre-bent components for straightforward installation. Wall MonoRail systems function as standalone decorative lighting or can be used to highlight wall art or create wall wash effects.
Choosing the right monorail system starts with choosing the intended location of the fixtures as well as the intended lighting effect. For ambient lighting in living rooms and dining areas, MonoRail tracks with pivoting heads are a great choice. These rotating shades allow you to focus light in a specific direction and beautifully cast warm light onto nearby areas. Rotating low-voltage MonoRail heads with dimmer functions are essential for total light customization. For kitchens or any space that benefits from task lighting, stick to single or multiple pendants mounted to MonoRail tracks.
The key to picking the best MonoRail system or your space is to understand the different options available and where they work best. The main problem of most hard-to-light spaces is solved by MonoRail systems since they accommodate so many different lighting types. This all-inclusive approach to lighting makes it easy to include task lighting, ambient lighting, and accent lighting all on the same track system giving you the lighting you need, where you need it. Another plus of adding a MonoRail system is ease of installation. Tech Lighting MonoRail systems are suitable for retrofits and eliminate the need to drastically modify existing walls.
Configuring the Perfect Monorail Lighting System
MonoRail systems are not only favored because they accommodate multiple fixture types and rely on bendable track but also because the drop height is customizable. With the ability to suspend fixtures at varying heights, it's recommended that rail supports be used about every 42 inches to maintain the track's integrity. MonoRail power supply modules also double as track supports for a more streamlined look.
Tech Lighting MonoRail-compatible low-voltage heads offer focused lighting that can be directed wherever its needed thanks to 360 pivoting shades. Top selling models include integrated lens holders that easily accommodate optional dual lenses. Finish choices for Tech Lighting's most popular MonoRail heads range from antique bronze and satin nickel to clear and transparent smoke glass. Low-voltage MonoRail heads look great in contemporary kitchens, dining areas, and even home offices.
For utilitarian design, look to Tech Lighting's impressive selection of flat panel LED heads. Featuring 360 pivot capability that can be top or bottom mounted, these high-tech fixtures are ideal for highlighting objects or creating striking wall effects. Single and double edge floodlights are also ideal for use in commercial settings or any space with industrial-style design elements. Flood-style LED flood lights are available both warm 2700K or cool 3000K color temperatures and are compatible with monopoint and FreeJack installations, along with monorail.
The Largest Selection Of Monorail Lighting And Accessories
For a complete double or single circuit MonoRail systems, don't forget to include monorail lighting accessories. Popular Tech Lighting MonoRail accessories include low-voltage conductors with cuttable, fused metal pieces for added durability. All Monorail Lighting kits include tracks with conductive connectors that make it easy to configure your system either horizontally or vertically.
Tech Lighting has become synonymous with innovative lighting concepts and this top lighting brand continues to bring forth exciting fixtures that perfectly complement today's most prevalent design styles.
Related Products
This 12V 600W Dual-Feed Surface Transformer Wall MonoRail ...
Description:
This 12V 600W Dual-Feed Surface Transformer Wall MonoRail connector converts standard 120 volt line voltage to 12 volts to provide the necessary voltage for powering a Wall MonoRail or Kabel Lite system. It can power lamps totaling up to 600 ...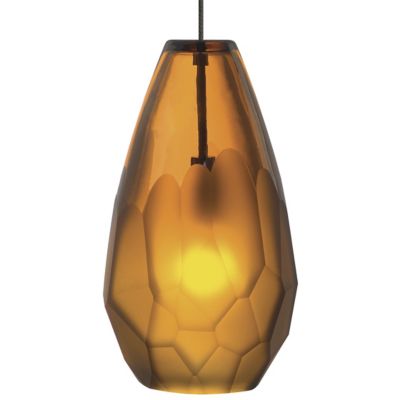 Transparent glass teardrop pendant with hand-etchings. 4.3"D X ...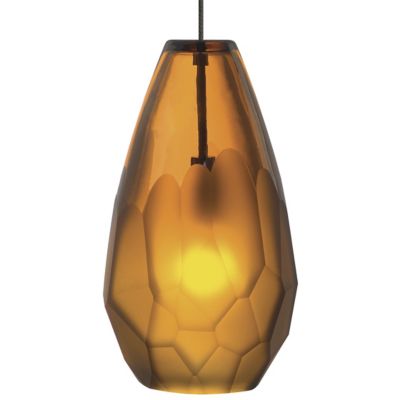 Description:
Transparent glass teardrop pendant with hand-etchings. 4.3"D X 7.5"H. Shown with amber glass and satin nickel metal finish. Can be used with the following systems Tech Single Circuit Monorail or Tech Free Jack Canopies .
THIS BULB DOES NOT SHIP TO CALIFORNIA. Why? ...
Description:
THIS BULB DOES NOT SHIP TO CALIFORNIA. Why? Tech Lighting has developed a reputation for excellence in the past 25 years, built on their contemporary lighting designs and low voltage lighting systems. The Illinois-based company has applied that same standard ...
The Tech Lighting MonoRail Adjustable Standoff cable virtually ...
Description:
The Tech Lighting MonoRail Adjustable Standoff cable virtually disappears for a clean and elegant look. It is best used on fairly straight runs with a drop greater than 6". A wire grip allows you to easily shorten or lengthen the ...
The Monorail Antique Bronze Mini Surface Transformer from ...
Description:
The Monorail Antique Bronze Mini Surface Transformer from Tech Lighting is the smallest 250-watt surface transformer in the industry and features a minimalist design. For enduring functionality, it is made from die-cast aluminum. It installs onto a standard 4" ceiling ...
Complete a Monorail system with the Monorail Mini ...
Description:
Complete a Monorail system with the Monorail Mini Transformer 250W Kit from Tech Lighting. It mounts to a standard 4" junction box, providing the final components needed for a sophisticated lighting system. It comes with 8 feet of long, hand-bendable ...