Wall Lights
Wall
Lighting

Event
Save up to 15%
Limited Time Only
Learn More About Wall Lights
What are
Wall Lights

used for?

While hanging lights such as pendant lighting and chandeliers get a lot of attention in the modern design world, wall lights often get left out despite how important they really are. While wall lights are not often used as statement pieces in the ways hanging lights often are, leaving them out of your home's design means missing out on many opportunities for deepening the sophistication of your lighting.

Incorporating wall lighting into your home adds many new avenues for featuring accents and furniture, extending lighting layers and depth, and developing the atmospheres of different rooms. Because of the ease in mounting a wall light anywhere you see fit, it provides different lighting opportunities than most lamps or ceiling lights. With wall light fixtures you can put extra emphasis on the lines, shapes, and contours of your home. While wall lights may not be the main statement, their ability to cast a new perspective on an area of your home should not be underestimated.
Wall Lighting Fixtures

for Every Room

Wall lighting comes in a variety of different forms due to their many different purposes and places they can be used throughout the home. From living room wall lights to outdoor wall lights, we've curated a selection of the best wall lighting for your home. YLighting's main wall lighting categories are as follows:

Wall sconces: Wall sconces are the most typical form of wall mounted light fixtures. Most can be used for any part of the home and are generally comprised of one lighting fixture per location with several added to create symmetry and unity within a room. You can choose among many different styles such as LED, outdoor wall sconces, or bathroom wall sconces. Note that bathroom and outdoor wall sconces are labeled as such because they are often UL listed for Wet Location use.

Bedside Wall Lights: Using modern bedroom wall lights is a stylish way to create symmetry in the bedroom while also providing task lighting for activities such as reading. YLighting features a variety of wall mounted lights for your bedroom with popular styles such as swing arm wall lights, plug in wall lights and mountable shade lights.

Outdoor Wall Lights: YLighting has a large assortment of outdoor wall lighting fixtures for you to enhance the lighting of your back patio, your front porch, or pathways that run alongside your home.

Vanity Lights: What may be one of the most essential lighting fixtures of the home, the vanity light gives you the proper lighting you need to perform those important personal styling tasks (such as shaving and applying makeup). Choose from a curated selection the best in contemporary and modern lighting for vertical and horizontal, light strips and bars.

Recessed Lighting: Recessed lighting can be applied both into the ceiling or in walls for ambient and accent light illumination. Either way, it's a great way to add notions of symmetry both in look and lighting throughout the home.

Display and Picture Lighting: These wall light fixtures are ideal for focusing your accent lighting on the areas of your home you want to bring out the most. Display lights are often a directed light that extends from the wall to focus on an object of choice. Using these types of wall lights allow you to illuminate key household items and memorabilia such as family photos, decorative plates and vases, or for lighting accent art.

Lighted Mirrors and Medicine Cabinets: For bathrooms with limited space for adding bathroom wall sconces or dual vanity lights, adding a lighted mirror or medicine cabinet can provide you the task lighting you need for getting ready. This modern touch can add wonders to your bathroom's design.

At YLighting, we have a wide selection wall light fixtures to choose from. Our selection spans styles from mid-century modern to industrial to Danish modern to rustic. While offering the best selection in wall lighting, YLighting also applies no sales tax and free shipping to most orders. If you have any questions about wall mounted lights, do not hesitate to call our team of lighting experts at (866) 428 9289.
Show Less
Related Products
The Danorum LED Outdoor Wall Light by Minka-Lavery ...
Description:
The Danorum LED Outdoor Wall Light by Minka-Lavery improves nighttime visibility and the curb appeal of a residence or a commercial building. The simple minimalist shade in a timeless metallic finish complements the clean lines of modern and contemporary exteriors. ...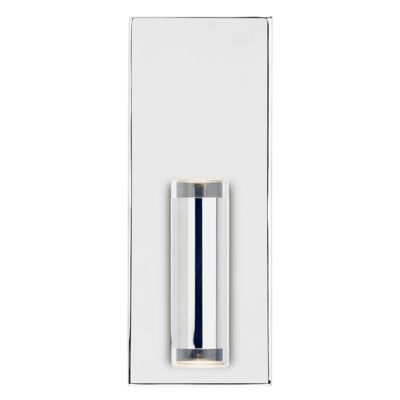 The Dobson II Wall Light by Tech Lighting ...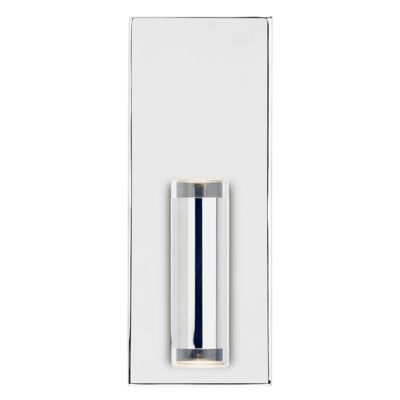 Description:
The Dobson II Wall Light by Tech Lighting blends precise, minimalist designs with opulent aesthetics to provide optimum lighting to bathrooms and other indoor spaces. Crafted with illuminated rings of pure optic Crystal detail, the Dobson provides warm, energy-efficient lighting ...
A modern interpretation of a familiar icon, the ...
Description:
A modern interpretation of a familiar icon, the Hurricane LED Outdoor Wall Light by dweLED looks great mounted up or down. Hurricane features a mouth blown etched opal glass with solid die-cast aluminum hardware that is weather resistant with a ...
Underlined by its formation of simple shapes, the ...
Description:
Underlined by its formation of simple shapes, the Mavis LED Outdoor Wall Light from Kuzco Lighting offers sharp lighting and refined modern style. A powder coated aluminum cube is framed in front of a similarly finished square backplate. Along the ...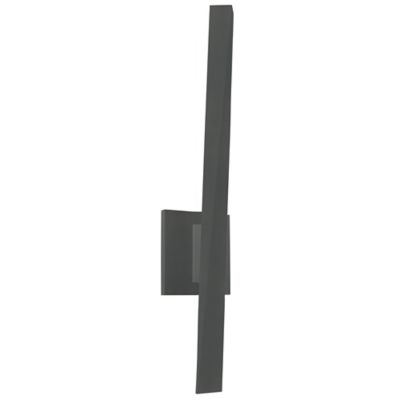 The Naga LED Outdoor Wall Light by Kuzco ...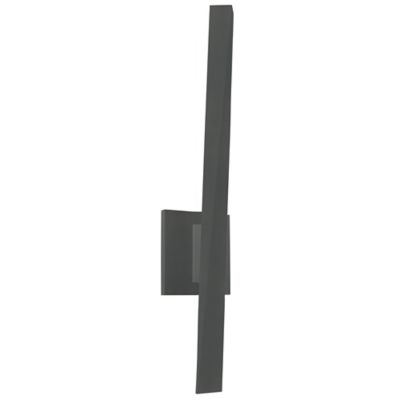 Description:
The Naga LED Outdoor Wall Light by Kuzco is effortlessly elegant, with a unique and strong silhouette. Smoothly anchored by a metal square mounting plate with concealed fasteners, this die cast Aluminum fixture has a bold powder coat finish. An ...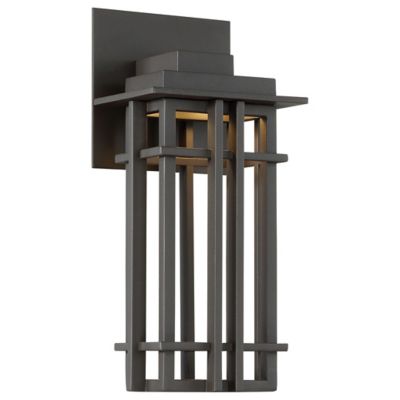 A harmonious blend of arts and crafts, the ...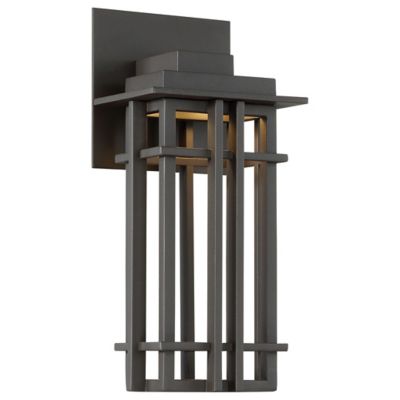 Description:
A harmonious blend of arts and crafts, the Nest LED Outdoor Wall Sconce by dweLED is constructed with extruded aluminum louvers to create a dramatic pattern of illumination through a white diffuser lens. The frame is solid die cast aluminum ...