Wall Sconces & Modern Wall Lights | YLighting
Wall Sconces
root
YLLIG85
StandardColor
null
Showing 1 - 24 of 3414 Results
Why Select a
Modern Wall Sconce

to Light Your Home

Although the traditional sconce brings an image of torches and candles, wall sconces provide a unique fixture for modern decoration that can be applied differently throughout the home. The unique characteristics of a sconce - mounted midway to three fourths the height of a wall - allow you to direct your lighting with a focused and minimalistic style in virtually any area of any room.

There are many applications for wall sconces in your home. With the simplicity of installing multiple sconces, you can create symmetry within the home and consistent lighting along hallways. Depending on the purpose of the area, a wall sconce can be used to highlight furniture, illuminate openness in communal areas, or provide utilitarian value with specific lighting for tasks that require light such as cooking or reading.
How to Choose the Right
Indoor Wall Sconce
To find the wall sconce that fits your need start with the area of your home that you intend to illuminate. Is this a hallway, an entryway or a bedroom? Do you intend to draw attention to specific areas of the room using wall lights with fabric or glass shades or open your rooms ambiance with widespread, diffused lighting?
At YLighting you will find a variety of wall sconce styles to choose from so that you can find the perfect match to fit the design, color and decor of your room. Browse through crystal, brass, brushed nickel, glass and bronze to find the finish that compliments your decorative style. Our wall lighting options range mainly among mid-century modern, contemporary, and industrial styles.
Popular Contemporary Wall Sconce Brands and Products
Of the many brands that YLighting represents, take note of two wall sconce designers and their innovative craftsmanship.
Modern Forms: An LED lighting brand born out of New York. Their wall sconces follow future forward transitional and contemporary lighting themes while only using LED lighting. Not only are they known for their indoor wall sconces, but also for their outdoor wall lighting.
Rich Brilliant Willing: A contemporary LED lighting company established out of New York City, Rich Brilliant Willing is recognized as a pioneering force for the use of LED as well as the geometric themes displayed within their designs.
YLighting offers over 2000+ options for adding wall sconces to your homes interior. Filter through our different Brands, Lamp Types, Listings, or by Color to find the wall sconce of your choice. Two popular options are the Original 1227 Brass Wall Light by Anglepoise and the Flexiled Wall Light by Contardi. The Brass Wall Light by Anglepoise features a combination of rich inspired colors and authentic brass details and is often used next to a lounge chair, desk, or bed. The Flexiled Wall Light has a playful, flexible arm LED fixture that allows easy mobility and light direction.
Apart from indoor wall sconces, YLighting also features outdoor wall sconces and bathroom wall sconces.
At YLighting we have a vast variety of modern wall sconces from to fit every home. While offering the best selection in wall lights, YLighting also applies no sales tax and free shipping on most orders. For any questions about wall sconces, we have a team of lighting experts that are ready to help at (866) 428 9289.
Related Products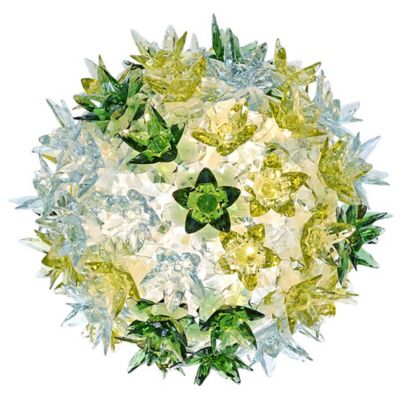 The Bloom New Ceiling/Wall Light features an elliptical ...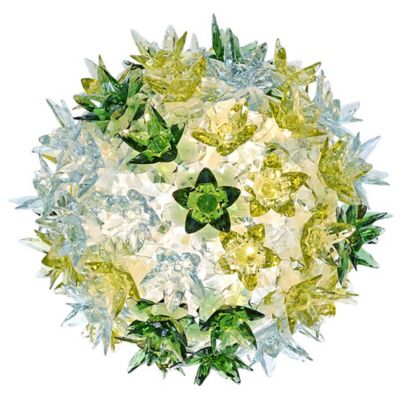 Description:
The Bloom New Ceiling/Wall Light features an elliptical shape and a distinctive original structure covered in sparkling polycarbonate flowers. Drawing inspiration from a delicate spring bouquet, Bloom offers new and sophisticated multicolor nuances in Lavender and Mint or an elegant ...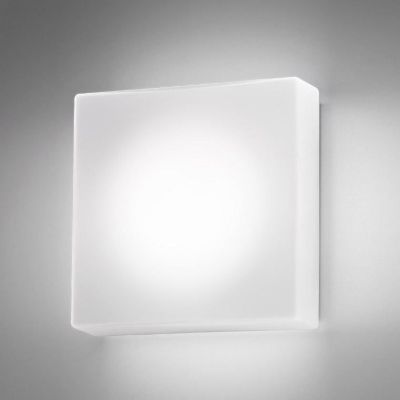 Made in Italy, Caorle Wall Sconce by Ai ...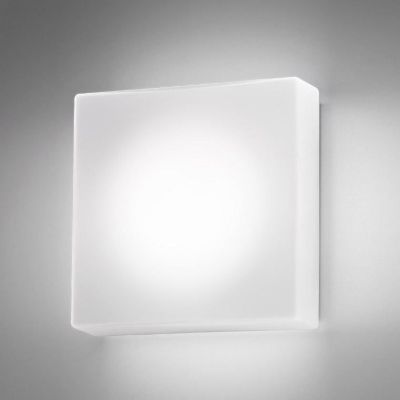 Description:
Made in Italy, Caorle Wall Sconce by Ai Lati Lights offers a smooth entry into a minimalist style. The soft square lines of the Opal Glass diffuser fuse gently with the chrome base and give off an even distribution of ...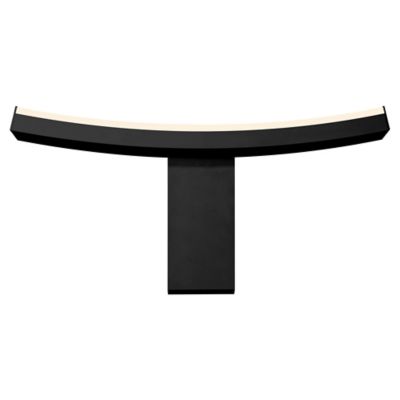 The Dao LED Wall Torchiere is designed to ...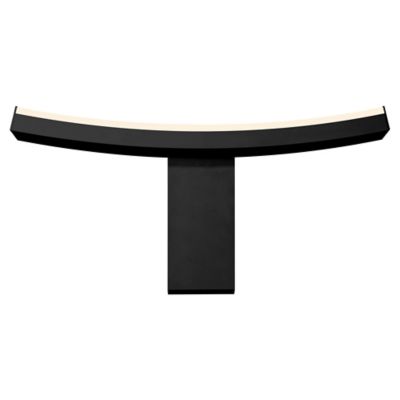 Description:
The Dao LED Wall Torchiere is designed to provide minimal efficient wall illumination precisely where it's needed the most. Offered in satin white or black finishes, the Dao is ideal for modern hallways, corridors, foyers and hospitality spaces. Can be ...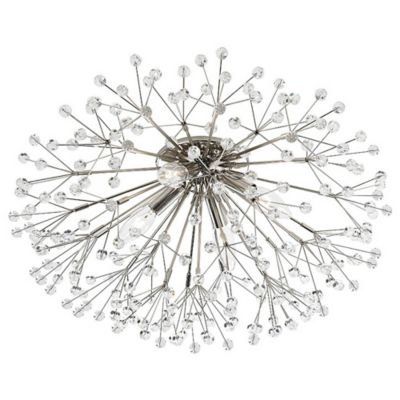 The Dunkirk Wall Sconce/Flush Mount Ceiling Light by ...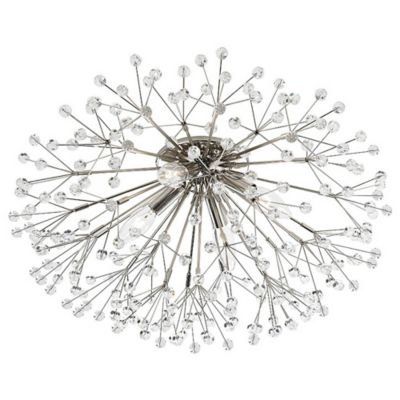 Description:
The Dunkirk Wall Sconce/Flush Mount Ceiling Light by Hudson Valley Lighting is the very definition of intricacy in design. Featuring an array of spherical Crystal shapes extending from a web of thin Metal branches, the fixture has a lively, almost ...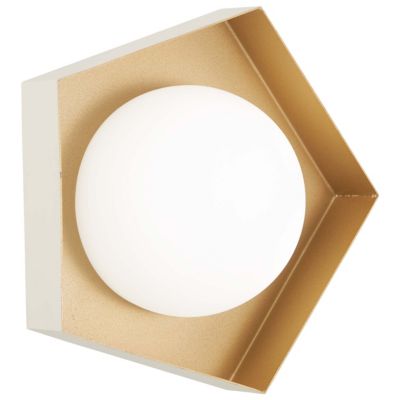 THIS BULB DOES NOT SHIP TO CALIFORNIA. Why? ...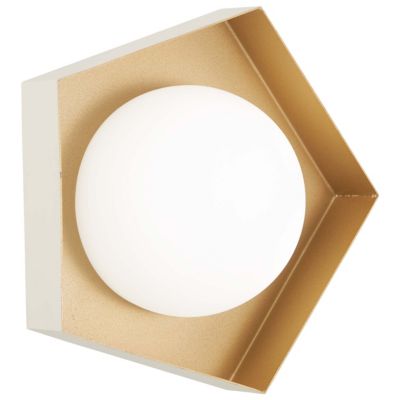 Description:
THIS BULB DOES NOT SHIP TO CALIFORNIA. Why? Eco Friendly Eco Friendly items utilize energy efficient technology or sustainable manufacturing processes to provide a product that saves operating costs while being a more responsible environmental choice. Eco Friendly products include ...
The Lunex 15 Ceiling/Wall Light by Artemide is ...
Description:
The Lunex 15 Ceiling/Wall Light by Artemide is an interior light piece that's built to provide living spaces with warm, radiant light while its form allows itself a seamless integration into virtually any area. Designed by Guy Burr, the fixture's ...