Modern Bathroom Sconces & Bath Wall Lights | YLighting
Bathroom Wall Sconces
root
YLLIG88
null
null
Showing 1 - 24 of 649 Results
How Modern Wall Sconces Can Add To Your Bathroom's Design
Finding the right balance between ambient, task and accent lighting is difficult without the use of bathroom wall sconces. While ambient lighting can be easily provided by a bathroom ceiling light, creating task lighting solely with vanity light can sometimes leave your lighting unequal. With only downwards light, shadows are more likely to occur and leave you with deceptive lighting. This is where the wall light comes in.
Bathroom wall lights are great for balancing mirror lighting. Since they are best used in pairs - aesthetically and in efficacy - wall sconces are often used to provide equal lighting from multiple angles in the bathroom. When installed equal distances apart on each side of the mirror and in combination with a vanity light, wall mounted bathroom wall lights allow you to create the perfect cross-lighting to prevent strong shadows from forming underneath your vanity lighting.
Having a rich selection to choose from is essential to finding the right modern bathroom sconce to fit your bathroom's tone and style. Browse between different colors and finishes such as black, brass, and crystal to find the wall sconce that compliments your bathroom.
Where to Install Wall Sconces in Your Bathroom
Choosing the right height for your bathroom wall sconces can be tricky. It's advisable to aim about eye level when installing. Of course, with multiple people living within the home of different heights, it takes some averaging to figure out where exactly to install. However, placing wall lights too high above head level results in the shadows you are trying to avoid, and placing wall lights too low makes it easy to accidentally catch a full glimpse into the bulb.
Different bathrooms will provide different options for adding bathroom wall lights. With larger bathrooms with multiple mirrors, you may be able to add three or four wall sconces between and alongside the mirrors. But, do not limit yourself on placing wall sconces only the walls beside the mirror. By adding wall lights throughout the bathroom, you can add depth, layering, and symmetry to your bathroom lighting.
Popular Bathroom Wall Sconces
With many varieties of modern bathroom wall lights in our selection, you'll be sure to find the wall light that fits your bathroom. Unless you are already familiar with the type you want, start out with a look at these two popular choices:
The Elf 1 Bath Light: This bath light designed in 2007 by Stephen Blackman is a unique example of a contemporary wall sconce combining geometric angles with soft, curved shapes. This wall light comes available with a satin nickel, polished nickel, or metallic bronze finish.
The Domino LED Bath Light: Designed by Astro Lighting, the Domino LED Bath Light provides a minimalist design with a soft illumination in this led bathroom wall sconce.
Popular Bathroom Wall Lighting Brands
Finding the right style to match your vision can be tricky and one of the best ways to start is to get a sense of the different styles that designers offer. These two interior design brands will give you a great overview on the types of modern bathroom wall lighting available and open your eyes to new ways to envision your bathroom's design.
Illuminating Experiences: Illuminating Experiences has been representing European brands and creating its own product lines for over 30 years. They've made a name for themselves by offering clean, contemporary, and sophisticated bathroom wall light fixtures that can complement a wide range of interior design styles. Their Elf and Janeiro Collections are especially popular.
Oxygen Lighting: Are you looking for a bathroom wall light fixture and are unsure where to start? Browse through Oxygen Lighting's large selection. They focus on modern bathroom wall sconces, pendant lights, and vanity lights.
At YLighting, we have a vast variety of bathroom lighting fixtures ranging in lamp types from halogen, fluorescent, incandescent to LED bathroom wall sconces. While offering the best selection in bathroom wall lighting, YLighting also applies no sales tax and free shipping on most orders. For any questions about wall sconces lights, we have a team of lighting experts that are ready to help at (866) 428 9289.
Related Products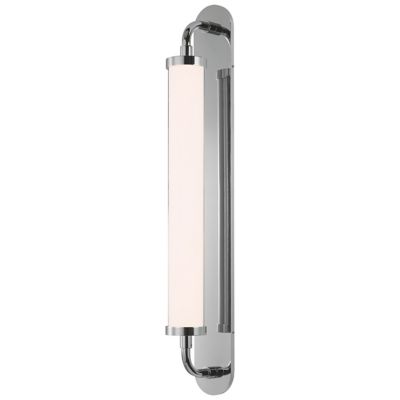 The Bauhaus Revisited Klammer Short LED Wall Sconce ...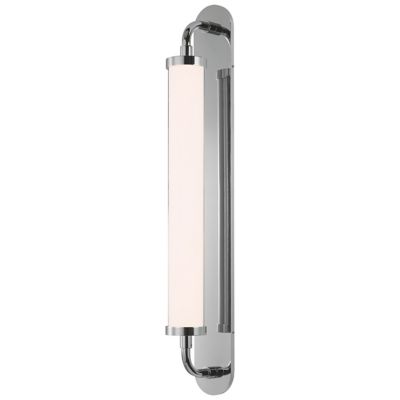 Description:
The Bauhaus Revisited Klammer Short LED Wall Sconce features bent chrome arms, supporting a rotating glass tube. The reflector panel provides efficient directional LED lighting along its length. Connected by solid_x000D_ geometric fittings, the Klammer Short is ideal for modern ...
Made by Troy Lighting. Fantasy and whimsy combine ...
Description:
Made by Troy Lighting. Fantasy and whimsy combine with industrial and sturdy in the Blink Wall Sconce. Made from hand-worked wrought iron with a light cottage bronze finish, the structure of this modern wall sconce features varying sized spikes artistically ...
THIS BULB DOES NOT SHIP TO CALIFORNIA. Why? ...
Description:
THIS BULB DOES NOT SHIP TO CALIFORNIA. Why? Eco Friendly Eco Friendly items utilize energy efficient technology or sustainable manufacturing processes to provide a product that saves operating costs while being a more responsible environmental choice. Eco Friendly products include ...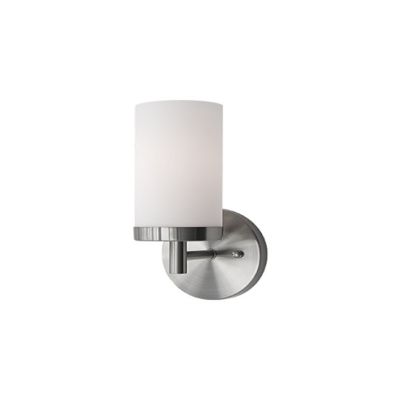 The Exeter Bathroom Wall Sconce by Kuzco is ...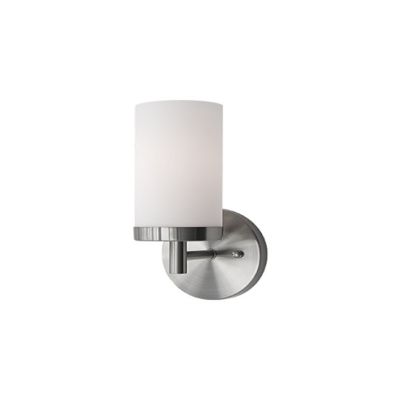 Description:
The Exeter Bathroom Wall Sconce by Kuzco is confident and contemporary. Anchored by a round backplate, smooth rod-shaped arms support a circular base in a neatly tailored metallic finish. On top of this circular base, a White Opal Glass cylindrical ...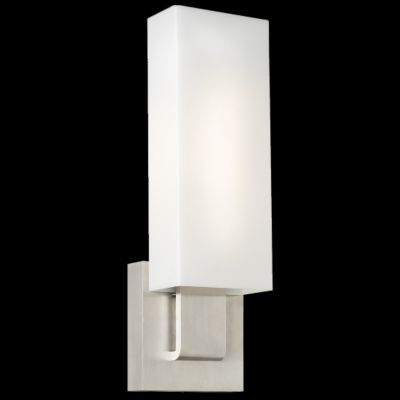 The Kisdon Wall Sconce from Tech Lighting has ...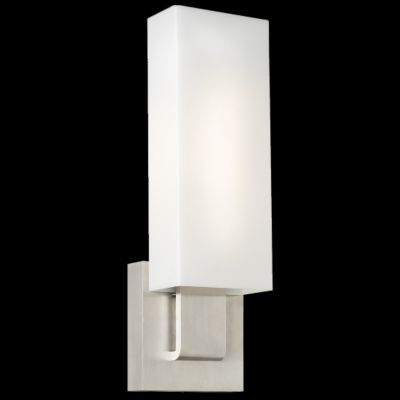 Description:
The Kisdon Wall Sconce from Tech Lighting has a sophisticated design that has been infused with modern aesthetics. Showcasing a bold look, this handsome product features a rectangular glass shade and a die-cast metal base. The frosted white shade ensures ...
The Loft LED Wall Sconce by Modern Forms ...
Description:
The Loft LED Wall Sconce by Modern Forms will impart a sense of style with its smooth lines and etched opal glass shade. This cylinder of glass expertly diffuses ambient light to surrounding space. Dimmable with an ELV dimmer (not ...