As winter draws to a close, the fresh and lively vibe the spring brings is more welcome than ever. And even if you aren't big on bold color throughout your home, strategic uses of it can bring a newfound energy for the coming season. With the rainbow palette of vibrant hues to choose from, these lighting pieces will rejuvenate your abode from its winter slumber with style and sophistication.
Lamella Fragola Pendant Light from Molto Luce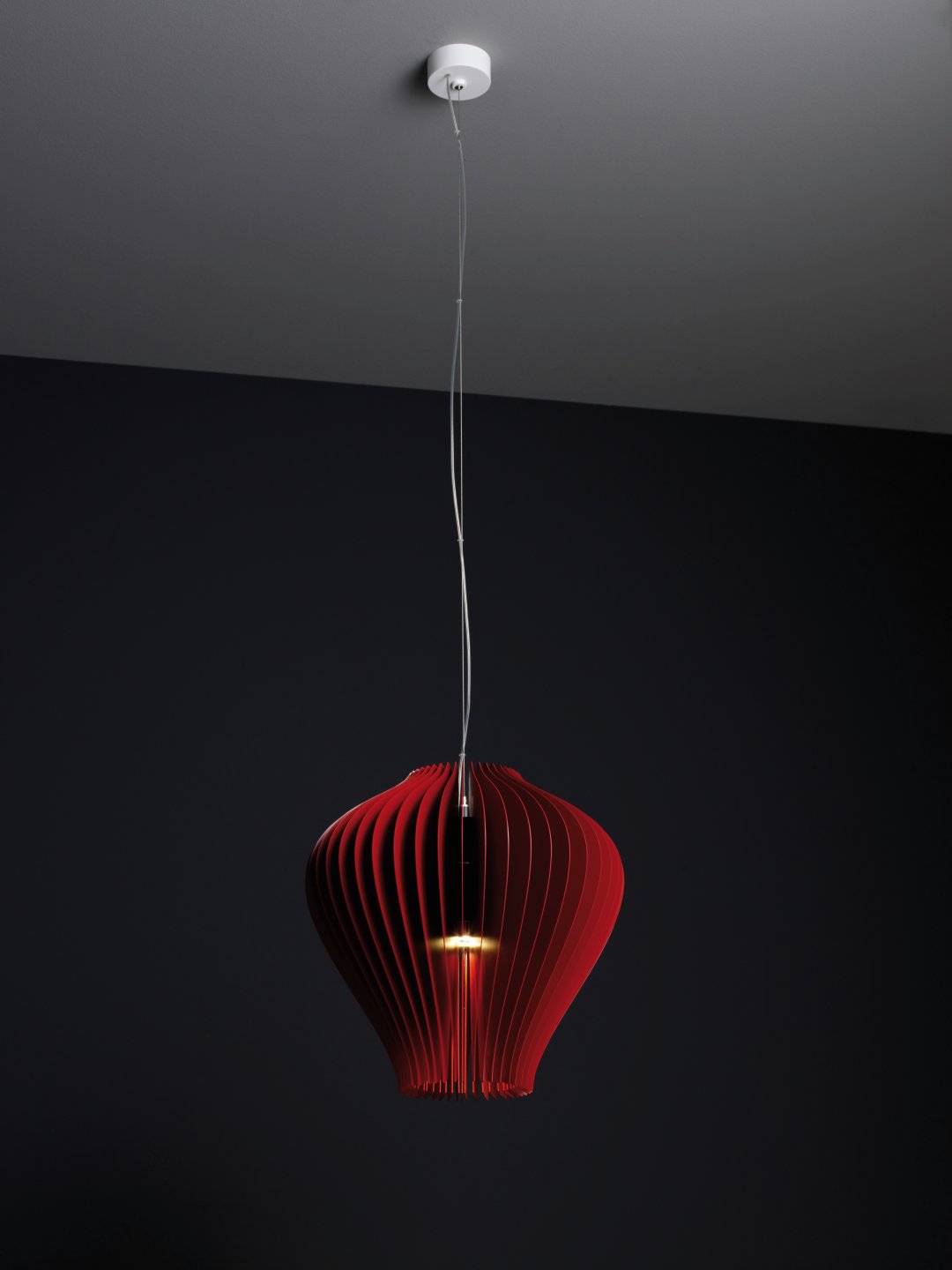 Named after and inspired by strawberries, the Lamella Fragola Pendant Light has a gorgeously saturated dark red color that's accentuated by its laser-cut, fanned panels. When lit, the illumination peeks through each panel to create stunning ambient lighting that's fit for an art museum.
Banga Suspension Light from LZF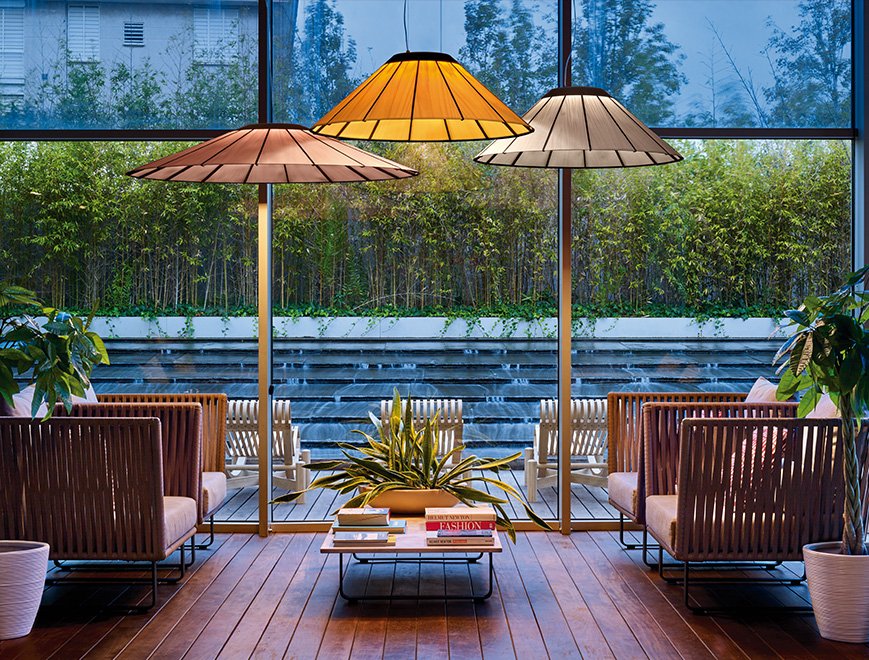 The Banga Suspension Light comes in a rich orange color that intensifies when lit, and gives a warm, homey feel to any room. It has a classic cone shape that works well with a variety of spaces but has modern details like metal strips along the outside that offer a subtly striped look. It's a modern classic that will enrich any room with its cozy, colorful aesthetic.
Aurora Wall Sconce from Bruck Lighting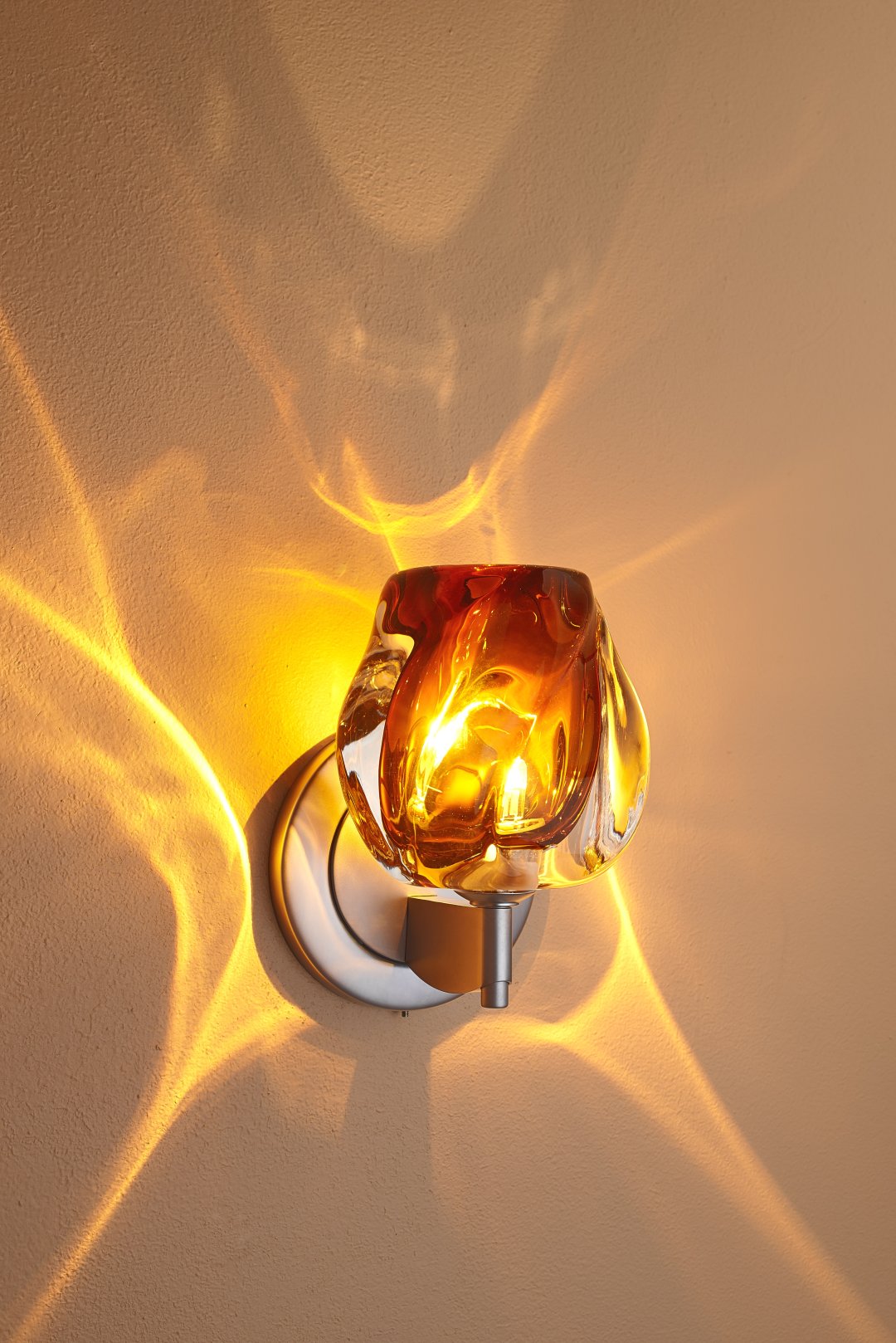 If you're looking to add this same warm, welcoming feel to a hallway, the Aurora Wall Sconce is a versatile choice with its amber color. (Or cool it down with blue or clear). This apple-shaped piece is made of twisted glass, so the twinkle of the light is just as dramatic as the wash of color.
Urchin 1-Light Mini Pendant from Varaluz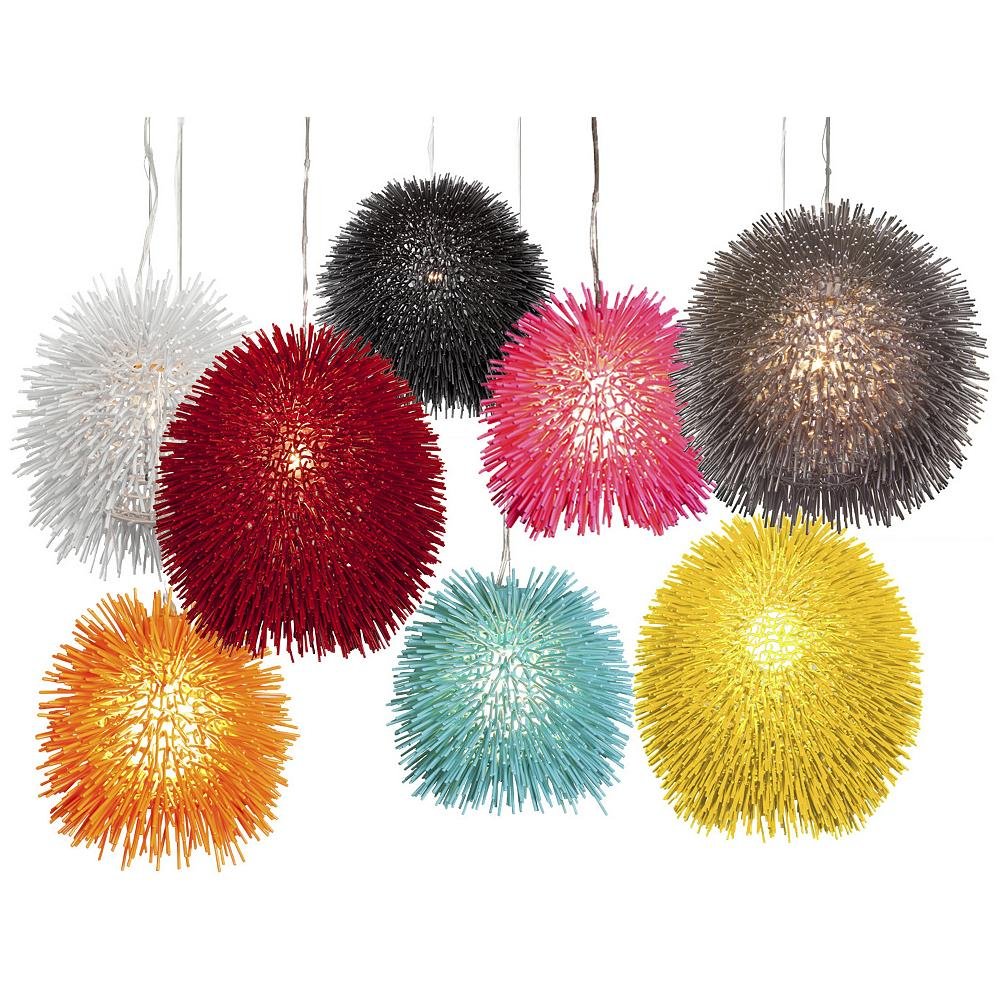 Looking for a statement-making focal piece? Varaluz's Urchin 1 Light Mini Pendant won't disappoint with its barbed construction and natural inspiration. This pendant pays homage to the inimitable look of the sea urchin and is made of hand-forged steel. Along with its fascinating shape, the happy array of colors are sure to brighten up anyone's mood.
Bobo II Pendant Light from Bruck Lighting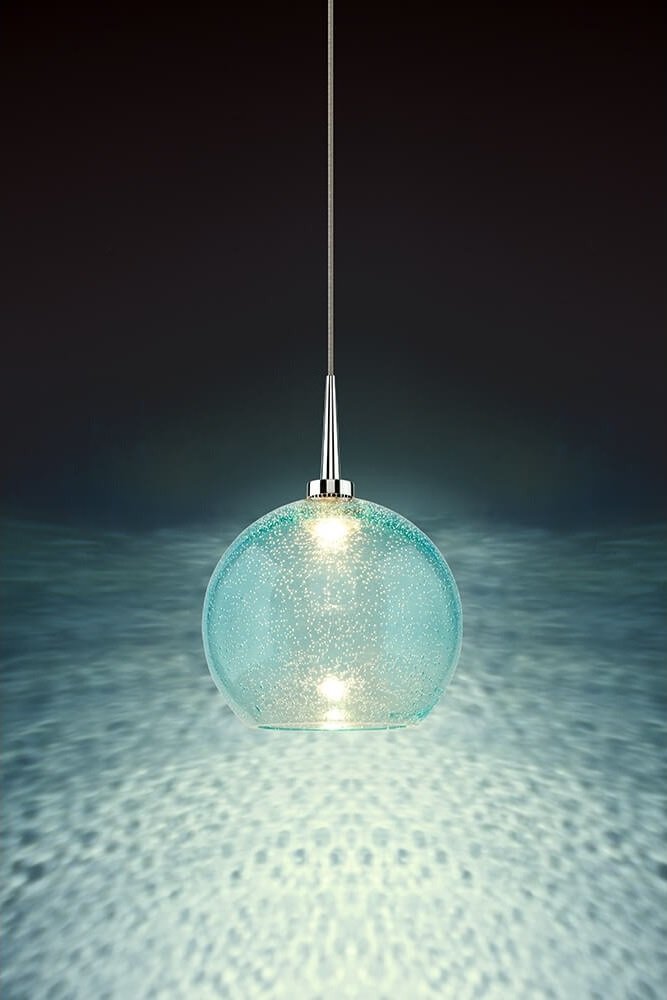 Calming and serene, you can't go wrong with the Bobo II Pendant Light. This pendant features tiny bubbles embedded in the glass that lend a little more interest and sparkle to this spherical piece. The bubbly interior lends the light of the aqua option a pleasingly watery look.
Aura LED Wall Sconce from Marset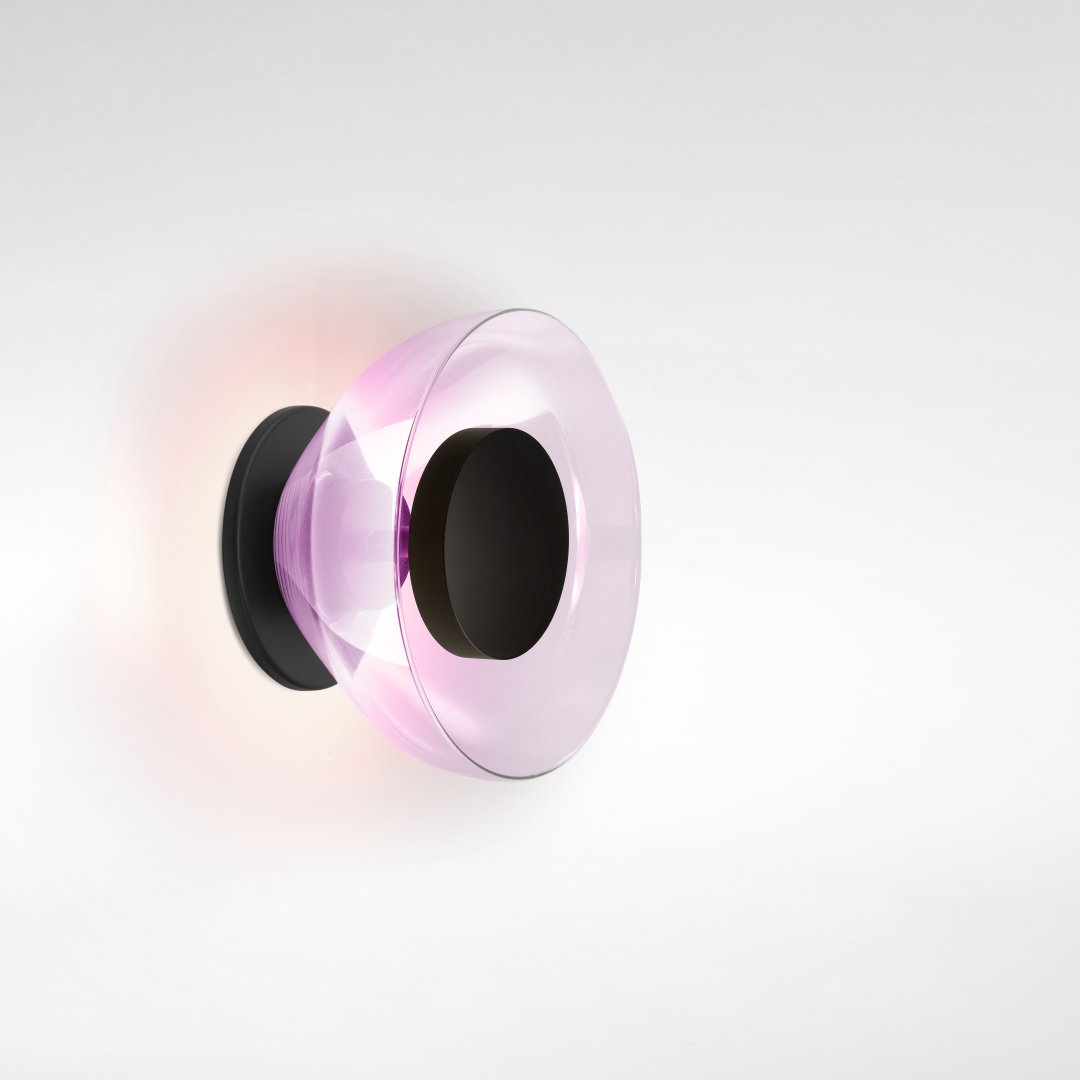 The Aura LED Wall Sconce is a dynamic, modern lighting piece with a design inspired by traditional glass carafes. Its violet, green and blue options look like shimmering soap bubbles, and will bathe any wall in gentle halos of color.
Immo Wall Sconce from Mitzi by Hudson Valley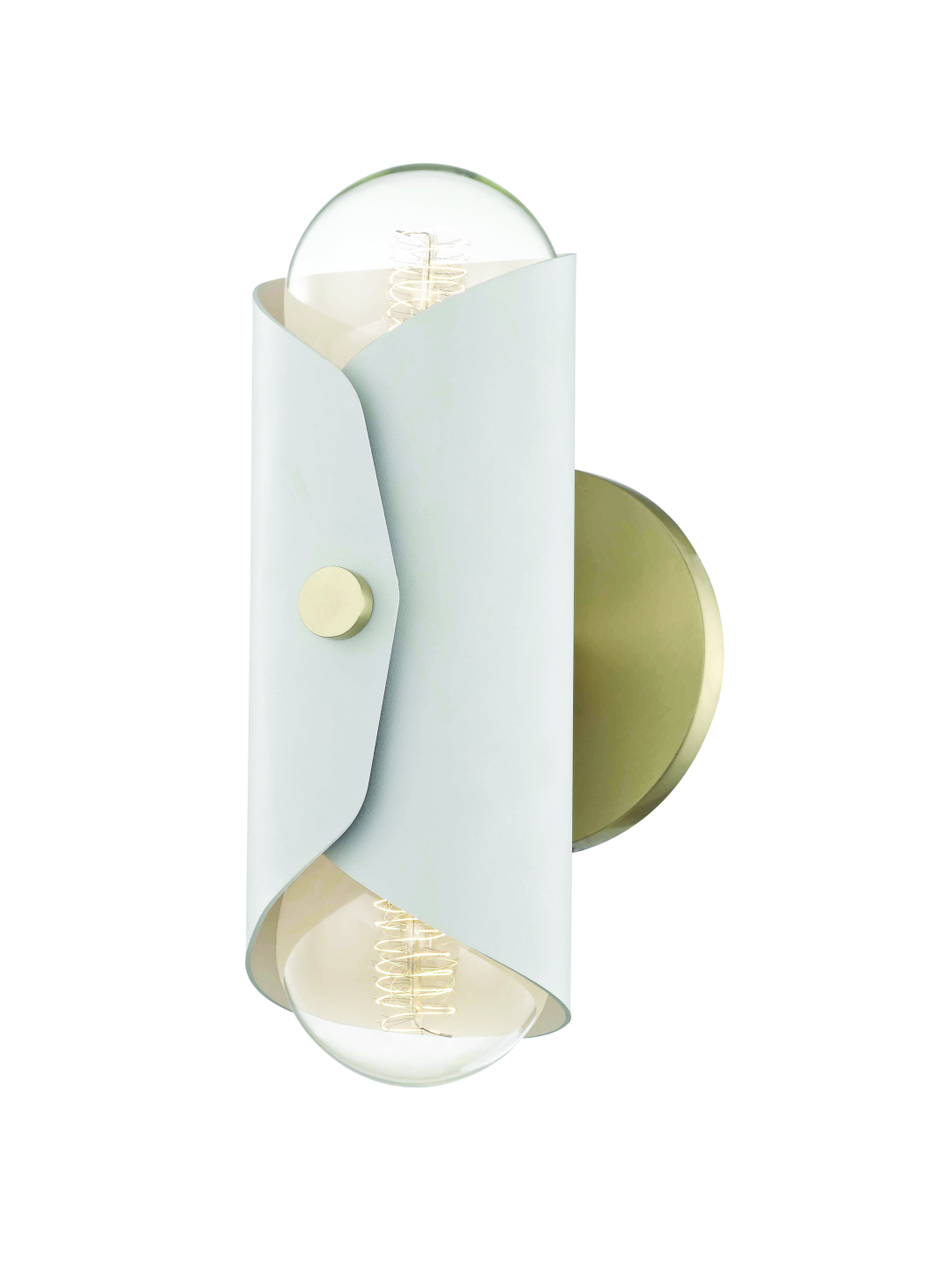 When it comes to color, you can't get much brighter than white. The Immo Wall Sconce has a button detail on its white cover, which serves to create focused uplight and downlight. Mount it in a series to curate an ultra-modern, minimalist look. Whether installed alone or in a group, this piece is proof that white is anything but boring.
Stitches Mopti Pendant Light from LZF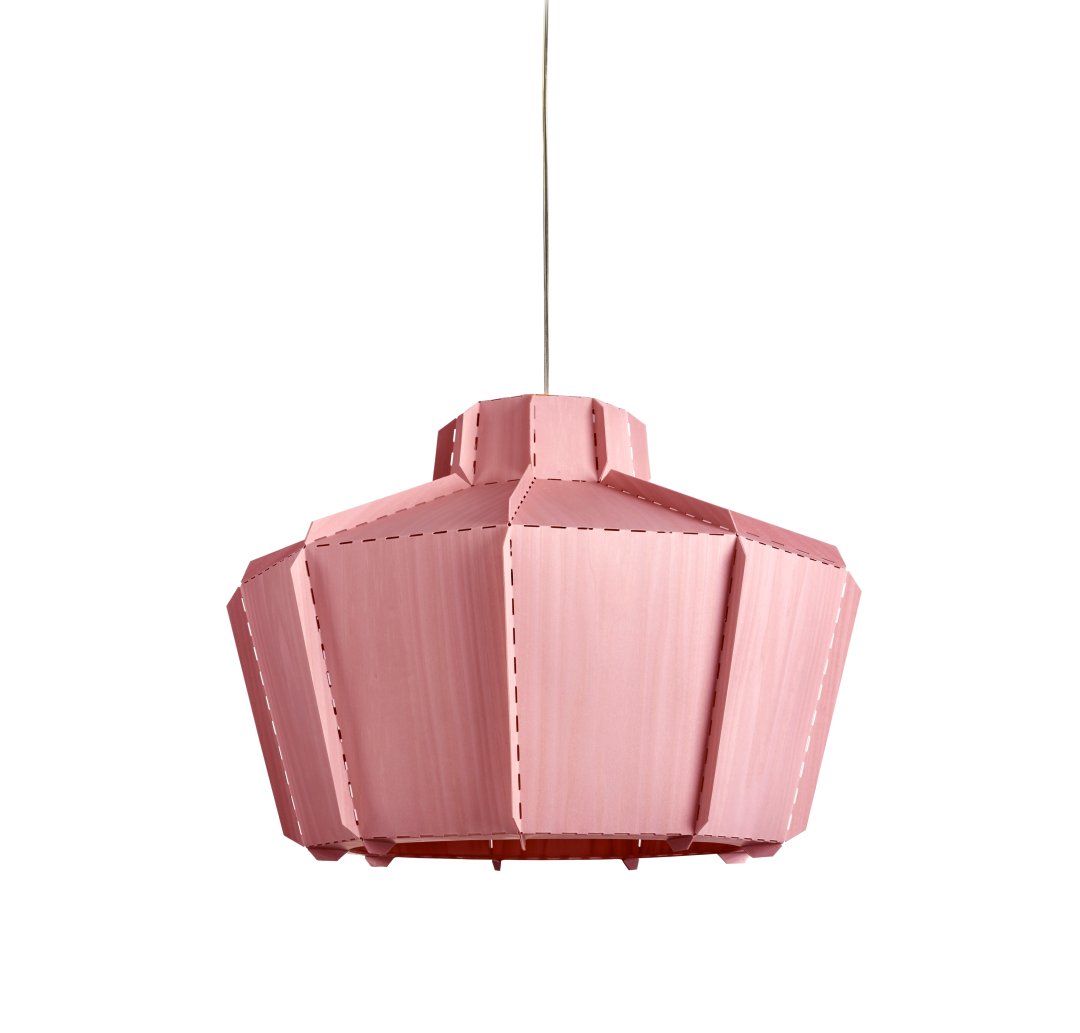 The Stitches Mopti Pendant Light has an energetic look and feel, with its panels of wood veneer and imitation hemstitched edges that come together to form its bold look. All of the color options–pink, blue, yellow and many more–complement the beauty of the wood grain as well as the overall shape.
Waveforms Large Bell LED Pendant Light from SONNEMAN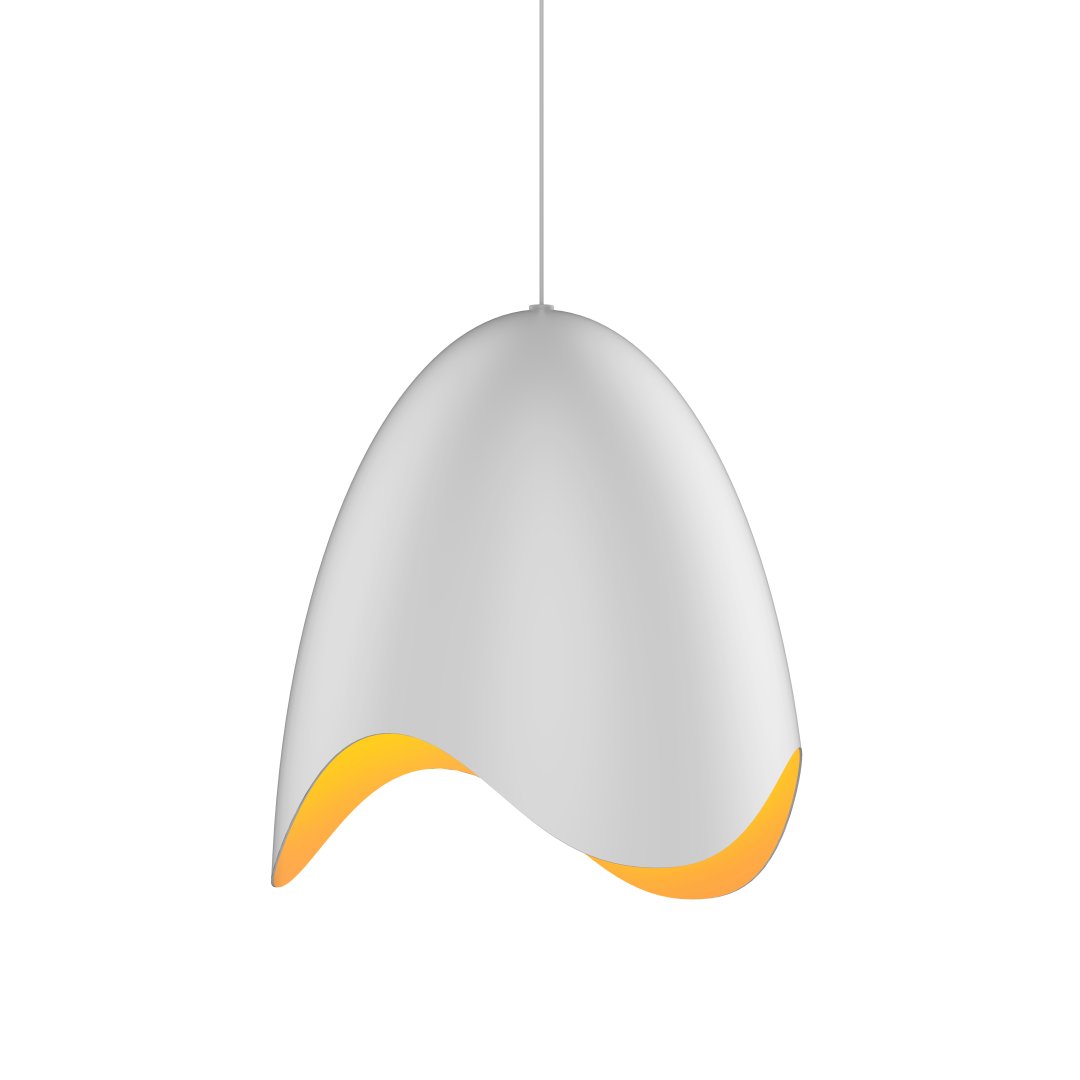 The Waveforms Large Bell LED Pendant Light has just the right composition and contrast of colors. This streamlined design has a wavy edge on the shade that lets the complementing apricot color inside peek through at all angles. It's playful and modern, but boasts some serious style.
Scotch Club A30 Wall Sconce from Marset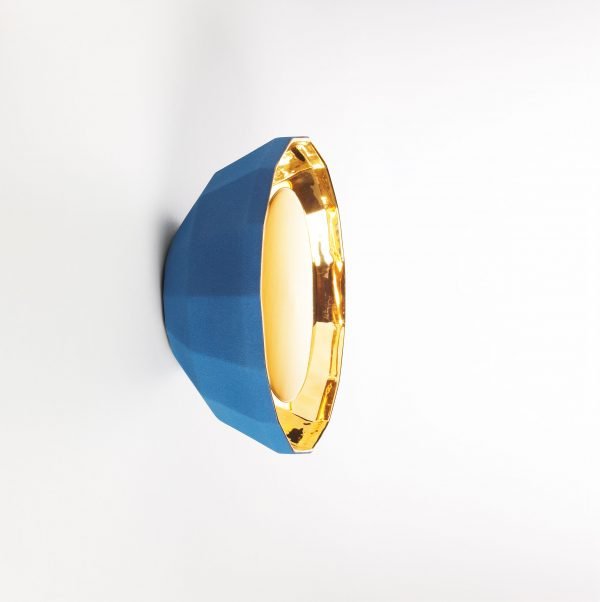 Finally, if you're looking for some glam to jazz up your home with spring style, the Scotch Club A30 Wall Sconce will serve you well. Inspired by the ubiquitous revolving disco ball of the '70s, each facet inside reflects light to create a dazzling effect. With contrasting colors on the inside and outside, this statement-making piece will be the star of your spring decor update.
Team Y
Each YLighting article is backed by the authority of the highest rated service team in the industry. Our design experts are ALA-certified (American Lighting Association) and have an average of 10+ years in the interior design, architectural lighting and home renovation industry. Chat on-line or give us a call toll-free.