Medium & Large Pendant Lights | YLighting
Medium + Large Pendant Lights
root
YLLIG7
null
null
Medium + Large Pendant Lights
Showing 1 - 24 of 3965 Results
Large Pendants Make for Large Impressions
Pendant lighting comes in all shapes and sizes, but smaller pendants often get most of the limelight when it comes to choosing hanging lights. And while chandeliers or linear suspensions might be a good alternative for those looking for an oversized lighting fixture to outfit their home, it would be a mistake to overlook the underlooked large pendant and medium-sized pendant.
And why is that? A large modern pendant light is an instant attention-grabber. If placed in the dining room above the dining table, it will be noticeable from the living room. If hung in the living room in front of a window, the pendant can be a spectacle for all those that pass it outside. Besides these common rooms, a large pendant light can invigorate the space of many rooms whether it be an entryway, a bathroom (just make sure it is damp-rated), a patio or add a unique twist to any bedroom's decor.
The Many Types of Large Modern Pendants
There are many different types of large pendant lights to choose from so that anyone can find the perfect match for your home. For example, exposed bulb pendant lights can be used to adorn a home or restaurant aiming for a modern rustic aesthetic. Giant globe pendant lights may vary between minimalistic as you might see with a George Nelson Bubble Lamp pendant as opposed to the extravagance of a Louis Poulsen pendant.
Finding the color to match the color scheme of the room in question is half the fun. Should the pendant lean towards wood tones, bronze finishes, or metallic accents? Glass shades are often available in different colors as well allowing a large pendant to create not only a pop because of its size, but because of its unique colors. Or in the case of some Moooi's pendants, a minimalistic take on transparency is best.
Picking the right height to Hang a Large Contemporary Pendant Light
When choosing a large pendant light, one of the first considerations to make is how much height is there to work with within the room that it will be placed. For example, when hanging a pendant above a dining table, aiming for 28 to 32 inches above the table is the rule of thumb, but depending on the size of the pendant, it may be preferred to hang the pendant a bit higher than this. Of course, this will vary due to both the décor of the dining room, its ceiling height, and the pendant itself.
Plus, keep in mind that some oversized pendants are dimmable and some are not. While a dimmable hanging light will provide a good deal of flexibility in the height that one chooses to hang your pendant, hanging an undimmable light will need a little more consideration for optimally placing the pendant one will need to take into account the number of lumens the light provides versus how much lighting is needed for the space.
Other Types of Pendant Lights
The wonderful characteristics of modern and contemporary lighting – the artful craftsmanship, mature design, and thought-out functionality – is apparent in more than just extra large pendant lights. If looking through YLighting's selection of massive pendant lights does not yield the ideal solution for the space in question, consider mini pendant lights, multi-light pendants, and drum pendant lighting.
Related Products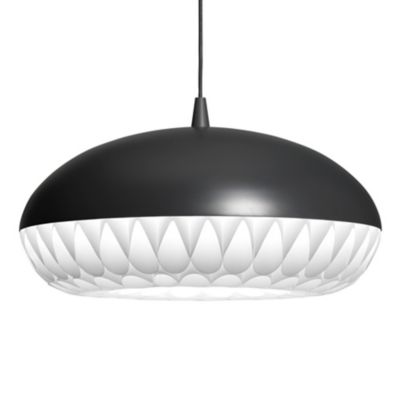 Designed by Morten Voss in 2014, the Aeon ...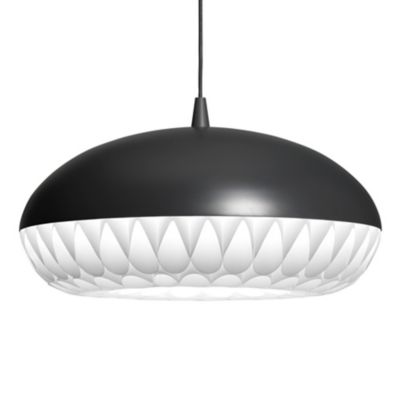 Description:
Designed by Morten Voss in 2014, the Aeon Rocket Pendant Light from Fitz Hans is a stunning pendant light sure to be the visual focal point to any room. This historical light fixture offers a unified style that takes full ...
The Enigma Pendant Light was developed in 2003 ...
Description:
The Enigma Pendant Light was developed in 2003 by Japanese designer Shoichi Uchiyama. He presented the design of floating shades held by ultrathin wires to Louis Poulsen as a new interpretation of the multi-shade system. The shades appear to hover ...
The Everley Pendant Light is a Martyn Lawrence ...
Description:
The Everley Pendant Light is a Martyn Lawrence Bullard for Corbett Lighting design that brings modern simplicity and a taste of Hollywood enchantment to a favorite space. Getting his inspiration from Elizabeth Taylor's legendary pearl earring collection, Bullard brings his ...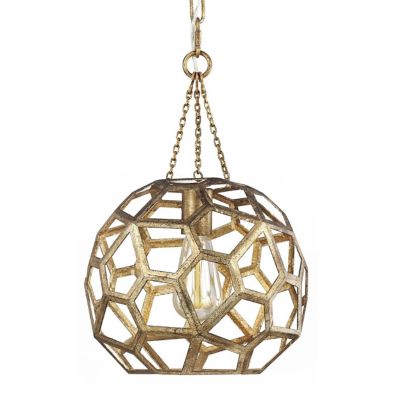 Evoke the image of a modern caravanserai in ...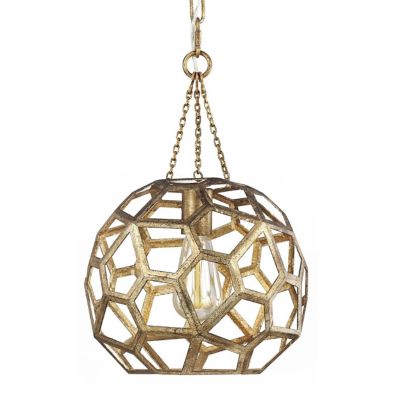 Description:
Evoke the image of a modern caravanserai in any home living space with the Feccetta Pendant Light by Feiss. The durable, damp-rated design starts from a slim canopy and drops a series of chain suspensions to a geodesic sphere assembled ...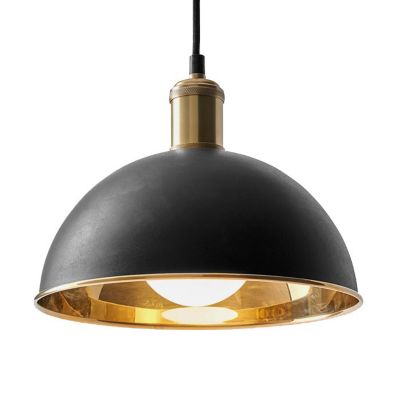 The Hubert Pendant by MENU evokes an aura ...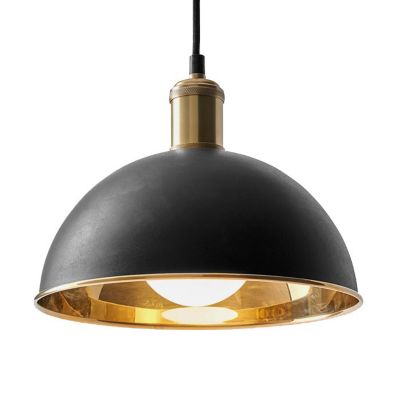 Description:
The Hubert Pendant by MENU evokes an aura of old-school glamour, specifically the type that hailed from an era heavily in influenced by the Roaring Twenties. The fixture, designed by Soren Rose Studios as part of their Tribeca family, came ...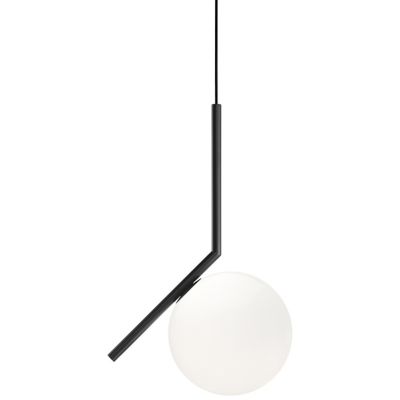 The IC S Pendant Light from FLOS is ...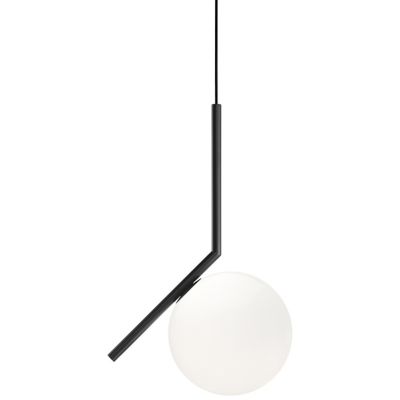 Description:
The IC S Pendant Light from FLOS is a case study in balance. After watching a video clip of a contact juggler, designer Michael Anastassiades was inspired by the skill it took to spin and move the set of spheres ...