Modern Table Lamps & Contemporary Lamps | YLighting
Table Lamps
root
YLLIG82
StandardColor
null
Showing 1 - 24 of 1294 Results
Table Lamps for Every Style
Both practical and decorative, table lamps are an easy and stylish way to layer the light in any space. No matter the style of the room, modern table lamps come in a range of materials, from glass to wood to crystal, are available in several sizes from small to large, and boast a variety of shapes, such as traditional and classic to abstract and unique. Whether illuminating dark corners or providing light for reading, there is a table lamp that will work in any room of a house.
Reading Table Lamps: Whether relaxing in a lounge chair or sofa with a book or working at a desk, a reading table lamp provides the directional light that is needed to properly illuminate the task. These lamps often feature an adjustable lamp shade allowing for the user to change the direction of the light when needed.
Bedside Table Lamps: A bedside table lamp is the perfect nighttime companion. For reading in bed or as a nightlight, these bedroom lamps provide the warm task light that is needed.
Cordless Table Lamps: While a table lamp is already the easiest light fixture to move and rearrange, its portability is magnified when the cord is removed from the design. Cordless table lamps operate off a battery instead of being plugged into the wall and tend to be smaller. In addition to their cordless design and size, these small table lamps feature a handle which optimizes their portability and makes transportation between spaces even easier.
Buffet Table Lamps: Also known as console table lamps, buffet lamps are perfect additions to a console, buffet, or credenza in a living room or dining room. Slightly larger and more ornate than the standard table lamp, these light fixtures provide ambient light as well as elegant, statement to a space.
Torchiere Table Lamps: A scaled down version of the floor lamp, the torchiere table lamp boasts a slender form that slightly resembles the silhouette of a candle on a candlestick. When illuminated, this lamp casts diffused, light upward creating indirect light that is a welcomed addition to a side table or console.
Globe Table Lamps: Globe table lamps provide a unique, yet undoubtedly, contemporary, lamping option for inside or outside. These curvaceous lamps provide a non-glaring light through their lighting diffusing orbs.
Edison Table Lamps: For the lover of industrial modern, edison table lamps feature their signature edison bulb with a nod to the lighting of the past. Need more industrial options? Browse all indudstrial table lamps.
Crystal Table Lamps: Always classic and elegant, crystal table lamps can add a sparkle to the corners of any room while providing simple accent and task lighting. Whether its a crystal base, crystal shade, or crystal finishing, these table lamps will complement just about any type of decor.
Make a Statement with Modern Table Lamps
In addition to providing light, modern table lamps can also enhance the decor of a room with unique shapes, bold colors, and ornamental designs. From completing the rooms overall design scheme to standing out as an attention-grabbing centerpiece, table lamps serve as a creative design element. A lamp like the Bourgie Table Lamp from Kartell, which boasts a classic silhouette with a striking finish like gold, white, black or brass, will add a complementary yet subtle, modern detail to a room. Or make a statement with a decorative lamp that doubles as a piece of art like the Veli Table Lamp from SLAMP.
Multifunctional, Contemporary Table Lamps
The modern table lamp is evolving into so much more than simply a light source. With a high focus on practicality, multifunctional table lamps boast a variety of additional features, such as a USB port so the lamp doubles as a charging station or a base that is a catch-all tray or even a speaker installed into the body to transform the light into a portable sound system. Due to these enhancements, these contemporary table lamps are the perfect additions to tables with limited surface space.
From classic icons like the Atollo Table Lamp from Oluce to highly modern fixtures like the IC Table Lamp from FLOS Lighting, and even LED table lamps from industry leading brands like Pablo, mid-century modern table lamps and Artemide, there is something for everyone in YLighting's wide selection of designer table lamps. With no sales tax and free shipping on most orders, YLighting offers the best table lamps for living room, bedroom, and office spaces.
Related Products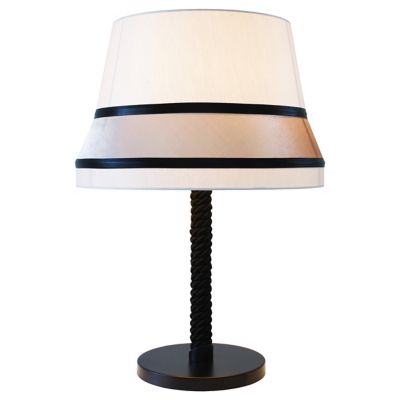 The phrase simplistic elegance perfectly encapsulates the Audrey ...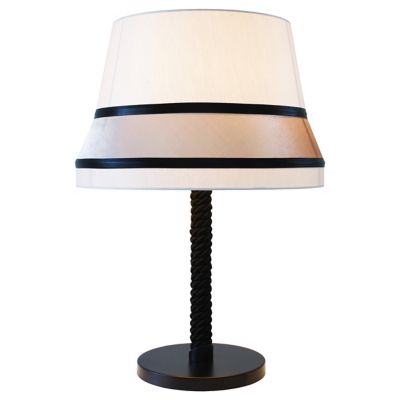 Description:
The phrase simplistic elegance perfectly encapsulates the Audrey Table Lamp by Contardi. Inspired by the hat Audrey Hepburn wore in the classic film "Breakfast at Tiffany's," this fashionable table lamp is furnished with a stem wrapped in black braided silk, ...
The Capri Torchiere Table Lamp combines modern shaping ...
Description:
The Capri Torchiere Table Lamp combines modern shaping with cheerful colors and walnut finished wood accents. Ambient light glows from within the glass shade of the Capri Torchiere Table Lamp, and features a 3-way rotary switch. Available in two sizes: ...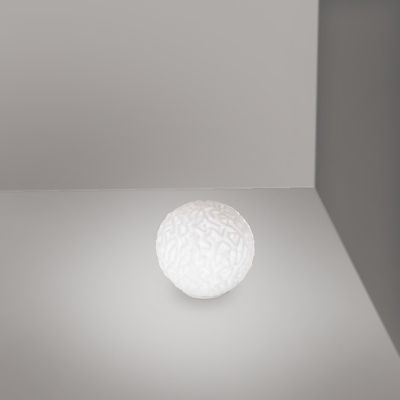 Designed to delight, the Emisfero Table Lamp by ...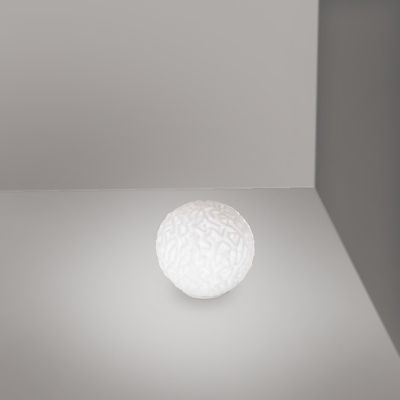 Description:
Designed to delight, the Emisfero Table Lamp by Zaneen does exactly that with its distinctive appearance. Its globe-like shape is composed from multiple layers of hand-blown white glass and given textural detail to amplify its beauty. Placed on a nightstand, ...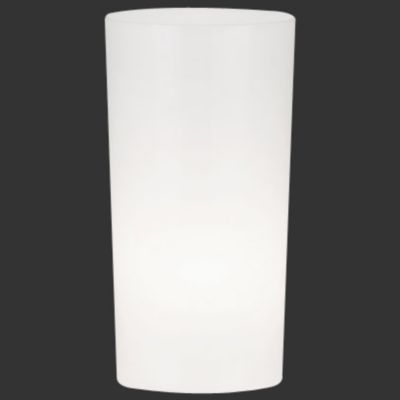 The LUA Table Lamp is an oval shape ...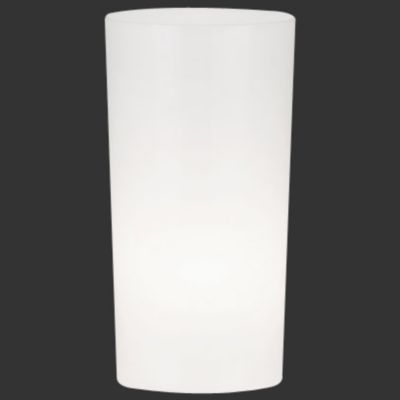 Description:
The LUA Table Lamp is an oval shape composed of cased white glass. Hi-lo line switch.UL Listed.*Due to EISA regulations, these lamp types may not always be available. Comparable LED, Compact fluorescent or eco-halogen lamps can be used.
Design by Roldolfo Dordoni, 1990.The elegant gradation of ...
Description:
Design by Roldolfo Dordoni, 1990.The elegant gradation of tones in the new selection of colors (white, cherry, ivory and turquoise), the new glossy finish in the blown glass and the black-chrome finish for the characteristic tripod, transform one of the ...
The Maddox Table Lamp by Arteriors boasts exquisite ...
Description:
The Maddox Table Lamp by Arteriors boasts exquisite handcrafting throughout. Its body is a sheet of thinly cut glass with organic edges, subtle texture and a luminous quality. Hand-applied swirls make each of the lamps in the collection slightly unique. ...