Track, Monorail + Cable Lighting
Learn More About Track, Monorail + Cable Lighting
Whether choosing lighting at home or in the office, sometimes nothing makes more of a statement than the simple, clean-lined, contemporary style of track lighting, monorail lighting, and cable lighting. At YLighting, we offer a remarkable range of systems to fit your needs from functional illumination to dramatic lighting.
Track lighting systems are versatile lighting solutions that can be used to power spotlights, floodlights, pendant lights or other fixtures. Enjoy the freedom of changing the positioning of your furniture and accessories when choosing the modern track lighting for your space as it offers much more flexibility to adjust your lighting.
Monorail systems are state-of-the-art configurable, low-voltage lighting solutions that allow custom styling with minimalist appeal. Monorail lights can be installed in straight runs, field-bent to create customizable organic shapes, or arranged to follow architectural details. Consider rail lighting if your ceiling is sloped, arched, or has paneling that can't house lighting.
Cable lighting is a low-voltage system that offers an infinite variety of custom high-tech lighting arrangements using cables, which are hung with accent, ambient, or decorative fixtures. This makes modern cable lighting an ideal choice when you can't access an electric power source in the ceiling.
With the evolving world of modern lighting, YLighting offers select LED track, rail, and cable lighting options that are energy-efficient and environmentally conscious. From contemporary cable lights illuminating the kitchen to sleek rail lights providing cozy ambience in the living room to modern track lights brightening up a hallway, lighting has never been easier while looking so sophisticated.
Show Less
Related Products
With minimalist style, the Dax Pendant Light - ...
Description:
With minimalist style, the Dax Pendant Light - Track Mount from WAC Lighting can illuminate a broad range of established motifs and interior decors. Its housing unit supports only standard incandescent lamps that will shine through a cylindrical shade made ...
The Monopoint canopy for Bruck's Eco line voltage ...
Description:
The Monopoint canopy for Bruck's Eco line voltage track systems, allows track fixtures and pendants to be mounted from the ceiling. Attaches to any standard size Junction Box (4" Square or Round). Available in white, matte silver or black finishes. ...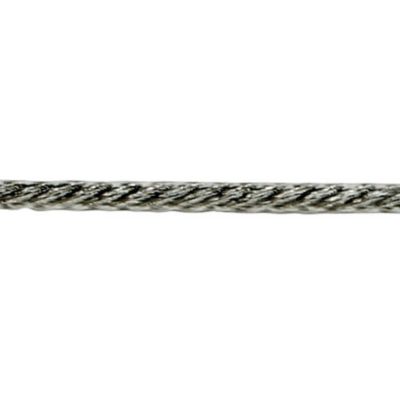 The Kable Lite Insulated Cable is a #10 ...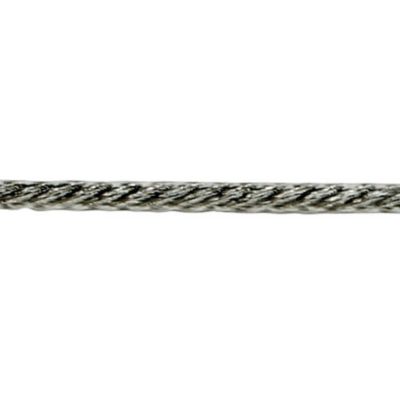 Description:
The Kable Lite Insulated Cable is a #10 gauge tin-plated copper cable with a Kevlar core, sheathed in a clear coating. Use insulated cable where required by local codes or in coastal areas, where salty air can corrode bare cables." ...